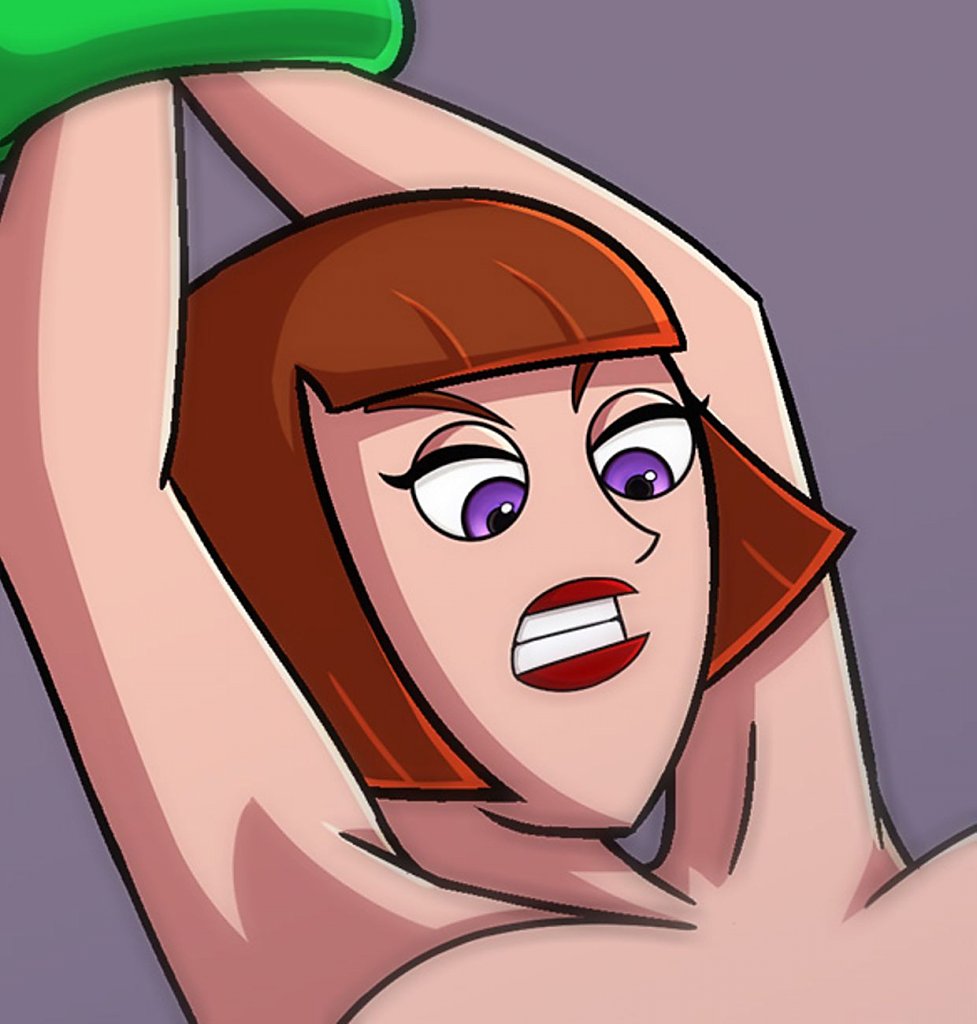 Amity Park is a Dating Sim/Visual Novel game based on the notable Nickelodeon television show, Danny Phantom.
The game is a bit of a retelling of the show, most notably with the introduction of explicit adult themes and suggestive content.
You play as Danny Fenton, a boy who has accidentally been gifted amazing ghost powers due to his father's invention.
He must now use his powers to defend his town from other rampant ghosts, save the girl next door, and still turn in his homework on time.
With plenty of ghosts to meet, with just as many cute girls to explore, Amity Park invites you to Go Ghost.
Amity Park is made in Ren'Py, and uses 2D character portraits and 3D background models, all made by hand.
Developer/Publisher
: 
GZone
Censorship
: None
OS
: Windows, Mac, Android
Language
: English
Genre
: 2DCG, Parody, Milf, Dating Sim
v.0.3.2
For those of you that completed v.0.3.1 no problem, simply use our episode select to jump ahead to our new "Halloween Special" to get to the new Desiree content immediately. It's basically for those who want to be able to mess with her clothes and repeat h-scenes with her. In the future, we will have actual designated shopping areas to buy clothes from as opposed to this method.
WARNING: For best player experience, press the spacebar or click through frames of dialogue slowly. Persistent clicking during model transitions may cause characters to end up in the wrong spots. Rolling back through dialogue may also cause this. Save often!!WARNING: Save Files DON'T carry over from Previous versions!
(Author's Note: If you're a big fan of our game, I would stronglyrecommend replaying from the beginning. A lot of changes were made in terms of dialogue and posing to make the first three chapters a lot more suitable and enjoyable for new and older fans. -Morah)
This Update Currently Includes:
New Desiree Dialogue.
Interactable Desiree in her Thermos.
New Desiree Halloween themed outfit.
Name Changing Feature with Desiree.
Repeatable H-Scene Feature with Desiree.
New H-Scene dialogue.
Transition corrections.
Dialogue Corrections.