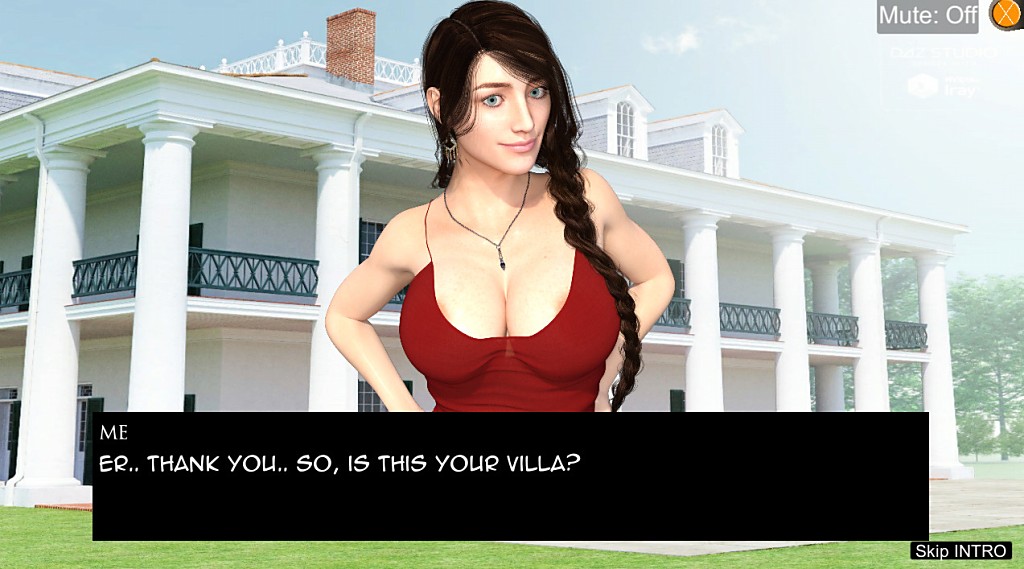 Plot
:
You are starting College and your mother is newly director of a Villa just next to this College. Your job is to offer to College girls a chamber and make them taking good time in there.
You discovered that a Demon is living under your room… She kindly asked you to help her in exchange of of destroying you… Now, to preserve their life, You will be obligated to make… things with them… If only people would know how big your sacrifice is…
Gameplay:
You're jumping maps to maps, meeting with people, sometime randomly, create a relation and some time unlock scenes depending of their desire score with them. You need to persuade girls to join your Villa and increase the total rent of the villa, to help your Mom.
To thanks you she is sharing 25% of the total rent with you. The more people are satisfied to live her, the more they pay (for example if people get 100 desire, they'll pay 100% more)
You will evolve your relationship with girls you like, and unlock many types of scenes. Once you get enough Desire, you need to find a scene with the girls that will unlock the rest. (requirement of place, time, have done specific quests etc…)
Get 250$: f6d5r8t7
Get 400$: fg4d6s4f
Get 20$ more per day: f7s8q9e6
Increase your income by 50%: Iloveeroniverse
Works only once.
punishme : scene with Dibela
new cheatcodes 2/12-2017
iamatable
Gives 200$/day
Here 3 old codes:
touchme42
Iloveeroniverse
fg4d6s4f
You should get enough money with that.