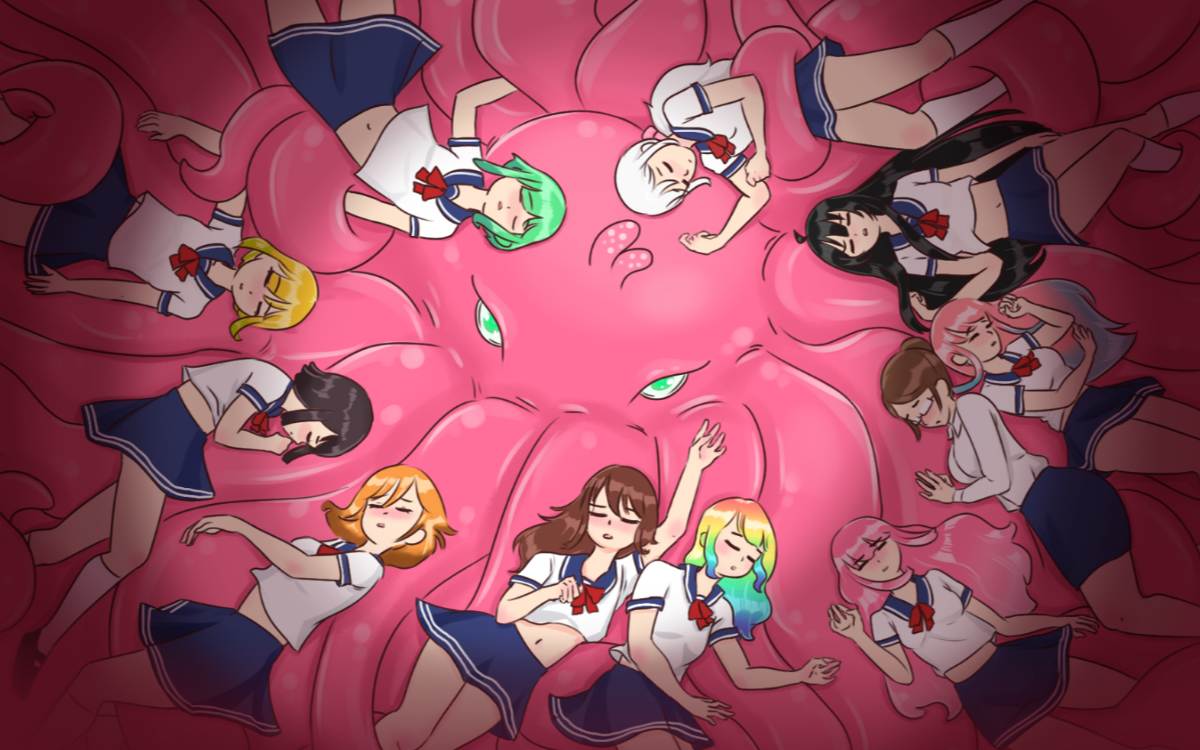 You are a naughty tentacle god and your goal is to capture girls through tentacle lockers. You get a lewd thing called "LUST" whenever a girl exits the locker after cumming. Lust is indicated by the pink bar on the right side of the game's screen.
Once it fills up, you'll level up and gain "ability points" which you can use to buy new lockers. When you start the game, most lockers are empty. You need to buy new lockers to eventually fill them all. The basic tentacle locker starts with small buds, and will eventually mature in 2 days.
However, it's not all fun and horny, as when another girl watches you abduct an innocent girl in front of them, they'll report you to the school!
—
Developer: Strange Girl Studios – Patreon | Discord | Twitter | Itch.io
Censored: No
OS: Windows, Mac, Linux
Language: English
Genre: Interactive Fiction, Visual Novel, Singe Player, Adult game
Installation:
For Android and Linux just download and install it.
For Mac and Windows after the download after you download the file extract it then run the .exe file.
Controls:
Arrows or A/D keys to navigate between different lockers.
R key to show the "locker creator panel" of the current locker that is empty. Empty lockers don't have distinct tentacles on the bottom of their doors.
Space bar to "capture" a girl in front of the currently active locker.
Enter to show the special NSFW animations called "locker scenes" of the currently active locker if it has a girl inside doing its thing.