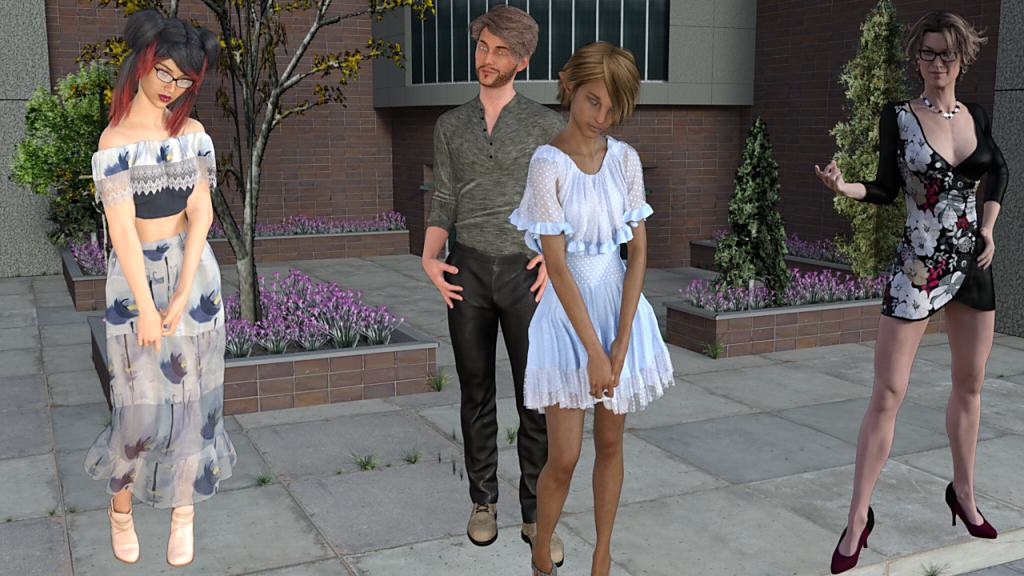 Set later in the timeline of the world in
After Invasion
. You plan an introvert who never had many friends in his life. Your father was murdered when you were a very young child, and you didn't know it until just after the game starts but your Mom and Sister are actually step-relatives.​
Your Mom convinces you to go to college and get a degree, and after college you get a job working in the only field that interests you. You will eventually have 3 choices for living conditions (Live with your Mom and Sis, live with a girl you went to college with, live in company provided housing.).
Your Character is like a super idiot savant. Slightly higher than normal IQ in most subjects, but in Nanotech and robotics he is in the top 3 smartest people in the world. He's a bit of a pervert, a bit of an ass, but also a sweet guy. He can also be a little immature at times.
The game will revolve around week long intervals, where you plan what you want to do during the week. Then random events will sometimes happen in your normal day to day actions.
Developer/Publisher
: 
Perversity
Censorship
: none
OS
: Windows
Language
: English
Genre
: 3dcg, seduction, coercion, hypnosis, physical and mental changes, water sports
Installation:
1- Extract to desired location.
2- Click on "Nanite Controller.exe" to start playing.