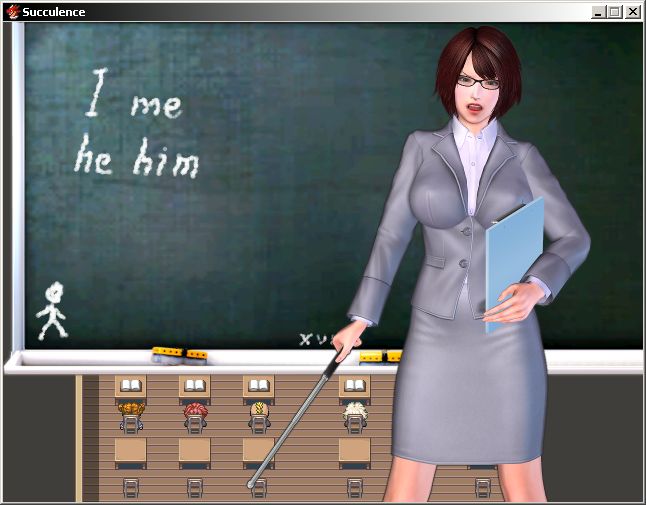 You play as a strict female teacher, who finds a portal to a different
world, and discovers a shocking fact about her origin.
Will she keep living her life peacefully, or will she drown in her carnal desires?
That will be for a player to decide.​
v0.99.3
+ New Mansion area added.
+ 10 events added in the mansion locations.
+ 2 standing images added with different variations in dialogues and menu.
+ Small waitress mini-game added.
+ 3 endings added in the mansion.
+ New train event added for revealing suit(will get updated next month) – 2 variations depending on legwear.
+ New combat skill added.
+ Small Aria event added in the menu.
+ Lots of exposition added that might be re-edited in the future.
Misc:
– Minor animation bugs fixed
– Fixed tutoring event reset from last update
– There were more, but I forgot to note them down.
Didn't make it:
– quest log – it was to be expected at this point. Maybe standard walkthrough is better idea after all.
– Cosplay tape – ran out of time.
– School segment – It was only partially done so I've decided to scrap it for now.
Thank you for your support, and sorry for past mess of a month. Schedule for the next update will be posted later today.
Cheers.
Next update will be dominated by Serena.