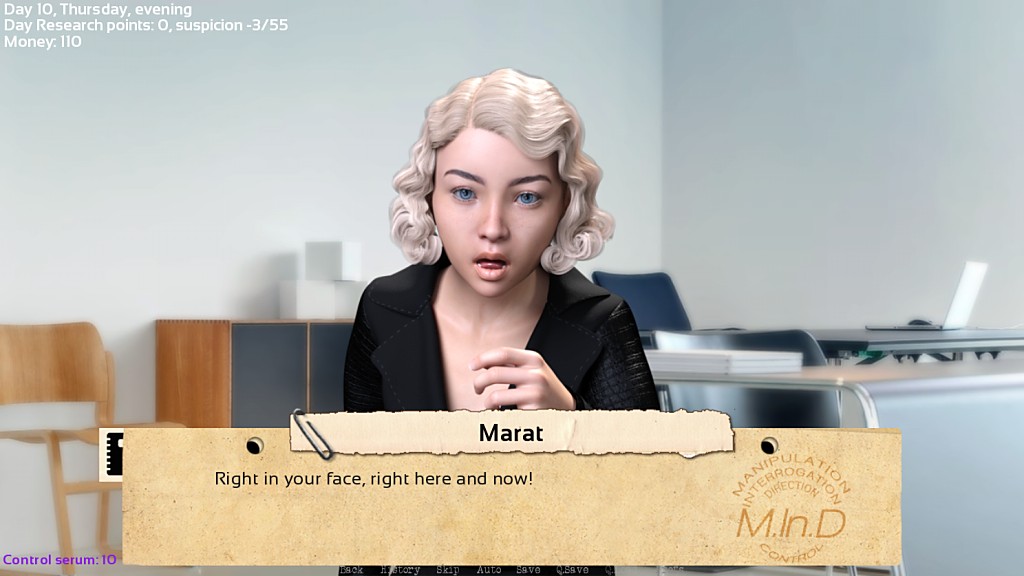 Take Over is a game about corruption, where you need to be careful about being caught by the oppresive government. Mind control the people in town, use them and their influence in your favor, or put them to work to get resources and money, and finally take over.​
Developer/Publisher:
Studio Dystopia
Censorship:
 None
OS:
 Windows, Mac
Language: 
English
Genre: 
Corruption, moral degeneration, incest, MILF, mind control
Installation:
1- Extract to desired location.
2- Click on "TakeOver.exe" to start playing.

v0.4.0
New social interaction for Celia: Hangout. This is a less sexual interaction that you can find in the Action menu (like kisses, groping, etc.) There are two options for this: Hangout in the house, and going to the restaurant. In total there are 8 scenes (at corruption < 40, < 60, < 80, and 80+), including a voyeur scene if you have trained Celia in the last scene.
Voyeur training: Includes the initial training in CREED and 4 different scenes to increase her skill up to 70, it opens 2 scenes in hangout's too!
Ideal transformation: The first transformation available for her! It will increase her breasts and ass signicantly although not to silly levels imo! All the new high tier scenes have their normal and transformed version, old sex scenes are not updated yet.
Over 200 renders!
And that'd be all actually, I strongly recommend if you are using an old save to cheat and reduce Celia's corruption to 39, 59, 79 and 100 to see all the hang out scenes she has, since they are the main dish for this update!
Overwrite script.rpy file inside your take over folder > game
Just open the console command with shift + O
money
serum
suspicion
supplies
celia_corr
katy_corr
dimi_corr