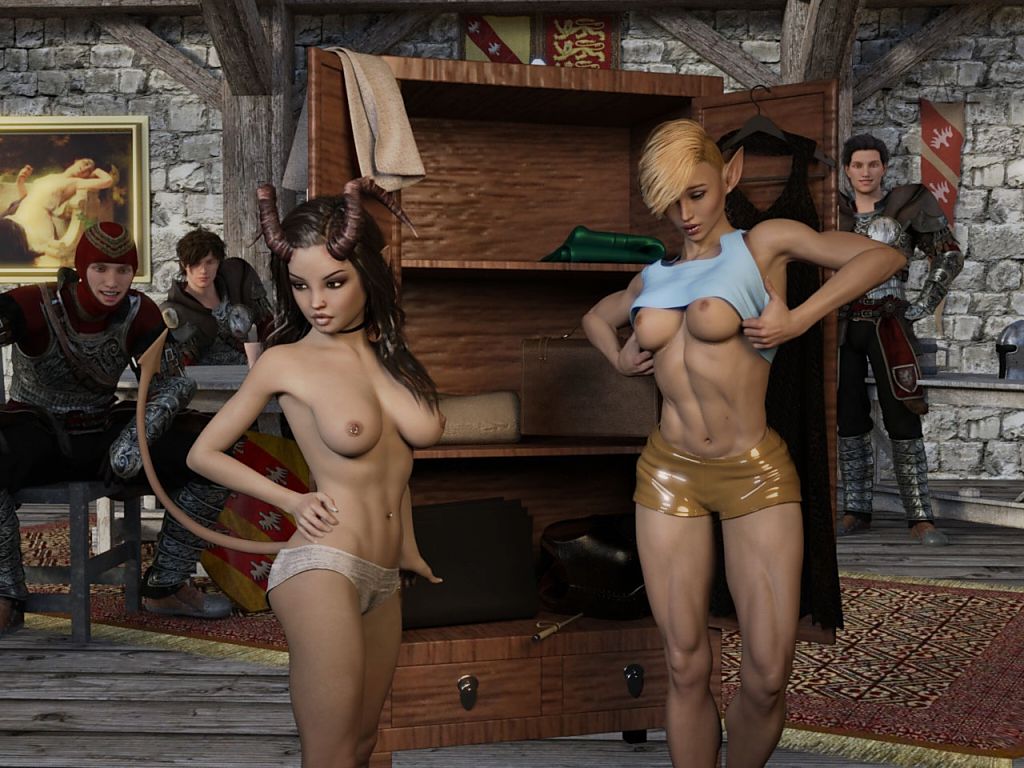 The story starts off in the world of Runda'almare, where a rift has appeared leading to our world.
This isn't uncommon, however do to what happened the last time a rift appeared, the El'wen (Fae race of Runda'almare) are choosing to be cautious. You take the role of Tabitha, a not so normal Fae, who's been tasked with scouting the human world, and examining how they have evolved since the last rift.
Though something isn't quite right, and the history books may have been lying about the last human world expedition.​
Genre
: RPG, 3DCG, Fantasy, Female Heroine, Maid, Elf, Oral, Handjob, Titsjob, Lesbians, Futanari
Developer
: 
Nverjos
Platform
: Windows
Censorship
: None
Language
: English
Installation:
1- Extract to desired location.
2- Click on "Game.exe" to start playing.
Patch: Place in game folder, overwrite when asked.
v0.14 Beta Patch2
Nyx Quickie scenes are finished (They are repeatable for now)
Added a small scene with Keena and Tatia if the Twinsome quest is active and Tatia has been met.
Added the Daily Event data for the Daily workout and Read, so they should play now.
Keegan can now be found by the Camp Approach on Day 2 for the twinsome quest, his scene however is not finished.
v0.14 Beta
Release Notes:
Currently the storyline still ends in the same spot, I'm still rendering the end of Night 2 scenes.
Fixes to Chapter 4 content from previous Beta 1
Added NPC's and Flavor Text (To most all of them)
Added new interactions with Keena, Keegan, Xara, Taler, Yusara, and Ava
Finished the Training Scene with Yusara
Added Quest Log updates (Main Quest, 4 Side Quest)
Removed one map (Seemed redundant)
Fixed Jalin not approaching the player when entering South Eldin
Spoilers In this next section
There are 4 ways to end the first night (Sage, Courtney, Keena, or Keena and Courtney) Play this night right and you can get an extra scene later at end of night 2 (its not in game yet)
There are Two variations to the Ent scene (one involves walking away after starting the blowjob)
There are three versions of the Ava and Brooke sex scene
The Peeping Tom (new to this version) moves around town both days, depending on the the time of day.
Tatia (new character) has an unmarked quest and moves around depending on the day and time.
Some storyline npc's now have further conversations outside of the main story if you find them roaming the maps.
I'm aware of a bad animation in a scene involving Keegan, I haven't had a chance to fix it yet. It plays, but looks wonky.