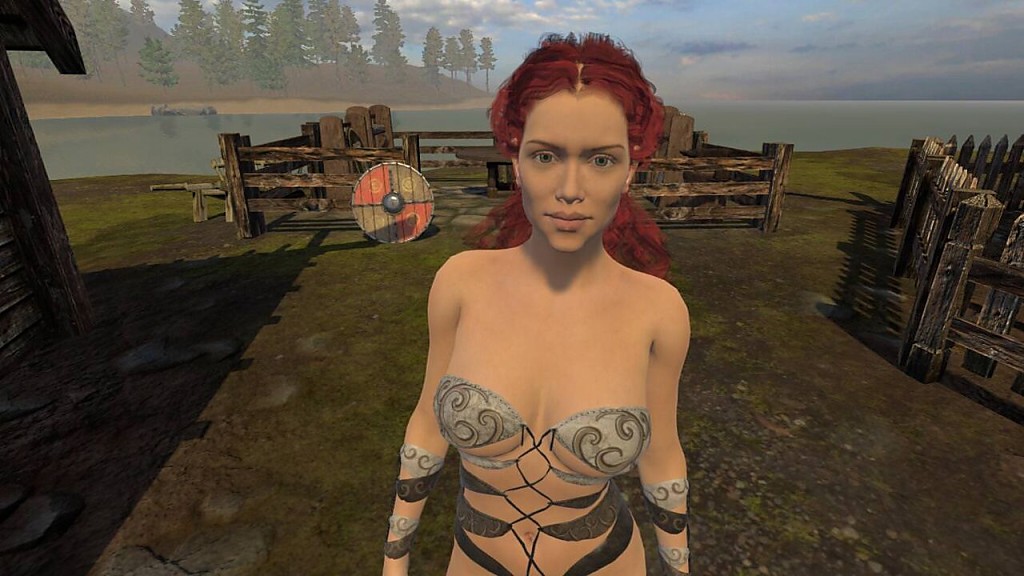 A village lies abandoned, its people either killed or taken by a rival clan!
You, a smith's son visiting to deliver some weapons, are roped into getting them back by the chief's beautiful daughter. Explore the land, become a renowned warrior and find plenty of women to take to your bed along the way!
Viking's Daughter is an adult RPG with beautiful 3D graphics set in the time of the Vikings.
Developer/Publisher
: 
FlyRenders
Censorship
: No
OS
: Windows x64, Mac, Linux x64
Language
: English
Genre
: 3d game, Animated, Male protagonist, Oral sex, rpg, Vaginal Sex
Installation:
1- Extract to desired location.
2- Click on VikingsDaughterSetup.exe and follow the prompts
3- Click on Vikings Daughter.exe to start playing

v1.7.0
We have been working on the animals AI and we made a system that will help us to quickly add other animals and NPCs. When you start the game, if you try to load an old save, it will ask you if you want to play the hunting quest. We recommend selecting "Yes", if you've reached the end of build v1.6.0, because the hunting quest is in the middle of v1.5.0 and 1.6.0.
The animals have different states – idle, patrol, rest, flee, death, hit and player detection. It took us a lot of time to make this, but we are happy with the results, because it supports an unlimited amount of animations and it's easy to add more states and fix errors.