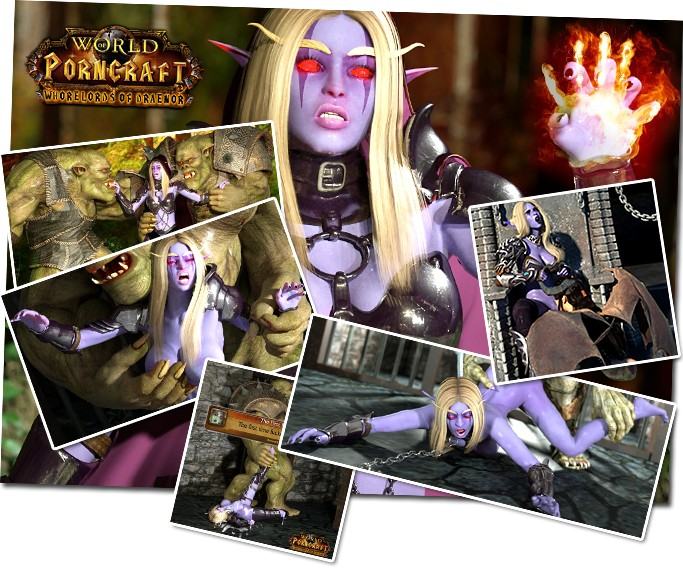 The Whorelords of Draenor – is an innovational stealth RPG and WoW parody.
The main heroine –  Sylvanas Whorerunner prepares to fight the Real Evil! The Orcish Clan "Iron Dicks" invades the Azeroth.
The lewd orcs are going to turn females of all races into sex slaves.
The "Iron Dicks" have caught Sylvanas and throw her into a prison full of breed-hungry monsters. Will the Banshee Queen be able to escape from the dungeon keeping her pride intact or the most hideous beasts of the Azeroth will use her as a cheap whore? All depends on you!
Censorship
: No
Developer/Publisher
: Zuleyka –
Patreon
|
Website
|
Twitter
|
YouTube
OS
: Windows
Language
: English
Game Page
: 
whorelords.com
Genre
: Stealth, RPG, rape, corruption, futa, monsters, beasts, BDSM, humiliation, gangbang, deepthroat, DP, bukkake, maids, slaves
v2.4.7
 New powerful enemies: Orc Champion and Orc Master.
 +5 new XXX Bad Ending videos.
 New XXX books added on all maps.
 Added: The 1st episode of SI:7 Whorechief Quest.
 The Camp are patrolled by elite orcs now.
 New gameplay mechanic "the Hole" (check it out in the Camp zone).
 Fixed: Teleport to the demo level after Sylavanas banging in the Lab.
 Minor bugfixing: the Angel choice.
 Improved: Alarm Timer Numbers GUI.
 Now you can set the difficult of mini-games in the Menu – Options.