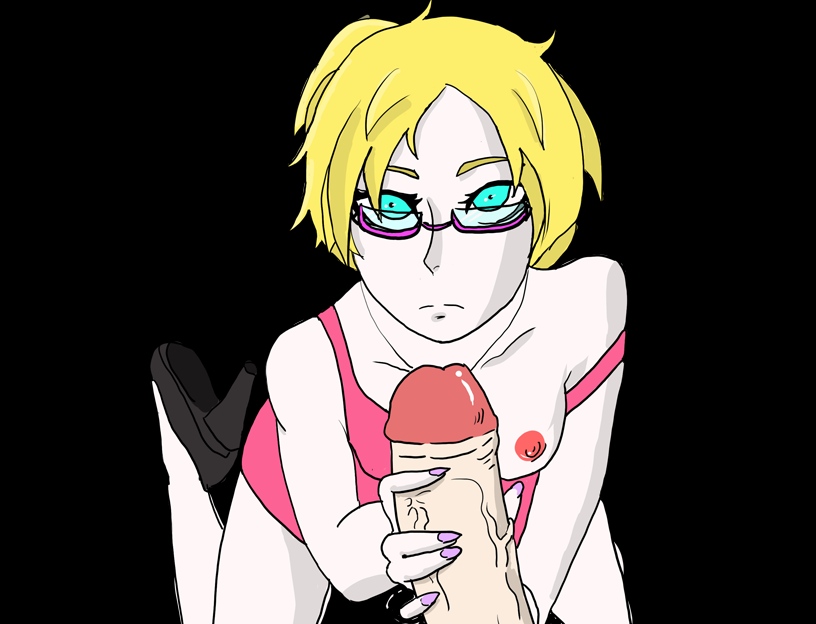 Horror style porn video game with a pinch of black humor and bad puns.
Play as Harold, who upon going to sleep is transported to another world, full of different creatures and grotesque sights.
If you enjoy weird sex and strange monsters, you should give my game a try.
-|
Developer: Dushniy Games – Patreon | BuyMeACoffee | Twitter
Censored: No
OS: Windows, Mac
Language: English
Genre: 2DCG, Male Protagonist, Anal Sex, Big Ass, Big Tits, Dilf, Male Domination, Oral Sex, Transformation, Graphic Violence, Horror, Humor, Monster Girl, Monster, Paranormal, Rpg
Day 5.1
-Added gallery (my avatar gives you the item after you finish the day. Just use it on yourself and you'll be teleported to the gallery).
-New spell and animation added (you get it after a fight with a Hand puppet. Does huge damage, but inflicts pain on yourself).
-Fight with a prisoner is now mandatory, instead of only happening, when you steal a book.
-The juice no more gives mana (or stalk power) instead just giving you a bit of health. As a trade of Harold gets more mana and HP in general.
-Fixes and changes to the fights. Now with Harold's bigger HP and MP pool, the fights should be just a bit longer and easier. You have the time to play with all the spells.
-Secret scene added. It happens during day 3 at the Harold's apartment complex, but you do need to do something in day 1 and 2. It's not that hard to find, if you inspect everything, but the scene itself happens at a specific time only. If you can't find it… well… I am sure someone will upload a save for the gallery at some point. The scene is quite fun in my opinion, but has no relation to the story.
-Fixed a bug in day 2 (if you trigger a certain event in day 1, the dialogue repeats in day 2. Spooky!).
-Fixed multiple grammar mistakes (yeah, I am still not as smart).