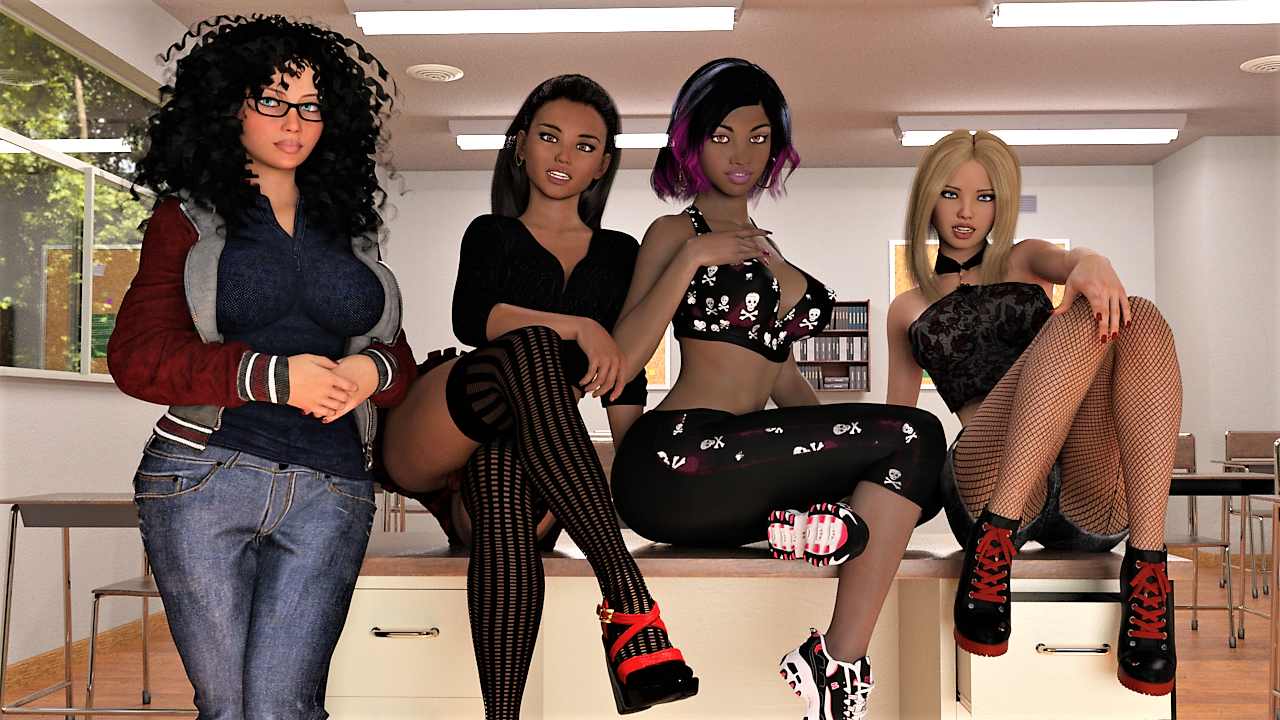 "Angelica Origins" is a fantasy story of an 18-year-old girl in her last year of high school. She had a very common life, but one day all of a sudden, everything slowly begins to change around her. With the help of her mother and her friends, Angelica finds herself facing difficult changes and mysteries about her life and a hidden world full of magic and supernatural creatures. Angelica will also have to face the torments of her red-haired alter ego, who wants to control her. But who is this girl? A twin sister? A vision? A dark side of itself?…
You will follow the story of Angelica, and you will have the opportunity to make choices for her. This will change what will happen around her, and all your options will lead to three different endings. Are you able to unlock the "true" ending?
Developer: KeloGames – Patreon | Discord | Subscribestar
Censorship: No
OS: Windows, Android
Language: English
Genre: Cheating, Interracial, Lesbian, NTR, Voyeur, 3DCG, Female Protagonist, Corruption, Virgin, Innocent, College, Handjob, Oral Sex
Installation:
1- Extract to desired location.
2- Click on "Game.exe" to start playing.
v0.6.2
-108 new images.
-2 new animations with different versions;
-2 new scenes (1 adult scene and 1 story scene);
-Full gallery updated to day 8;
-Added text corrections by Spushkin (70% of day 7)(70% of day 8);
-Fixed a bug in the dungeon's minigame (Thanks to MarktheSaint77);
-Added "relationships points" like the old version of the game (Old saves don't work.)
Some ideas from future updates:
-When you interact with a book in the gallery room, you'll see a little preview picture in the corner of the game window.