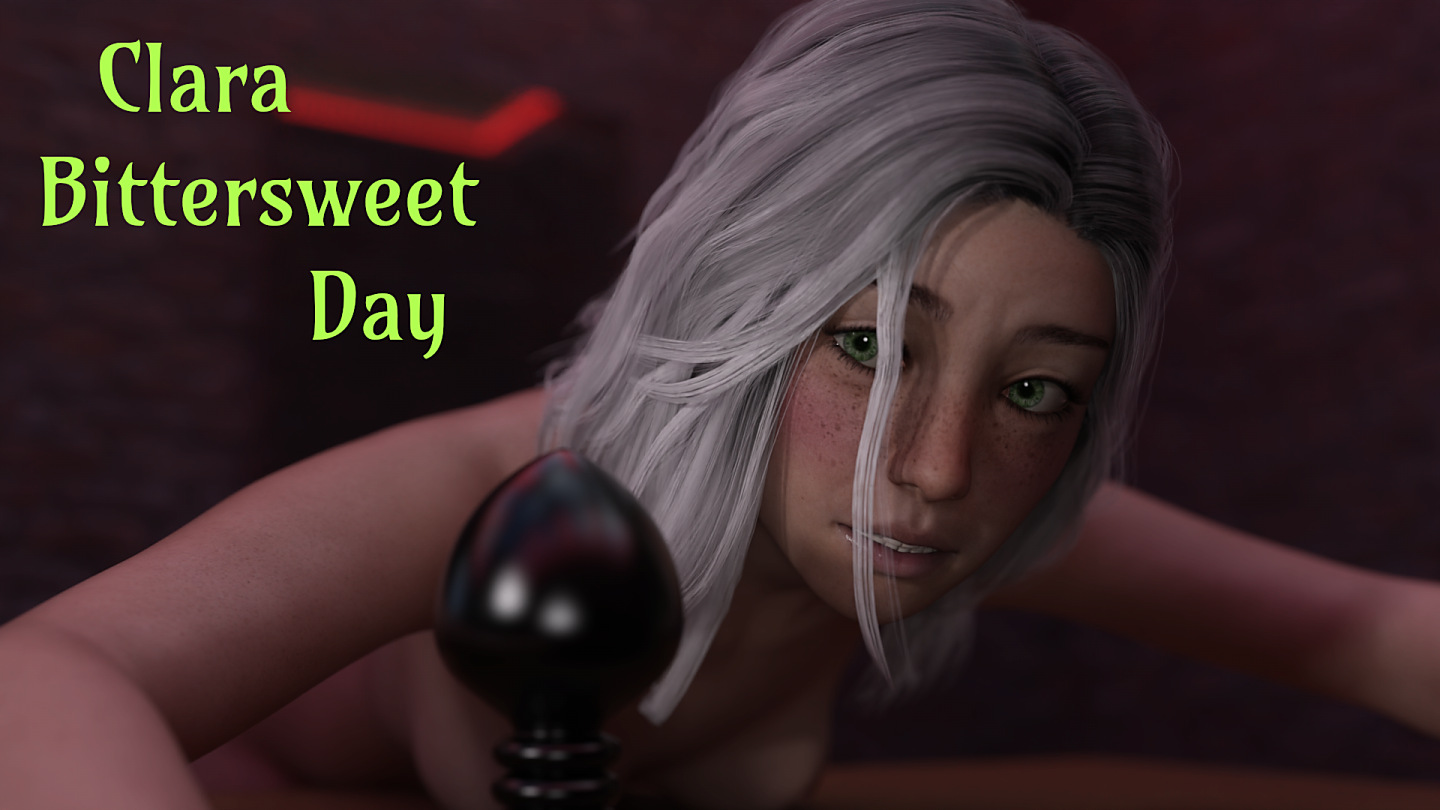 Clara bittersweet day is a decision-based Ren'Py visual adult short story featuring a day in the life of Clara Lewis while uncovering some of the mysteries in "The Theater of Sinners".
Plot
Clara has been dating Oliver for about two years already. He asked her out, she was curious about dating and her high-school friends kind of pushed her into it. Relationship is stale, sex is boring but she doesn't really know, she has no other experiences to compare it with. She pretty much prefers spending time with her dad, whom she has a platonic relationship with, than going on dates with her boyfriend.
That will change tonight, as she experiences something she has never before in the hands of a man she doesn't even like. Suddenly realizing sex is not a side character in a relationship, but pretty much one of the main protagonists, she is confronted by the fact that she might be losing her dad to someone she despises.
Where will Clara's small trip of self discovery take her ? Will she keep focus and keep her dad's affection just for herself or will she get lost in the way ?
Sub-Plot
A lone child lays in a cell since as long as she can remember. Imprisoned by a crime lord which is trying to uncover the secrets of her mysterious condition.
About "The Theater of Sinners"
The Theater of Sinners is a multi-layered story based in a fictional parallel universe where we'll meet a collection of dark and broken characters in a slightly paranormal set-up and their struggles to cope with their own feelings. It's centered in the relationship between Paula, the "disappointing" daughter of an all-mighty figure and Rebeca, an abused child too proud to realize how twisted she has become.
Even if part of a major universe, "Clara Bittersweet Day" is meant to be an stand-alone play where no previous knowledge is needed.
|
Developer: JustXThings – Itch.io
Censored: No
Version: 1.0 Final
OS: Windows, Linux, Mac, Android
Language: English
Main Game: The Theater of Sinners
Genre: 3dcg, big ass, female protagonist, groping, incest, masturbation, oral sex, prostitution, stripping, teasing, vaginal sex , Humiliation, BDSM, Anal Sex, Exhibitionism, Corruption, Voyeurism
Installation:
Extract and run.