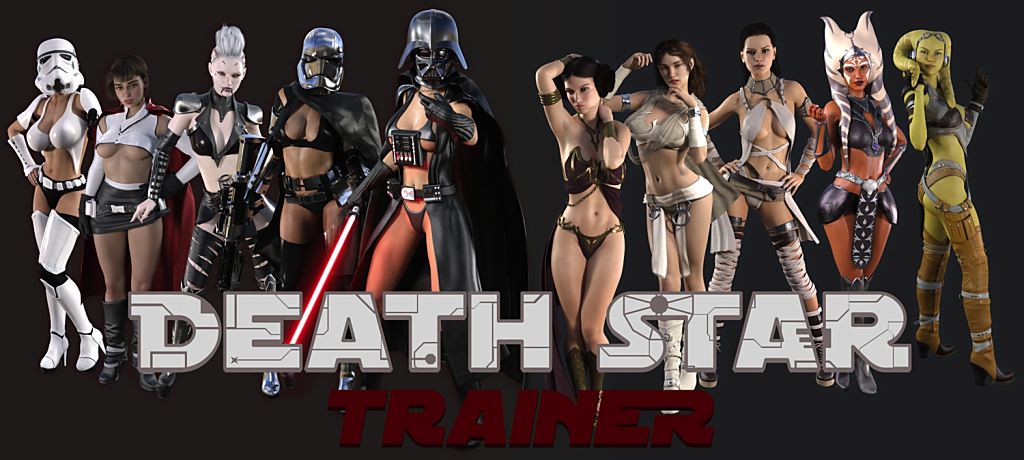 You will play as Vader. Your main goal is to capture and pervert all the Iconic Girls in the Galaxy. Just put them into a cell, and break them slowly with words, gifts, teases and by force until they're willing to obey you. But be aware, after the rebellion destroyed the last
You will also to put those girls to work and use those earnings to capture more girls, hire bounty hunters, upgrade your Death Station, and finally defeat those rebel scums!​
Developer: Darth Smut
Censored: No
OS: Windows, Mac
Language: English
Genre: 3DCG, Male protagonist, Sci-fi, Trainer, Management, Dating sim, Sci-fi, Cosplay, Humor, Parody, Superpowers, Mind control, Slave, BDSM, Stripping, Lesbian, Interracial, Group sex, Oral sex, Handjob, Masturbation, Spanking
Due to constant trolling and spamming in the comments and abusion of the public rating with the goal to increase it, we decided that the comments and user ratings for this game will be disabled.
A lot of users contacted FAP-Nation directly to express their concerns about the game and its developer, regarding certain practices used in the game development and the gameplay itself. We advise you to be cautious when playing this game!