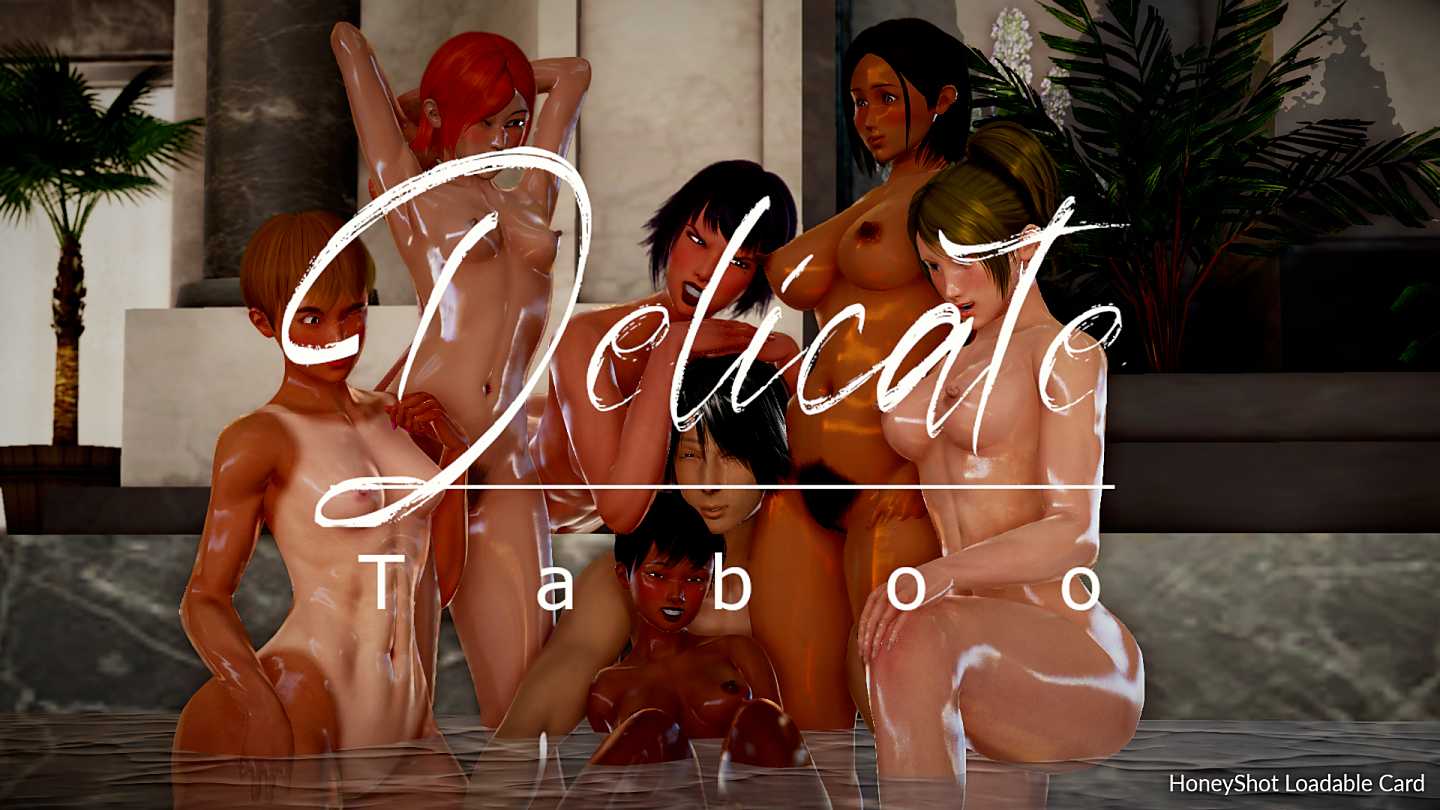 On the MC's (Johnny) 18th birthday, something changed in his family. Temptations, never before imagined, began to appear. You will guide the MC and other members of his family as they navigate the taboos that threaten the delicate love they share. Your decisions will determine the path of the MC's lovelife (as well as the kinks each path will bring!) Your decisions will also bring new dangers to Johnny and his family in the form of killer androids, sorceresses wielding dark magic, and a powerful crime family whose matriarch is as notorious for her ruthlessness as her taste for the perverse. In this "Choose-Your-Own-Adventure"-style branching narrative, your choices will decide the ultimate fate for Johnny and his family.​
Developer: Delicate Taboo – Patreon | Discord
Censorship: No
OS: Windows, Mac, Android
Language: English
Genre: Milf, Incest, Impregnation, Reverse rape, Cheating, Creampie, Exhibitionism, Female domination, Group sex, Interracial, Male domination, Teasing, Titfuck, Urination, Virgin, Voyeurism
Installation:
1- Extract to desired location.
2- Click on "DelicateTaboo.exe" to start playing.
v0.9
– Debut of new Patreon and Discord! Find links on the main menu and in the About section. If you enjoy our work, then please consider supporting us!
– New path for Gwen/Michelle rivalry. Access path by starting with either Gwen or Michelle. Path will change depending on the girl.
– Added new scenes for Marion and Alex in Michelle's path. Outcomes for each will change depending on whether or not Marion cheats with Richard or Alex cheats with Sabrina.
– Added new scenes to Michelle's path, including an option to avoid the controversial sharing scene. When offered the choice to disclose the MC's relationship with Lucy to Michelle, choose to keep it a secret.
– Added new Prologue and Opening scenes
– Remastered scenes for Michelle, Gwen, Eve, Lily, Lori, Marion, and Lucy.
– Debut of Eve's new, improved, and much hotter model! (scenes with her old models will be updated in future releases)
– Added 6 new endings (3 endings in Gwen/Michelle path, 2 new endings in Michelle path, 1 ending when no girls are chosen)
– Addition of 7 new easter egg hunts for hidden images. 8 new custom artworks
– Added hidden artwork to Gallery
– Complete recoding of the game. Old saves will no longer work and have been removed. We know it sucks and we hate when it happens to games we play too. However, this was necessary to clean up old code and to support future plans for the game.
– Removed and rewrote content that was against Patreon's TOS.
– Added Gallery lock/unlock option. Go to Preferences to unlock Gallery.
– Made various UI improvements
– 850 new images
– 20 new animated scenes (141 total) comprised of 124 new individual animations (1089 total)
– Game totals: 7993 images, 141 animated scenes comprised of 1089 individual animations, 41 possible game endings
Content Changed
Restores incest and rape dialogue
Patch Instructions
Move patch file into "games" folder.
Restart the game.