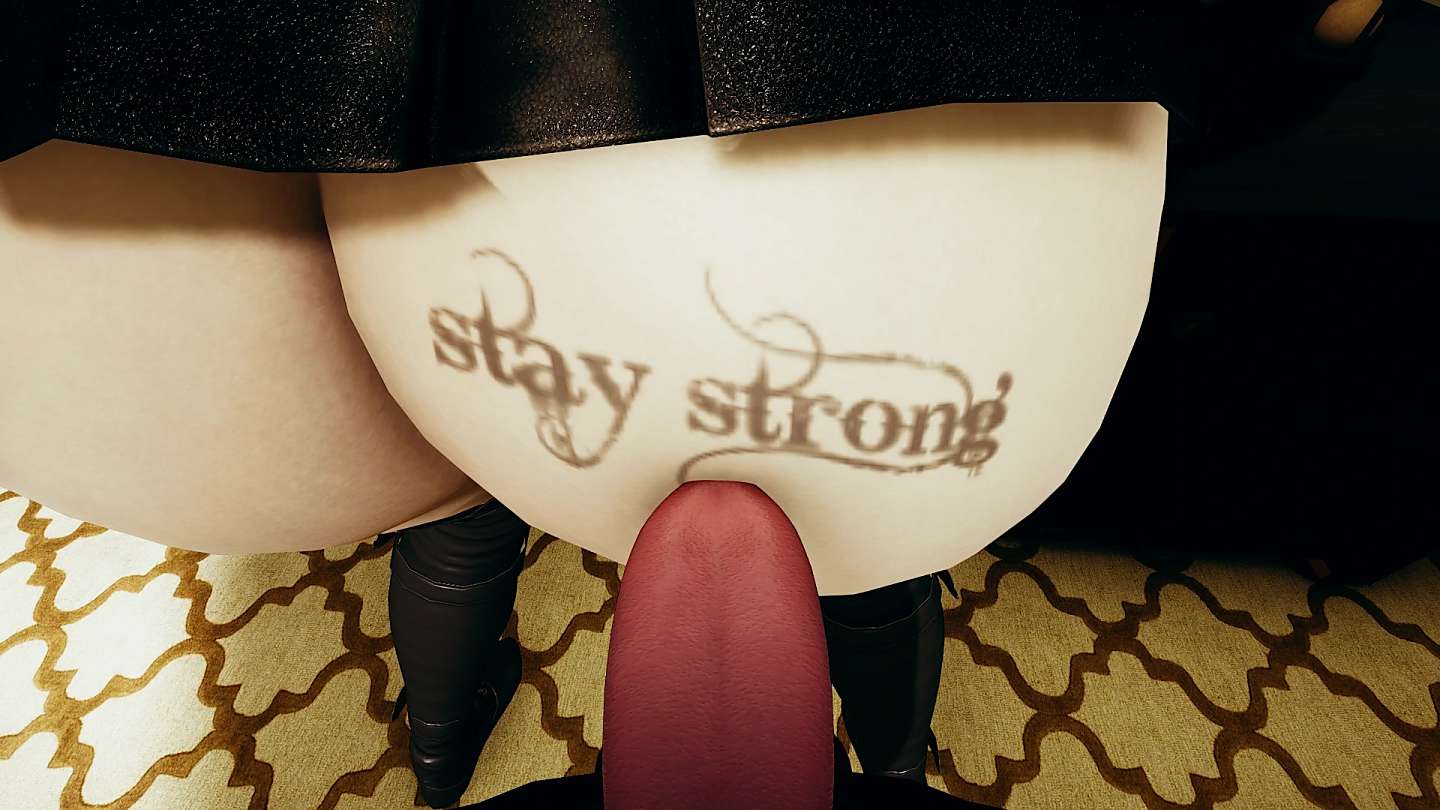 Dominant Witches is a visual novel created on the Ren'Py engine. The game is femdom oriented.
You play as a student of a magical academy who was sent to an internship in a fortress located in the middle of nowhere. You meet there three witches and an innkeeper. Also in the game are succubus, vampire and kitsune who live outside the fortress.
Characters:
-Zoe – dragonide, battlemage, your mentor. If you manage to impress her, she will take you as an apprentice, otherwise you will be her personal ass-kisser (literally). Main fetish – asslicking.
-Salma – human, futanari(dickgirl), local alchemist. She is researching a potion that turns men into women and vice versa. Salma will offer you to be a test subject. Main fetish – different things.
-Camilla – human, the former Countess, though she hates to mention it. Camilla explores the twisted magical rituals of ancient civilizations. Usually very friendly, but there's something wrong with her. Main fetish – lewd rituals.
-Leah – moon elf, tavern keeper. She is a lesbian who hates dicks. Leah doesn't mind doing some 'things' with you, but you have to be a girl to open most scenes with her. Main fetish – urination.
-Yuki – kitsune, live in the forrest. Main fetish – pussylicking
-Catrine – vampire, live in ancient ruins. Main fetish – feet licking, footjob and so on.
-Succubus(you can choose her name) – live in the citadel. Main fetish – sex (she is a nympho)
What you can see in the game (a lot of things are avoidable) – male domination, female domination, futanari (mostly on female), submission, gender bender, lesbian, ass/pussy worship, foot fetish(also stockings), urination, vaginal and anal sex.
What you will never see in the game – gore, vore, scat, ntr, harsh bdsm and so on.
-|
Developer: Nikociant – Patreon | Itch.io | Discord | Redgifs
Censored: No
OS: Windows, Mac, Linux, Android
Language: English
Genre: 3dcg, animated, male protagonist, sandbox, big ass, big tits, masturbation, groping, female domination, hand job, adventure, fantasy, urination, fetish, monster girl, oral sex, futa, lesbian
Installation:
Extract and run.
v1.02
new event with Keira in succubus' ending (evening)
crab girl (Camilla's ending)
new feet licking event with Catrine (morning)
new event with Layla and Bianca in Yuki's ending (morning)
Reworked endings a bit, added illustrations for each ending
Added better piss animations in some scenes
fixed a few small bugs