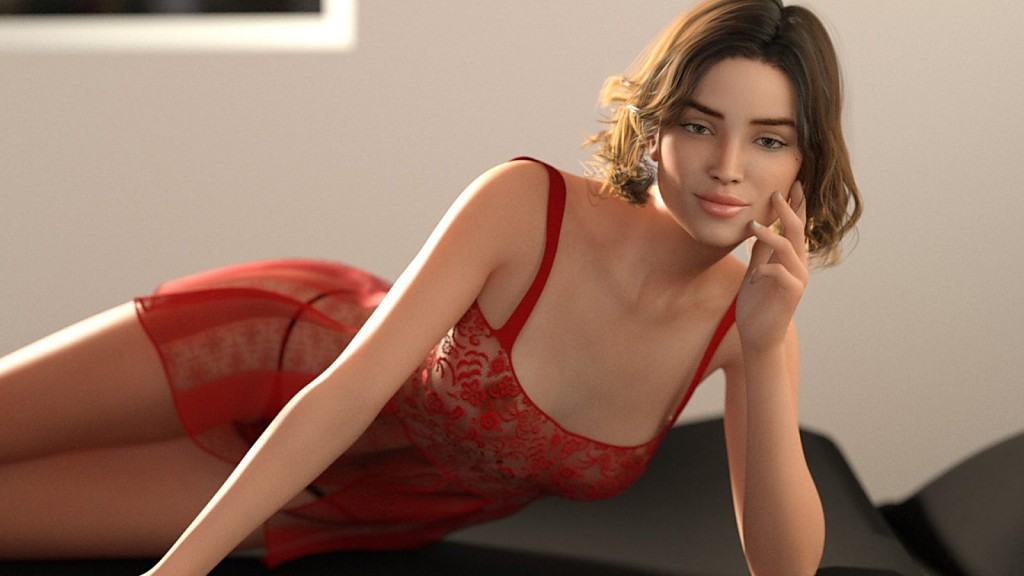 You are running a research facility where you pay volunteers to take part in long-term studies. In reality, you are using the facility to slowly brainwash your volunteers into submission.
You will be responsible for planning the schedule of tasks and corresponding meals for the volunteers should they perform the task. These tasks will all have an effect on your volunteers, slowly pushing them into submission, however, they will reject tasks outside their comfort zones.​
Developer: kivik – Patreon
Censorship: No
OS: Windows, Mac, Linux, Android
Language: English
Genre: 3dcg, corruption, lesbian, masturbation, slave, teasing, vaginal sex, management, mind control, trainer
Installation:
1- Extract to desired location.
2- Click on "Due Process.exe" to start playing.
v0.3.6.0
Content:
– Added Karen loyalty test content
– Includes 4 scenarios that you can put Karen through, though one requires unlocking
– I'm not 100% certain how well it flows, and adjustments will be made in the future
– I hadn't finished the follow up content with Catherine, which I will be adding this week – Added save file so you can start (almost) immediately at the new content (should take 7 in game days to begin).
Note: game hint is enabled by default.
– Changed wording for when you run out of topics of conversations with NPCs (from them having nothing to say to you, to you running out of things to talk to them about)
– Changed hunger growth for all characters (now characters can stay at 0 hunger for a bit longer)
Bug Fixes:
– Fixed slave Karen's name coming up as Catherine when she goes home
– Removed version checking on game load to prevent unsolved bugs
– Fixed hints not showing up in last version Under the Hood:
– Enhanced room mechanics so player can temporarily be moved to another room and show characters in that room during scenes (rather than player movement)
– Enhanced some image functions to take more adhoc inputs
– Enhanced Events mechanics to take new schedule after creation Known Issues:
– Hypnosis has become too powerful at least for Anna. Will further play test and tweak this week