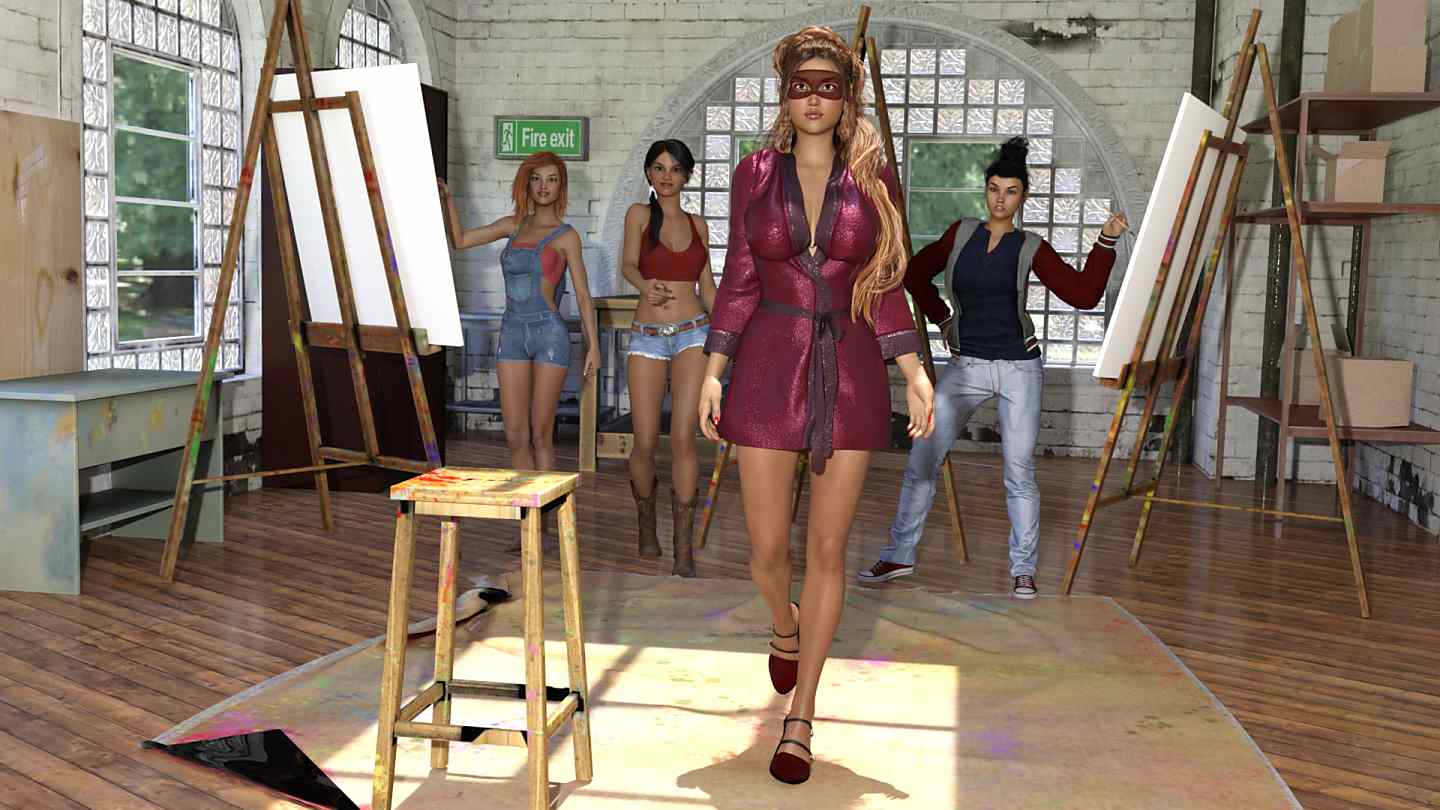 Earth Girls is a satire of various genres such as: harem, stat builder, and dating sims. You play as a student trying to answer one of life's elusive questions. What should I do with the rest of my life? NASA has been broadcasting into space looking for other signs of life for ages. Today, the aliens reply. They've also decided to use Earth as a battleground to settle an ages old dispute. The player is chosen to be Earth's champion and convert as many females (harem or otherwise) to his side. Whoever has the highest score of female conversions wins and gets control of Earth. Do you create an army as the military suggests? Or try and save as many as you can from alien capture. Perhaps finding love along the way.​
–
Developer: lydcreations – Patreon
Censored: No
OS: Windows, Mac, Android
Language: English
Genre: 3DCG, Male protagonist, Big tits, Lesbian, School setting, Monster girl, Paranormal, Romance, Oral Sex, Vaginal Sex, Handjob, Oral Sex, Voyeurism
Instalation:
1. Extract and run.
v0.14
*2 Britney & Lyra scenes.
*2 Britney scenes and added a gift option.
*Halia scene.
*2 Charlie scenes and added a gift option.
*Sex animations for the hj & bj Calc fantasy scene on day 1 recreated
and extended using all new renders and nearly 40x more images per animation.
*Lowered the required score to win the Caterina Eternals challenge.
*Reviewed game scoring which lead to an increased in awarded
relationship and class points for many scenes.
*Revised the naming screen to provide for custom naming of the MC or
taking the default name.
*Revised the description for the deduction stat so that it will match
the menu options during the game.
*Added a background to the stat bar to make the stats easier to read.
*Created filters for various images to better indicate dream
sequences.
*Added relationship points with Lyra for supporting her by
purchasing gifts items.