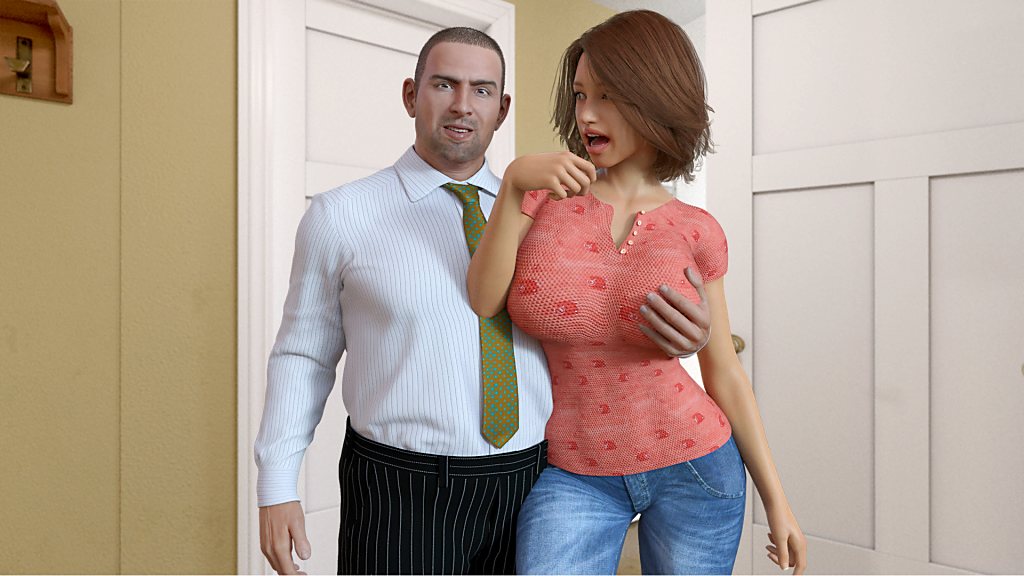 Everything was going fine, you were living a very leisurely life – working out and playing games with your online friend Kat and childhood friend Julia, but when two new housemates moved in it all changed. However it seems fate favors you, because now you are surrounded by hot women… and Arnold…
v0.1.3
Some scenes on the map are now required to continue the story.
Masturbation system: sometime when a scene will arouse you, you'll unlock a little scene to fantasize on. CLICK ON THE BED in your room.
3 new BIG scenes.
4 not-optional Scenes in the free map.
Upgrade of Graphic skills (concerns new content)
Epic new NSFW animations. I will wait for your feedback about it.
Global work on the system on the dev side. I had to work on it in order to avoid future issues.
Fix of the bugs when you type your name.
Important: You could meet with some problems when you load from 0.1.22.
I've faced a lot of big and unexpected issues and I've modified the coding a lot.
I also found a bug existing into the 0.1.22 that break the save if you've saved in the hallway map or if you have saved during an event loaded from this map. I'm sorry for people that did :/, however new save on this map aren't affected by this bug anymore.
So the only thing I could say is, try to load, and you'll see :/
Actually I think I don't have to touch the code anymore, let's hope I won't have to ha ha!
Thank a lot for your support and messages, I receive a ton of message from people that really love the girls, you can't imagine how it makes me proud of me!