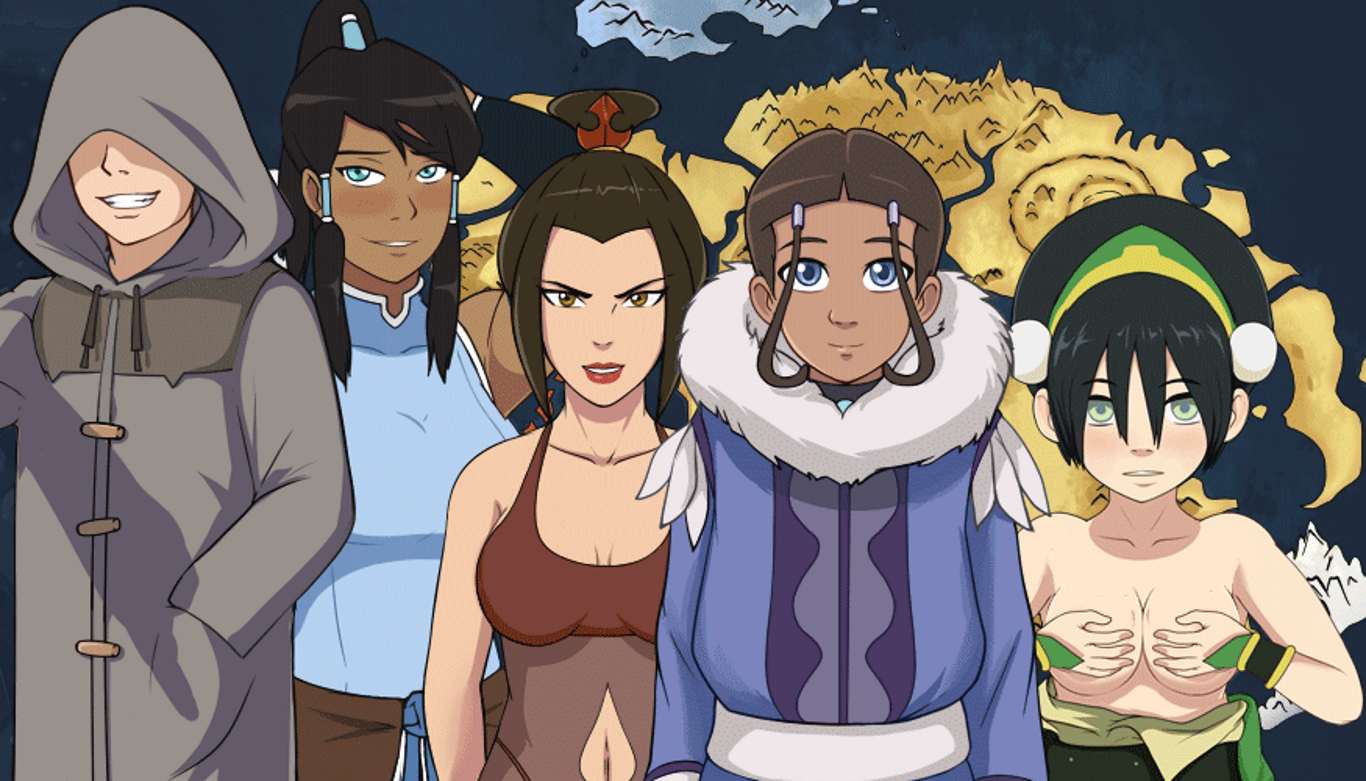 Four Elements Trainer is a massive undertaking set in the universes of Avatar: The Last Airbender and The Legend of Korra, and will be four complete games all united into one. Along the way, you'll find plenty of (fuckable!) characters, quests, stories, fights, and mysteries to unlock.​
Censorship: No
Developer: MITY – Patreon
Platform: Windows, Mac, Linux, Android
Language: English
Genre: 2DCG, Male Protagonist, Animated, Parody, Fantasy, Mobile game, Parody, Trainer, Bukkake, Anal sex, Footjob, Humor, Loli, MILF, Mind control, Oral sex, Titfuck, Urination, Virgin, Vaginal sex, Trap
Side Story: Four Elements Trainer Spookytimes
Installation:
1- Extract to desired location.
2- Click on "Four Elements Trainer.exe" to start playing.
Saves:
Saves from all games (Ren'Py) are stored here: "C:\Users\%USERPROFILE%\AppData\Roaming\RenPy" + in the folder of the game itself)
v1.0.6e
– You'll be required to find food and drinks for a party. Hint, scenes which take place at the beach are where you'll do most of your searching.
– There will be a scene with Zhuli and Varrick using a bottle
– Sex with katara, while everyone watches.
– Bumfun with Nagina or the spirit depending on whom you chose. If you ended up with the serpent no bumfun because the white serpent doesn't buttocks.
– One of the elder council will show you how to use a stalagmite(optional of course)
-sex with Nami, Una, Lyka, , Anka and mysterious shadow girl(? also optional)
-added the option to come inside Lyka and Anka's mouth during the scene where they enter Nami's store.
-you'll fight a sssserpent!
-meet Sokka
-measure and compare Rei/Ajala's biceps
-Serial fucking everyone on Ember Island island during the party(As you might imagine I took some major shortcuts to make this possible so don't let your fantasy go wild)