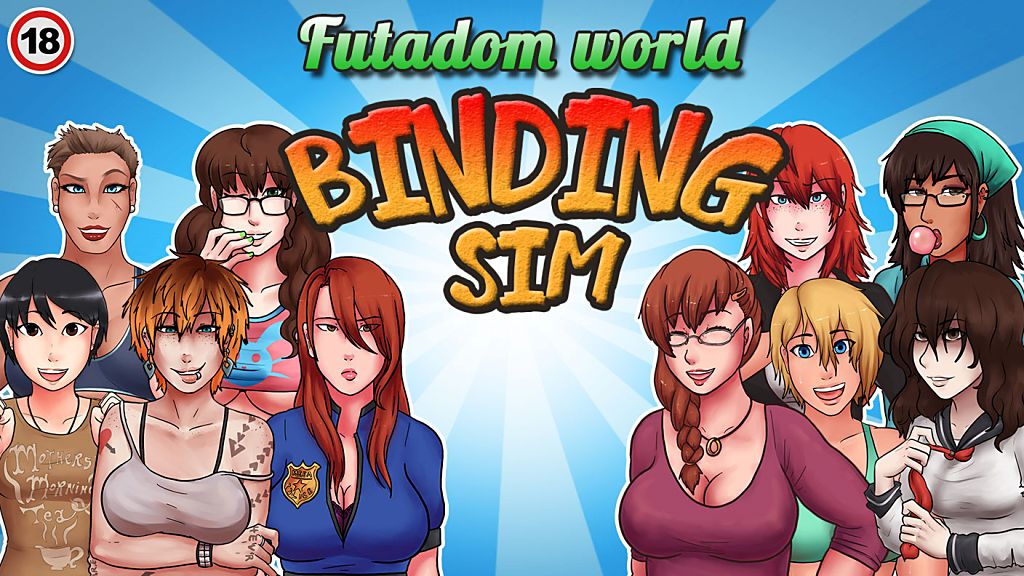 Futadom World – Binding Sim is an alternate-history dating simulator game, set in an erotic and dystopian collaborative writing universe. The universe has spawned, to date, more than two thousand additional captions, three erotic novellas, and now, a game.
FDW is science fiction; in the near future, genetic engineering has created an invasive breed of people with physiologically addictive semen. Naturally, this immediately spawned an erotic dystopia.
As a male citizen of the Empire, you are oppressed and objectified at every turn. Your goal is to choose a futa mistress from among many, and seduce them… before someone else decides you might be better as their bimbo slave.
If you like power play, strong feminine characters, and deeply flawed people, we're off to a good start. If you also like dominant women with enormous cocks plundering innocent boys, then you should absolutely go play this game. Stop reading this description and hit the download link, we'll be here when you come back.
WARNING – The game deals heavily with themes of femdom, bondage, objectification, gender roles, mind control, dystopia, and slavery.  There is also a really tremendous amount of butt stuff. Persons who are likely to be offended by any of these things should probably just give the game a pass, for everyones' sake.
–
Developer: FutadomWorld the Game – Binding Sim | Itch.io | Website | Discord
Censorship: No
OS: Windows, Mac, Linux, Android
Language: English
Genre: 2DCG, Male protagonist, Anal sex, Animated, Bdsm, Dating sim, Dystopian setting, Female domination, Futa, Trans, Gay, Oral sex, Rape, RPG, Sci-fi, Sissification, Slave, Sandbox
Instructions:
1- Extract the .zip to the desired location.
2- Click on "Futadom World .exe" to install the game.
3- Click on "Futadom World.exe" to play!
v0.9.3
Wallis Part Two:
I don't know how many new sex scenes there are. Like…four? Five, if you count that one multiple-participant sex that the player isn't actually in.
There are eight endings, not counting ones where you just get shot for being mouthy.
There are three "bailout" endings; two Dark Wallis endings, two Light Wallis endings, and, as the ancient VN masters taught us with Tsukihime, there is only one True End.
The True End is a little counterintuitive to get to, and for the next few days, we're not giving you any hints.
To get it, you need to talk to people other than Wallis.
Okay, that was your only hint.
MILF Steals Your Breath Away:
New silhouette at the pool.
This is actually more repeatable than you'd expect, and several parts of it change with the progression.
Not Cuck?:
New silhouette at the City Center.
A weirdly wholesome look at a modern Imperial marriage