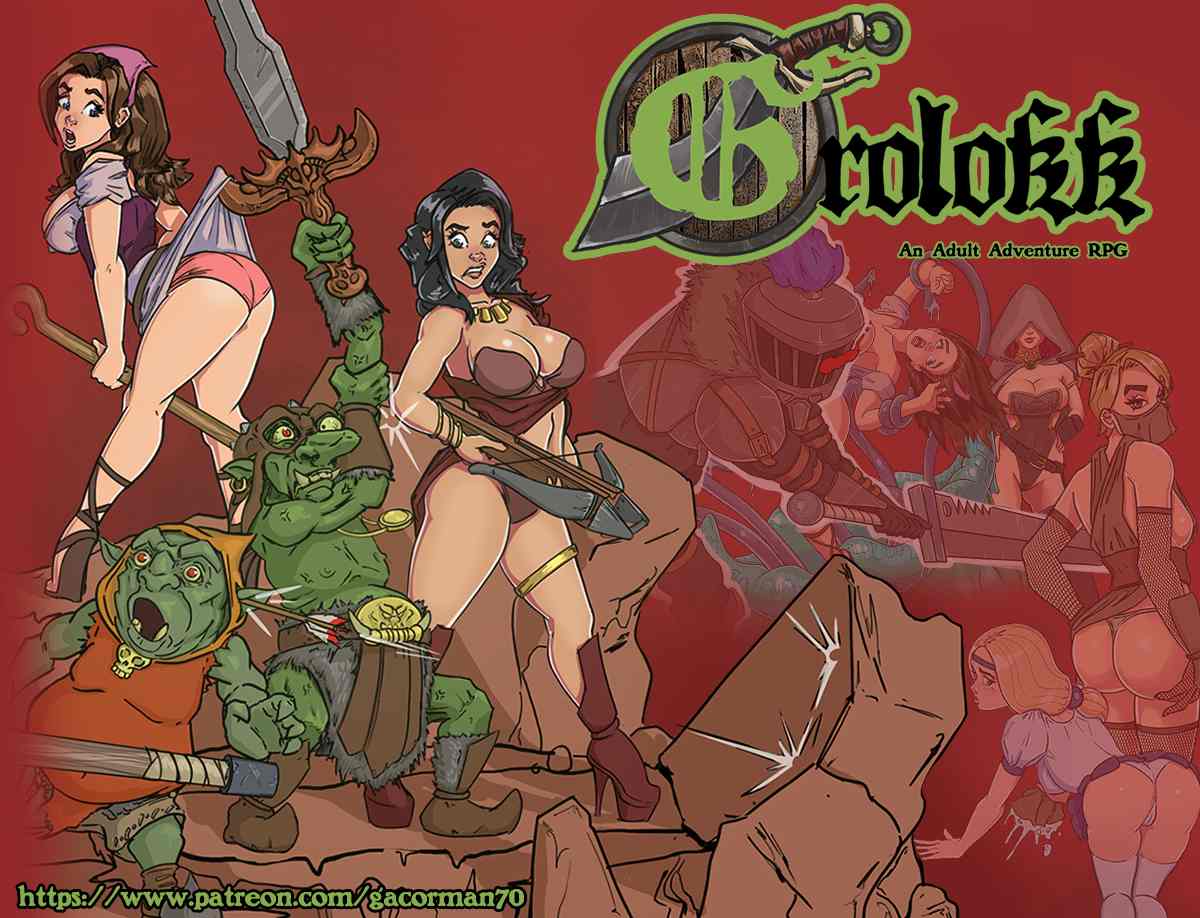 Grolokk is at its first release! It's a tongue and cheek, erotic RPG/Adventure game made in RPGMakerMV, following the adventures of a lowly Goblin Raider as he goes from a mere expendable piece of cannon-fodder to a full fledged Goblin Warlord! Collecting Gold, Glory, and attracting a stable of Nubile Human Harem Girls for him to indulge in!
–
Developer: G.A. Corman Productions – Patreon | DeviantArt | Twitter | Subscribestar
Censored: No
OS: Windows, Mac, Android
Language: English
Genre: 2DCG, 2D game, Male protagonist, Monster, Slave, Adventure, Animated, Lactation, Oral sex, Vaginal sex, Titfuck, Ahegao, Big tits, Big ass, Creampie, Teasing, Turn based combat, Harem, NTR
Installation:
1. Extract and run.
v0.61
-Fixed a few minor grammar and spelling errors
-Removed the option to start from the second chapter as it was buggy and game breaking, included save game files instead
-Fixed minor bug where player could acquire multiple copies of Third Key of Kahar
v0.6
-Added 9 new Ero-Scenes and 35 new images
-Added new character artwork to the auction scene.
-Added Breyo character art
-Added Goblin Hunter Art
-Ruins of Kahar Side Quest is now complete
-Updated maps with completed sprite sets
-Added new Dialogue art for multiple characters
-Added new sprites for Kara and Rhenise's Harem Encounter
-Removed placeholder text and replaced with scripted dialogue
-Updated Aya's "Charm" attack effects.
-Added a new enemy type with particular strengths and weaknesses. Plus one new Ero Attack.
-Added 2 new unique attack graphics
-New State Animation Added
-Various Small Grammar, Gameplay, and Environmental Fixes and Adjustments