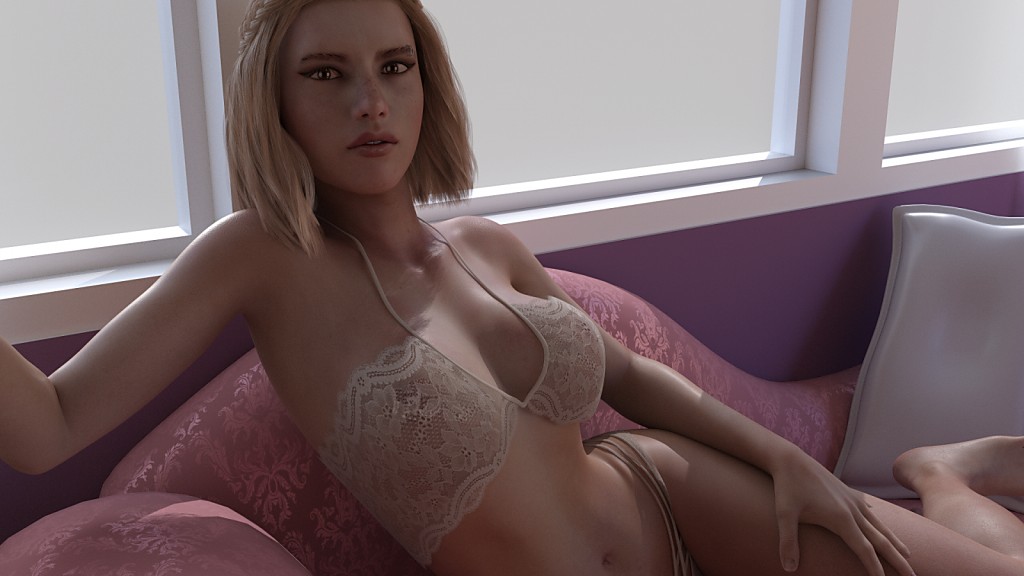 High School Crush Simulator is a slice of life visual novel game set at Lilium Academy, a recently founded high school after a libido increasing mutation was discovered in a small percentage of the population.
You, along with the twin sister you didn't know you had, are part of the first wave of students attending this prestigious new school. Spend your time studying, increasing your social stats, making friends, playing with your pets or by simply exploring your sexuality.
Become friends with the various other students attending the school and you might just end up being in a relationship with them. Date all of them or stay with your one true love.
Explore the school and discover what exactly is going on behind the scenes of your day-to-day life at Lilium Academy. Maybe not everything is as innocent as it seems. Strange noises in the night. Items going missing. Something is going on, you can feel it.
Developer: Bright Sun Studios
Censorship: No
OS: Windows, Mac, Android
Language: English
Genre: Stats, slice of life, high school, female protagonist, yuri, lesbian, romance, love, mystery, friendship, exploration, masturbation, sex toys, futa
Installation:
1- Extract to desired location.
2- Click on "HighSchoolCrushSimulator.exe" to start playing.
3- For Add-ons see instructions inside each file.
v0.6.1
– Fixes a game crashing bug
v0.6
– Added rank 16-20 to Charlotte's storyline
– Added a new sex scene with Charlotte
– Fixed a few typos
Content Changed
Restores the removed bestiality content involving the dog that can be obtained as a pet in the game. Adds five scenes to the game that can be accessed when your dog's affection is high enough.
Also adds a bestiality storyline to the shopping district.
Patch Instructions
Locate the 'game' folder in the zip file. Drop the files inside it into the 'game' folder (which includes all the other .rpy and .rpyc files) of High School Crush Simulator. The patch works with both PC and Mac OSX versions of the game.