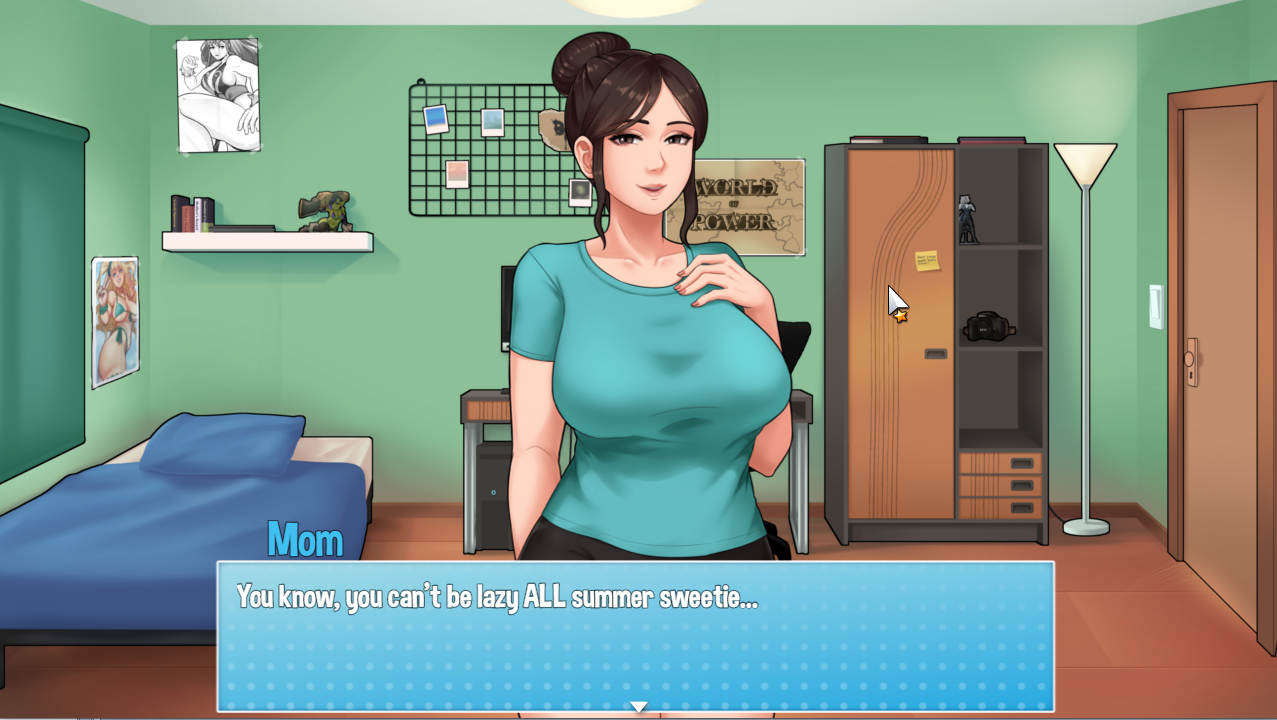 House Chores is a visual novel where you experience the story of a young man on his summer vacation.  Problems arise when he begins to see someone close to him in a much different manner.  To make matters worse, two unexpected guests barge in and complicate this messy summer even further!
Can you score it big during your summer vacation?  Or will you start the school year empty handed?
–
v0.15.1 Beta
Fixed bug where you could access new Linda on-screen scenes slightly earlier than intended
v0.15
New Scenes:
Linda Bath Sex
Linda Chair Sex (+Kissing Variation)
Linda Bed Sex (Ride/Mating Press Variations)
v0.15 Beta
The 'close-call' updates continue now featuring Linda as she tries to hide her romantic relationship with the main character
from the house!
However, Julie just so happens to always be nearby. Surely she's not catching on, right?!
The new content in this update continues directly off of Linda's storyline. After completing the recent events in her casual
outfit, you will need to make sure she's dressed back in her regular outfit and continue talking to her! The new events
should continue automatically.
Additionally, after reaching a certain point in the new story events, Linda will become increasingly horny and new activities
will unlock. These new activities feature a few different variations so be sure to experiment and see just how far your
endurance can last!