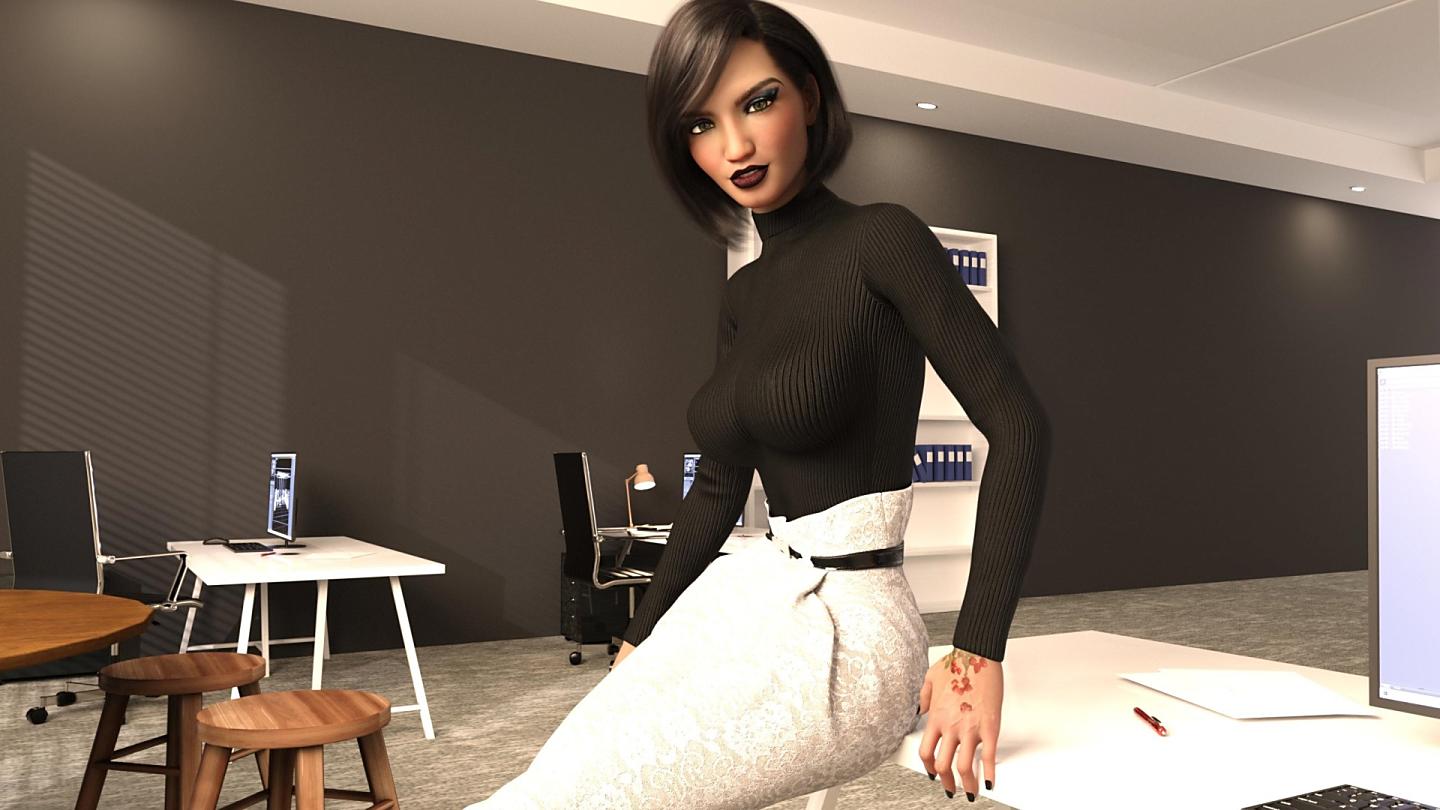 Law of Attraction – Season 1
You are a young man from a wealthy family, and you have just graduated from college with your law degree. Unfortunately your life has fallen apart: your girlfriend has dumped you, your playboy father has split up with your mother and taken all the family money with him. To top it all off, you have failed to get a unpaid internship at any of the law firms you applied to. Forced to fend for yourself in this new, poorer, harsher world, you'll need to use your wits to navigate your career, relationships and of course sex.
About Law of Attraction Season 1 Episodes 1, 2 & 3:
Available as a free download – link above
1,100 renders (not counting animation frames)
44 animations
6 major love interests (for now)
Several major story branches
100+ choices that could affect your career, relationships and finances
Lots of adults only fun, action and drama, ranging from vanilla to extremely exotic
About Cherrylicious Studios:
That's me!
I'm Miss Cherrylicious, a female AVN game dev who has loved playing some of the better known games in this genre so much that I've decided to make one.
I've been hard at work creating Law of Attraction for 8 months: a smart, funny and deliciously naughty game which I hope you will have as much fun playing as I've had making.
Prepare to be captivated by a cast of beautiful women with 3-dimensional personalities, entertaining adventures and, of course, lots and lots of the good stuff! There are branching choices with an ever-expanding variety of naughty content you'll enjoy – whether you like your ice-cream vanilla, or prefer to explore more exotic flavours.
On release you will be able to download the first 3 episodes for free. I'm aiming at releasing a new episode release every 4-6 weeks until Season 1 is complete. At the moment Season 1 has 7 episodes planned (so does Season 2).
Check it out on Patreon if you want to see the latest updates and sneak peaks.
Different tiers of Patreon Membership will get you various goodies, including early release of episodes, special renders, custom renders, story suggestions and voting rights.
If the game gets enough of a following, I'll set up a discord server so you can give me feedback and guidance on what you want to see in the game going forward.
(love)
Miss Cherrylicious
—
Developer: Cherrylicious Studios – Patreon | Itch.io
Censored: No
OS: Windows, Mac
Language: English
Genre: 3DCG, Animated, Male Protagonist, Multiple Endings, Anal Sex, Big Tits, Cheating, Creampie, Groping, Handjob, Oral Sex, Prostitution, Stripping, Titfuck, Vaginal Sex, Voyeurism, Small Tits, Romance, Big Ass, Dating Sim, Adventure
Installation:
1. Extract and run.
S1E1-4 v1.2
Episode 1-3 re-released with the following changes
Optional content now doesn't prevent progress (plot related content still requires player to view the SMS / talk to the person before proceeding though)
File structure amended so that from now on downloads will just be the additional episode, not the whole shebang
Much better compression on all images and animations, means E1-E4 only 1.6Gb