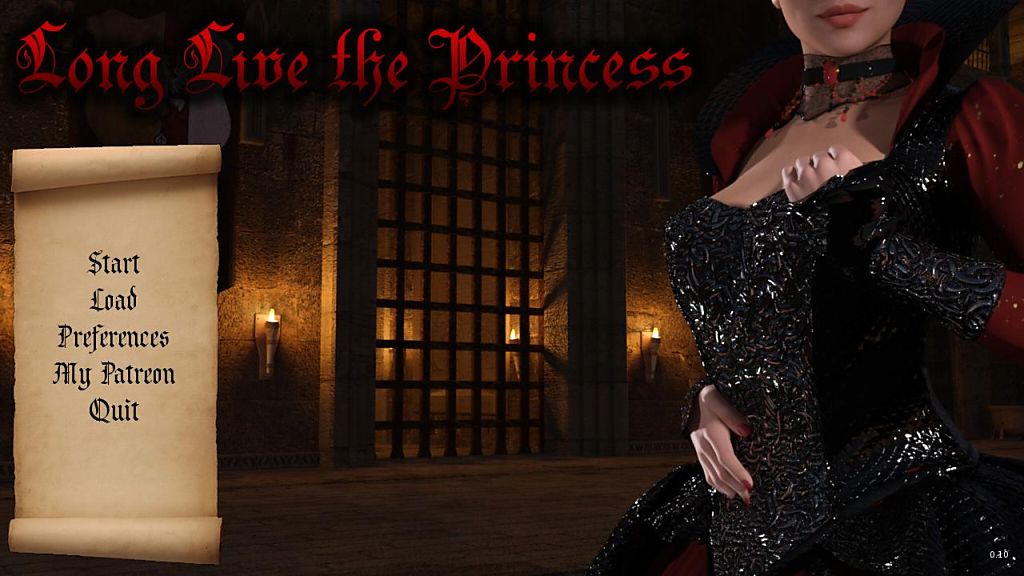 The King is dead. His daughter, Princess Selena, is set to take the crown. But something is wrong. Murder, backstabbing, and visions of extinction threaten to bring ruin to all that is good. And at the heart of it all is a tale of personal tragedy and lost love.
You are a Truthsayer. Yours is the ability to tell if someone is lying. With your mentor dead, it is up to you to protect the Princess when she arrives in your hometown for her coronation. But a secretive old crone and her foul-mouthed pixie assistant have different plans for you.
With a newly learned ability to uncover secrets and use them to your own advantage, you are tasked with getting close to Princess Selena to save her from her darkness. But to achieve that, you must practice by getting close to the women in town. Real close.
And as you venture towards your destiny, someone is watching you closely…
Developer/Publisher: Belle – Patreon | SubscribeStar
Censorship: No
OS: Windows, Mac, Android
Language: English
Genre: 3DCG, Fantasy, Male Protagonist, Mind Control, Incest, Threesome, Lesbian, Voyeur, Anal sex, NTR, Cheating, Mind control, Oral sex, Teasing, Vaginal sex
v0.29.0
Implemented the Crone's secret. This is a big one, folks.
You can now learn the Probe Memories spell, though there is no content for it yet.
Removed all traces of Princess Placeholder. Among other things, this means we get a new main menu background.
Added a brand new intro upon starting a new game.
Rewrote parts of Evelyn's and Primrose's introduction in the tutorial to match the rest of the game's tone better.
Created new images for both of those sections to lift the graphical quality and fix a few annoying issues.
Added a music player to the gallery. Music tracks unlock as you discover them in the game.
Added a new musical track.
Updated multiple old scenes to support the new events in this update.
Added more character pages to the scene replay gallery. They are empty, for now.
Hopefully fixed the bug with Callie refusing to have sex for no reason. Existing saves should be repaired automatically.
You can now obtain a fingerbone even after Nell is gone.
Belle now points you in the right direction if you fail the vision quest puzzle while missing a vital clue.
Fixed visual bugs in the river scene.
Various tweaks and fixes.