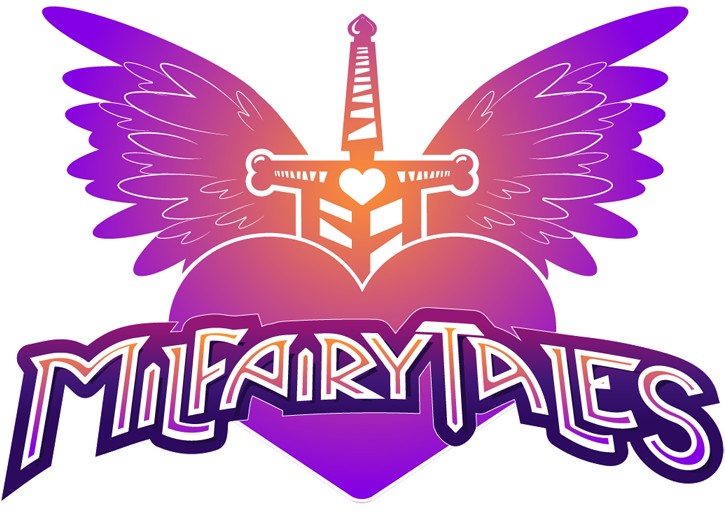 Follow our hero-in-training (Default: Mark), in his quest to master his family sword-style. He is the son of the legendary heroine, who once saved the world from chaos. His mother's fighting style draws powers from one's inner sex drive, but she thinks she can't fully teach him all the principles. So he will have to learn even more from his foxy masters, on how to turn his sexual tension into power! Yet, little does he know that his journey will be the beginning of something much greater and that the land might be in need of another legendary hero soon enough. Join him and his colorful party of sexy Milfs on a magical journey through Milfairy! A fantastic land of many mysteries, protected by the Goddess of absolute love!
Expect a mixture of a traditional JRPG, with combat, dungeon exploration, dating and sex games with the girls from Milfairy! Embark in a story that will join two unlikely star-crossed lovers in a quest to save their world once more and for all!​
-|
Developer: LeelaK – SubscribeStar | Twitter | Itch.io
Censored: No
OS: Windows, Mac
Language: English
Voices: English
Genre: 2D Game, 2DCG, Male protagonist, Voiced, Fantasy, RPG, Combat, Big ass, Big tits, Incest, Milf, Spanking, Voyeurism, Cumplay, Facial, Anal sex, Tentacles, Female domination, Monster, Monster Girl, Lactation, Anal creampie, Cum eating, Handjob, Blowjob, Sex toys
Installation:
1. Extract to the desired location and run Game.exe
v0.4105 Expansion
– Some new menu icons might pop up on the screen. Press 'S' to get rid of them.
-Added a few new maps/rooms: Southern Road and Western Road. You can access them from the village.
– Added first full LLM scene with Ammy. Go to her house after finishing 'Up 'n' Coming Part 2′ quest.
-Grace's LLM scene is replayable and updated. To get access to her scenes talk to Mariah at the end of the Chapter (in the first floor's stairs at night). After that just talk with Grace in any spot you can get access to her Intimacy mode, she must have Intimacy Lv3.
– New Love Love Mode includes more items to use. A new Target Scan so you know the exact spot to trigger a target (they sometimes differed from the image). New critical and score tracking for future rewards based on the most efficient way to get the max score in each scene.
– All previous LLM scenes will be revisted and fixed to the new standard in the next chapter.
– Added the Lust Battle Duel minigame. Tutorial duel and first challenger duel added for now.
– Added Hunt #04
-Revamped some stores, in particular you can get the new Love Love Mode items from Emma's stores.
-Added new Intimacy scenes for La'Yla and Mariah at the Amazon Hotsprings
– Replay for all Chapter IV scenes are now added to the Memory Lane (replay mode).
– Small bug fixes and corrections.
-Some items / spells fixes.
– New Mrs Ammy dialogue bust artwork.
– Fixed the enemies in the Casual/Nightmare spars for Jakku's chapter IV battles.
– Added the properly balanced first summon spell.
– Can change Day/Night at the Amazon Village's Inn
– Added a new dialogue route to La'Yla's Intimacy chat after she sends you to the date.
-Mariah also gets an extra scene in Chapter IV after you first visit the Amazon Village (Hotsprings).
– New Villager's Quest: You can do a quest for Jack (He's in the Amazon Village Arena).
– Added Gallery pictures 320 to 334.
– Added a new scene with La'Yla in the Hot Springs (footjob)
– Some other stuff I don't recall right about now… x_x'