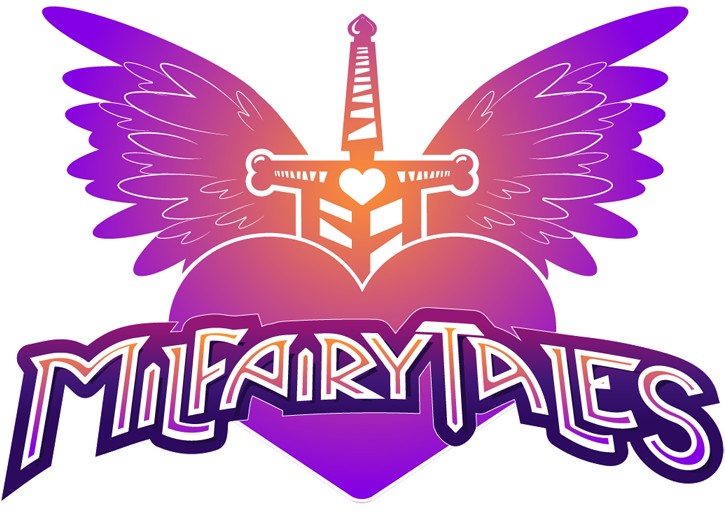 Follow our hero-in-training (Default: Mark), in his quest to master his family sword-style. He is the son of the legendary heroine, who once saved the world from chaos. His mother's fighting style draws powers from one's inner sex drive, but she thinks she can't fully teach him all the principles. So he will have to learn even more from his foxy masters, on how to turn his sexual tension into power! Yet, little does he know that his journey will be the beginning of something much greater and that the land might be in need of another legendary hero soon enough. Join him and his colorful party of sexy Milfs on a magical journey through Milfairy! A fantastic land of many mysteries, protected by the Goddess of absolute love!
Expect a mixture of a traditional JRPG, with combat, dungeon exploration, dating and sex games with the girls from Milfairy! Embark in a story that will join two unlikely star-crossed lovers in a quest to save their world once more and for all!​
-|
Developer: LeelaK – SubscribeStar | Twitter | Itch.io
Censored: No
OS: Windows, Mac
Language: English
Voices: English
Genre: 2D Game, 2DCG, Male protagonist, Voiced, Fantasy, RPG, Combat, Big ass, Big tits, Incest, Milf, Spanking, Voyeurism, Cumplay, Facial, Anal sex, Tentacles, Female domination
Installation:
1. Extract to the desired location and run Game.exe
v0.03010
[General]
⦁ Chapter 3 added!
⦁ Fixed a bug that made regular attacks stronger over time.
⦁ Added an option to Lock FPS to 60. Some monitors were speeding up the timing for some minigames. That ought fix it! Under the OPTIONS menu.
⦁ Added Mastery Bar to old skills. The more you use skills the more they level up the more effective they are.
⦁ Current CG count is 176 (including variations)
⦁ New "Free Cum" mode. Use the mouse to freely finish scenes (implemented in newer scenes).
⦁ 9 new skills/spells to master.
⦁ Added multiple route scenes. You get more CGs if you get the answers correctly. You can still rewatch any result in the Memory Lane (replay mode), but you won't get the rewards (bonus points/unlocks) from the replays.
⦁ You can reduce your intimacy attributes with the girls.
⦁ Added a new section to the Love Store. You can now purchase items to recharge Training Capacity Points.
⦁ Pressing "S" to open the Mastery Menu also fixes many visual glitches that might happen. If the menus disappear, try pressing "S".
⦁ Retry battle function is known to glitch out some battles. I don't recommend using it in mid-cutscene battles.
⦁ Free Time-Switch item added to the Mastery Menu (after a certain quest). You can also Time-Switch in your bedroom at certain moments of the story.
[Love Love Mode]
⦁ New scenes with more actions available. (Old ones will be updated in the future).
⦁ Free Cum Mode for LLM and some scenes available (you click, you splash). Auto function also available.
⦁ New scenes for Valerye (10 actions), Veronica and Mariah.
[Chapter 3]
⦁ 2 new dungeons added and several new areas and secret rooms added.
⦁ 7 new quests added (2 main story, 5 side-quests).
⦁ 3 new bosses.
⦁ Plenty of new items added. (around 160 total)
⦁ 2 new crafting recipes for Emily (13 items added).
⦁ New store upgrade level adds grade 3 equipment.
⦁ 14 new scenes added.
⦁ 3 Love Love Mode scenes added.
⦁ 1 new party member/master.
⦁ Girls Intimacy cap: 15. The MC can reach level 2 of total intimacy.
⦁ MC apprentice attributes cap: 15.
[Known Issues]
⦁ Replay scenes don't have all the effects/voice clips from the original non-replay versions of them.
⦁ Pressing "S" or clicking on the Mastery Menu (top-right) will fix many visual related issues if you ran into them, try it out.