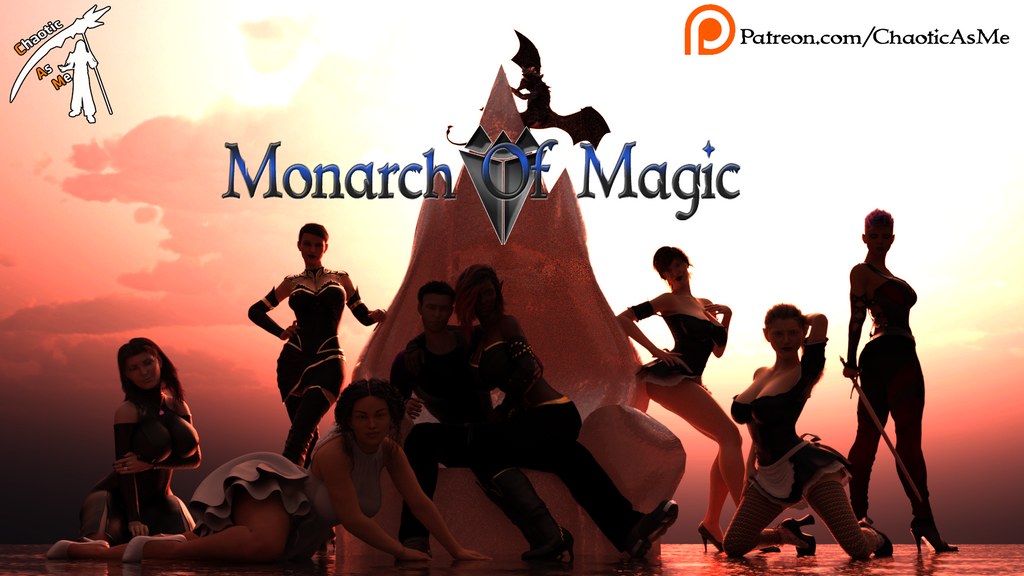 Monarch of Magic is an ongoing game about Lugo Striker who kills the demon king and finds a magic gem. that power lets him use it to mind control, enslave, and corrupt those around him, into his slaves and followers. As you play you will encounter powerful factions, and people who are looking to take the gem for themselves. Rise to power, to take over the kingdom and its people.
—
Developer: Chaotic AsMe – Patreon | Discord
Censored: No
OS: Windows, Mac, Linux
Language: English
Genre: 3DCG, Adventure, Animated, Male Protagonist, Incest, Milf, Corruption, Mind Control, Slave, Harem, Big Ass, Big tits, exhibitionism, Handjob, Male Domination, Oral sex, Titfuck, Voyeurism, Vaginal sex, group sex, Monster girl, fantasy BDSM, Pregnancy, RPG
v0.13
fixed bugs
Extended dragon eggs to the black market. Can now be bought if missed.
Modified all body armor to add agility to defense power, and further increase stats as characters level up.
Added options menu.
Added auto-save function.
Added auction house. Can be used to buy rare materials and dragon eggs.
Added item, armor, and weapon crafting.
Upgraded potions
Added dragon class change.
Added more shops.
Added crafting materials to the blacksmith shop.
Updated recall room.
Added to story
Mobs on river and island are powerful recommended gathering armor and supplies before going.