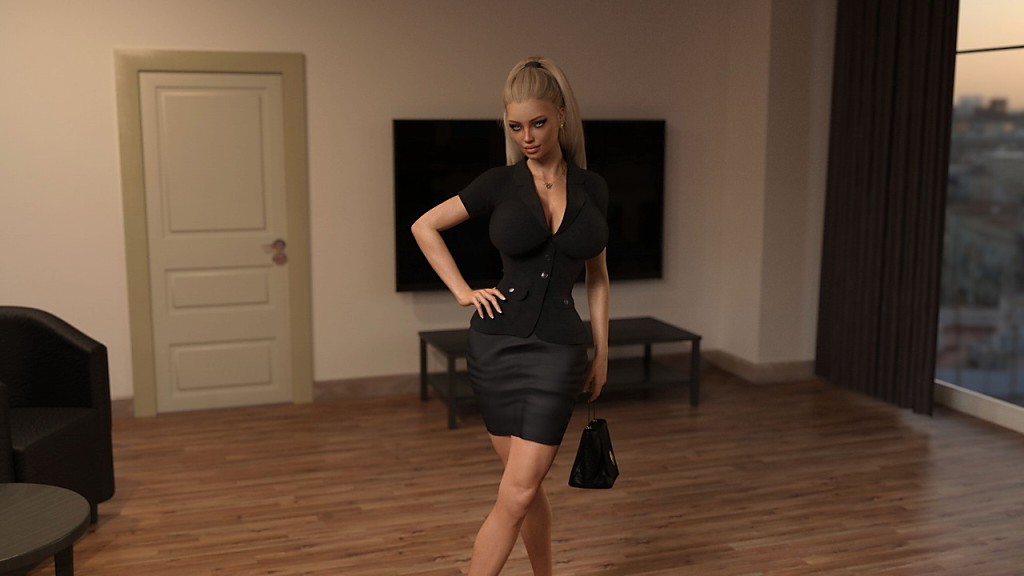 Finally came the day where our protagonist graduated from high-school. Now it's time for him to step into adulthood and go to college, and to do that he needs to move-in with his once fat and ugly bully of a cousin (whom he hadn't seen since his tender childhood) in the big city. It's the time to take the opportunity to plunge into student life full of drive and debauchery.​
Old Title: My Cute Cousin
Developer: Astaros3D Games – Discord | Instagram | Twitter | Patreon
Censorship: No
OS: Windows, Mac, Linux, Android
Language: English
Sequel: My Cute Roommate 2
Genre: 3DCG, Male Protagonist, Animated, RPG, Voyeurism, Big Tits, Muscular Girls, Masturbation, Wet Dream, Spanking
Installation:
1. Extract and run.
Screwdriver Location:
Talk to the shop keeper, get her fully naked and keep visiting until she mentions you should come by at night.
Visit her when the clock goes from 10pm to 11pm and the event will trigger.
Features:
Restores game back to My Cute Cousin including original splash-screen
2 bugfixes of the base game – one is that stupid floating tile image in kitchen after first meeting if you jerk off, don't remember the other
Should be completely compatible with future versions of game
Installation:
1- Extract the files from the archive
2- Copy-Pasta them in /game
3- Restart your game
This should rename the characters and fix the dialogue.
Note: This is fan-made so it might not work as intended.