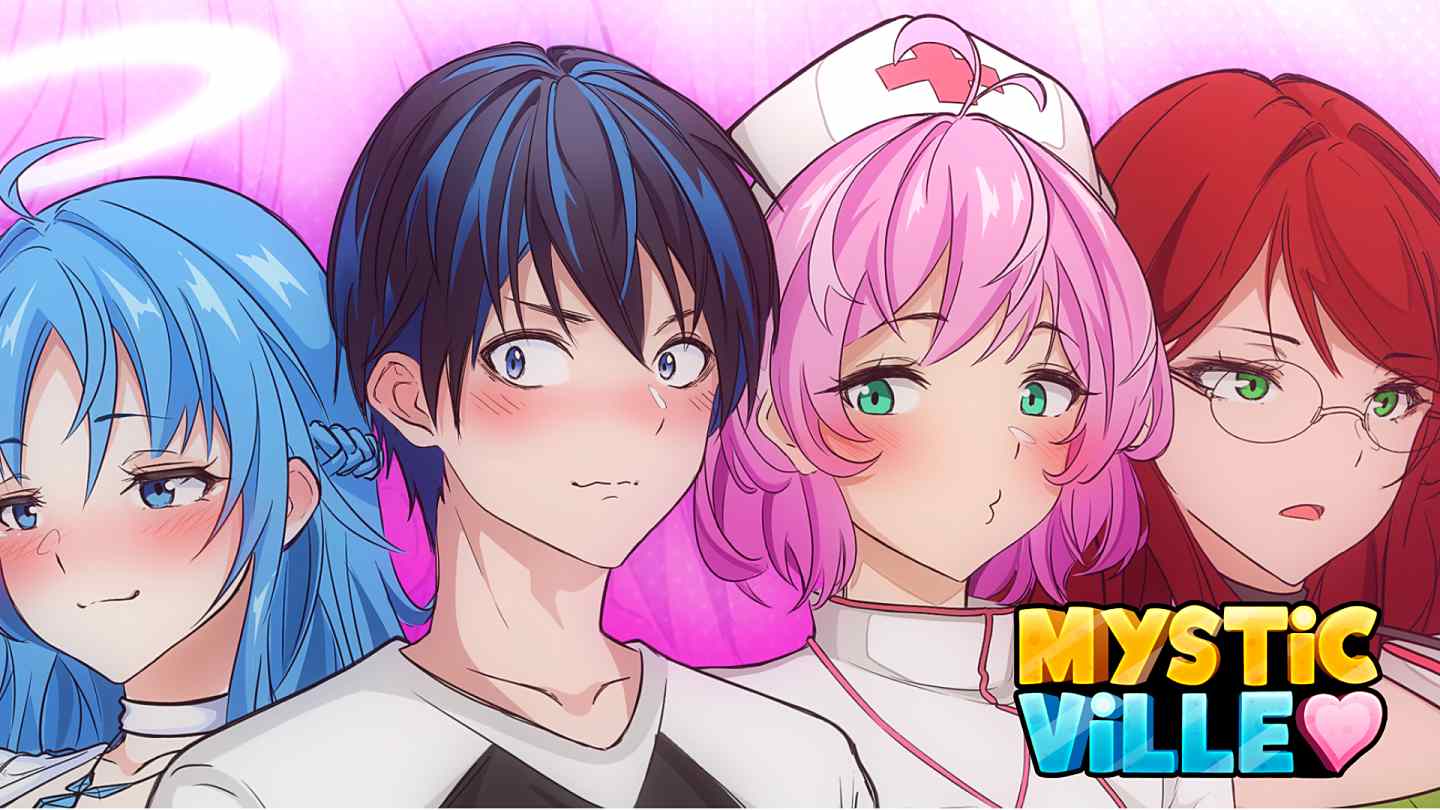 After your pitiful demise, you have been given a second chance to live again by a goofball called Misty.
But there's a catch! You can't live in a world where you've already died!
So you have to start fresh again in another world and obviously in another town!
Welcome to the town of Mystic Ville!
Meet strange new people and get to know them, maybe they're keeping some secrets that you might wanna find out!
Who knows? Maybe a vampire is in town? Wait a minute… how come you have Misty's magical power now?
She's not going to take this lightly… you know? With her power, your life now has never been easier than before.
—
Developer: PervyChoco – Patreon | Website | Itch.io
Censored: No
OS: Windows, Mac, Android, Linux
Language: English
Genre: 2dcg, 22d game, adventure, anime, big ass, big tits, blowjob, comedy, cosplay, cumshot, exhibitionism, facial, harem, hentai, interactive, magic, male protagonist, masturbation, milf, nsfw, nudity, paranormal, point & click, ren'py, romance, sexy girls, sleep sex, superpowers, supernatural, teasing, visual novel
Installation:
PC: Download & Extract
Android: Download and install APK.
Chapter 1
– Changed versioning from 0.6.1 to Chapter 1 (Otherwise would be 1.0.0)
– Includes the second half or continuation of the previous version.
– Current game length is around 1 hour.
– Changed the posing system so it's now more efficient and less time-consuming.
– Added 2 more characters. (Cynthia & Rachel)
– Added a teaser for the next chapter.
– Added a point-and-click system for navigation and spicing up gameplay.
– Added a total of 5 backgrounds with clickable areas.
– Added a bunch of music to accompany the game.
– Added 5 animated visual effects for spells and magic.
– Added 2 adult scenes.
– Changed how the character name looks.
– Fixed a blinking/flicker bug in the previous version.