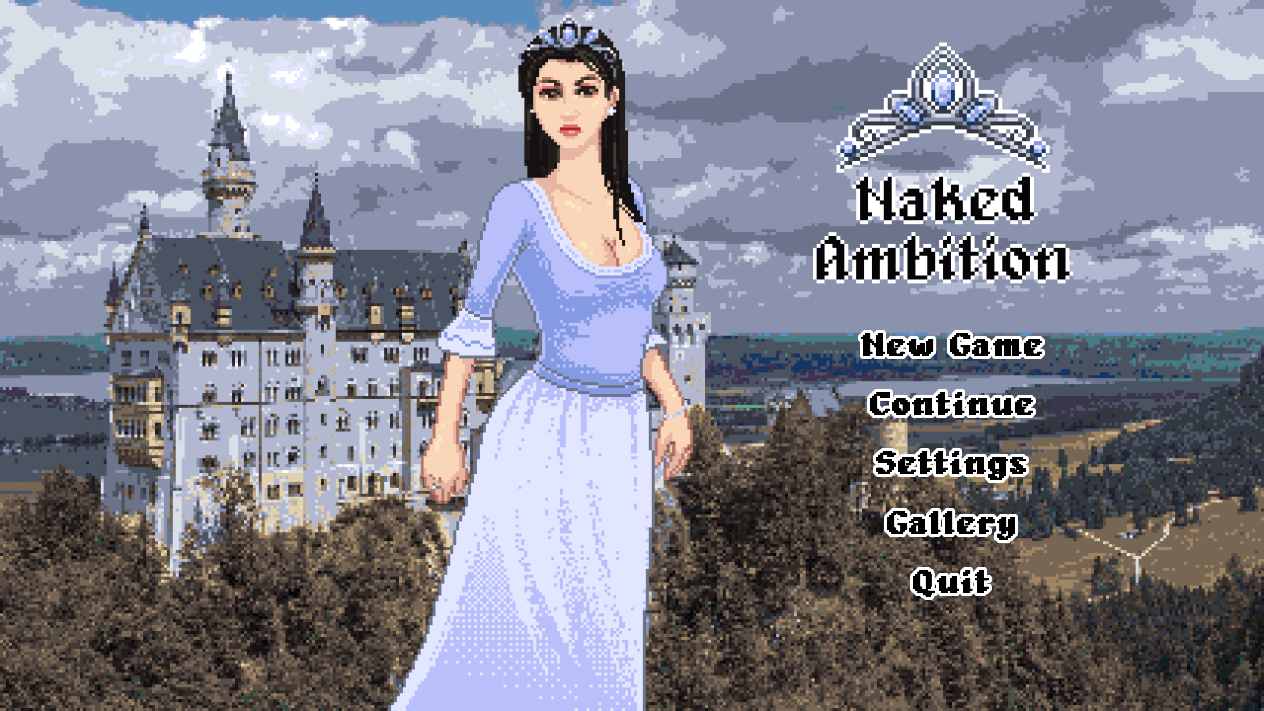 The king is dead leaving a power vacuum in the kingdom. Help guide the Princess on her quest to get herself upon the throne. You'll have to manage her classes and personality as she tries to gain support. But be careful, dangers are lurking everywhere and the Princess has a mind of her own.
Naked Ambition features a pixel art style inspired by mind 90's PC games as well as a unique semi-randomized gameplay style. What order events happen in and what decisions the Princess makes changes every game.
–
v0.81
Added the first 10 Spring random events.
Raised the initial amount of corruption needed to start the Vizier's events
Fixed an error with Amelia's 3rd meeting as a futa on her route where the sex scene would still play
Fixed the player lick futa art being half size
Fixed the scholar ball sex scene art being missing
Fixed the submissive versions of Evette's scenes in the Spring and Moon Festival ball's not trying correctly
Fixed the bar fingering scene replay throwing errors
Fixed the Princess giving Cecily a titjob trainer event still using a pink card check
Fixed the Spring2 and endgame crisis checkpoints not working
Fixed the Enrique and Isabella ball scenes having broken replays