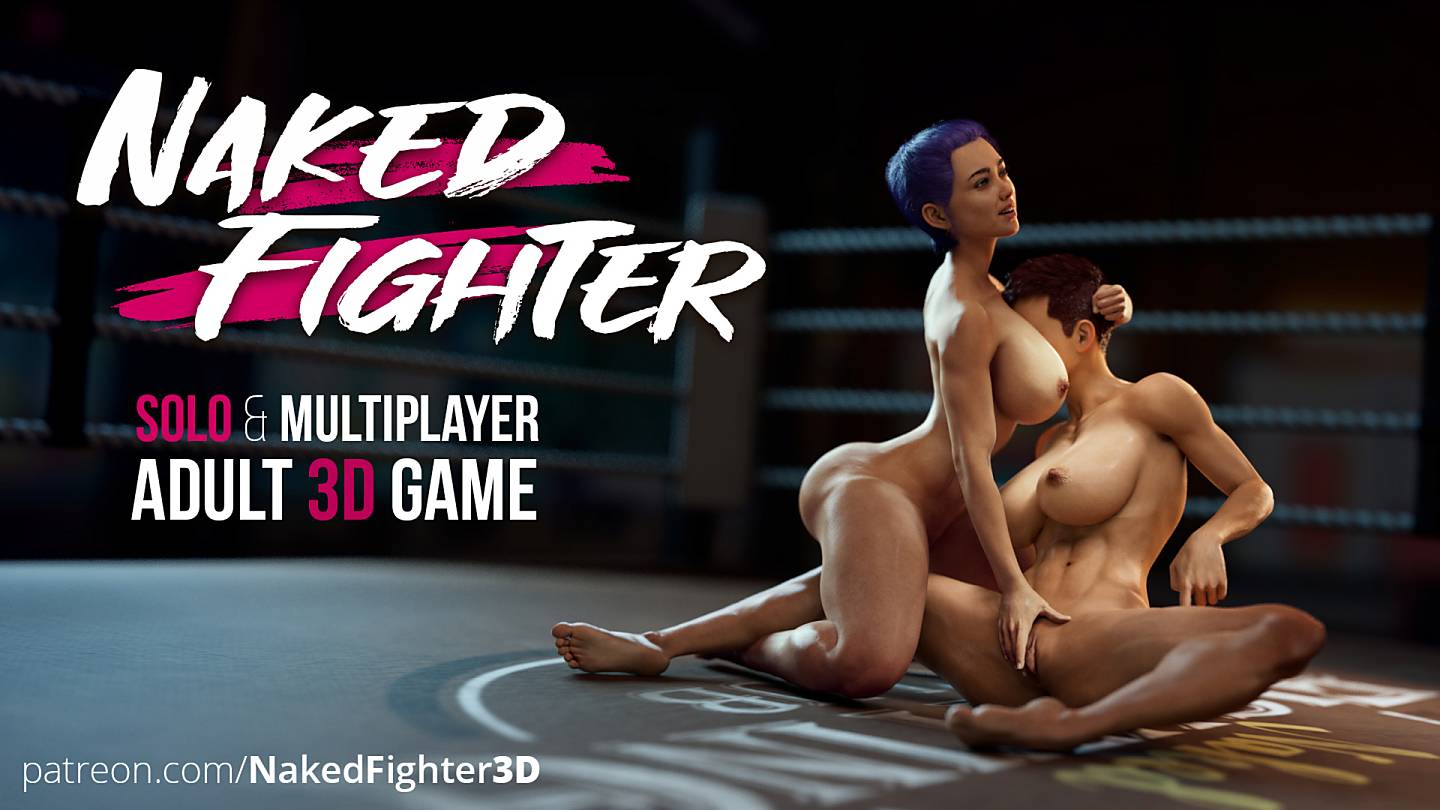 A unique adult competitive sex fighting game. It's not a classic fighter like Mortal Kombat, based on your reactions and insane button smashing. It's turn-based fighting where you rely on strategy and tactics.
Main features:
– Multiplayer Virtual Playground. A sandbox mode where you can chat with other players, run with WASD keys, and use submissions on other people.
– Highly customizable 3D characters. I assure you – it's the most versatile character editor you could find. You can make a sexy diva, hot MILF, or beef-muscle-killer machine;
– Multiplayer or single-mode. You can have fully personalized custom matches exactly as you want them to be. Totally on your own. Or you can challenge other players in the competitive, multiplayer mode.
– Tournaments. Fully customizable challenges for up to 64 characters. Create your own participants, generate opponents, define the match rules and locations, enjoy.
– Top-quality animation based on motion capturing, hand polishing, and real physics. This world deserves some properly bouncing breasts and swinging balls!
– Dozens of skill combinations and fetishes. Including groin kicks, face sitting, foot fetish, humiliation, belly punching, forced sexual stimulation, femdom, maledom, sensual play, etc. It's a naked brawl, so you never know where lies the border between pain and pleasure.
– Different competition styles. From a regular boxing match or MMA brawl to submission wrestling and sensual erotic play. No matter if you rely on your strength and kicking technics or you're the master of seduction and sexual domination – you could use your skills to win!
– LGBTQ friendly. Are you into lesbian catfights or strictly gay fights? That's a game for you. M vs M, F vs F, M vs F any combination is possible. Of course, you can limit any of the game content to fit your needs.
—
Developer: Sam3DX – Patreon | Website | Twitter
Censorship: No
OS: Windows
Language: English
Genre: 3dcg, Anal, Animated, Ballbusting, Bdsm, Big ass, Big tits, Character Creation, Combat, Domination, FemDom, Fetish-Rich, Foot Fetish, Gay, Interracial, Lesbian, Sports, Third Person View, Turn-Based, Voiced, Sound, Hard Sex, Ryona
v2022.12
FUTA/TransFem characters
Multiplayer or Solo experience – play alone or have a sex-fight with other players.
Virtual Playground. A sandbox mode where you can chat with other players, roleplay, run with WASD keys and use submissions on other people.
Advanced tournament creation. Up to 64 unique characters in a battle you design;
The most advanced character creator among adult games. With tons of wardrobe items including dresses, casual outfits, sexy costumes, and martial arts gear.
Huge moves&animation library. Hundreds of handcrafted & motion-captured animations with sex submissions, humiliation holds, wrestling abilities, etc
Character Stats/Ability customization.  Advanced RPG-style system to build a unique fighter.