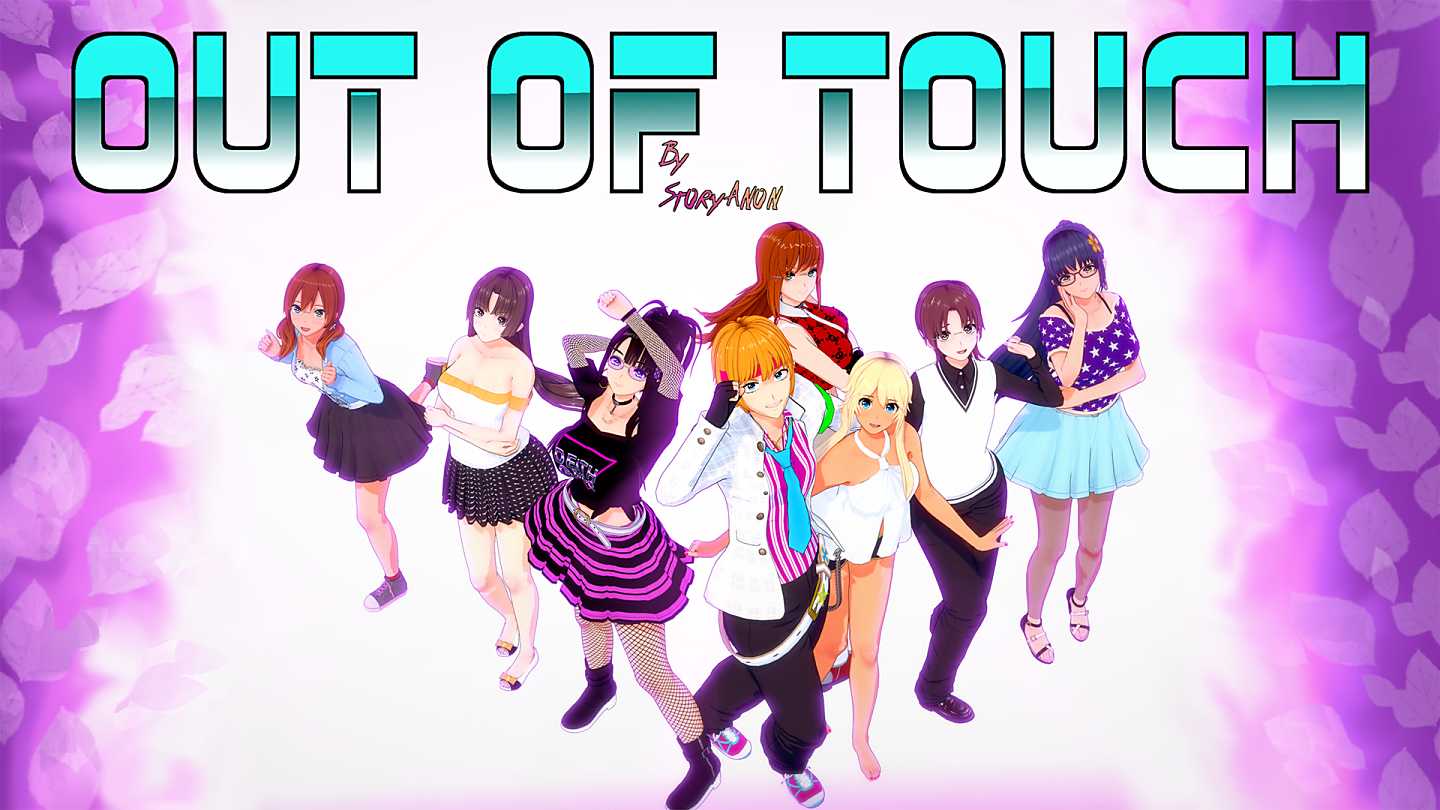 Out of Touch is a psychedelic melodramatic comedy about a group of childhood friends as they grow up, grow apart, and reconnect…before everything really goes off the deep end! Taking inspiration from psychedelic thrillers, Out of Touch is an extremely odd journey through several genres from teenage romance to existential horror.
After being sent away by his mother due to a terrible misunderstanding involving his closest friend, our protagonist CJ returns years later for the last two semesters of high school completely changed in both body and spirit.
Wielding a newfound power and determined to rekindle his old relationships, can CJ convince his friends he's the same person they used to know? Can he avoid ruining absolutely everything like the doofus he is?
-|
v1.55.6
Hotfix for a script error in the beginning of Ch24.
v1.55
-Chapter 24 is out!
-688 new renders!
-Expanded lewd scenes and new renders for Chapters 15 and 18 too!
-A shitton of typos have been fixed!
-Patreon and Discord have been integrated into the game, we're now shilling at rates never before seen!
-We moved all file and asset handling to a static class to make distinguishing on Android easier in the future. This changes literally nothing for you, but hey Android's coming! Yay back end!