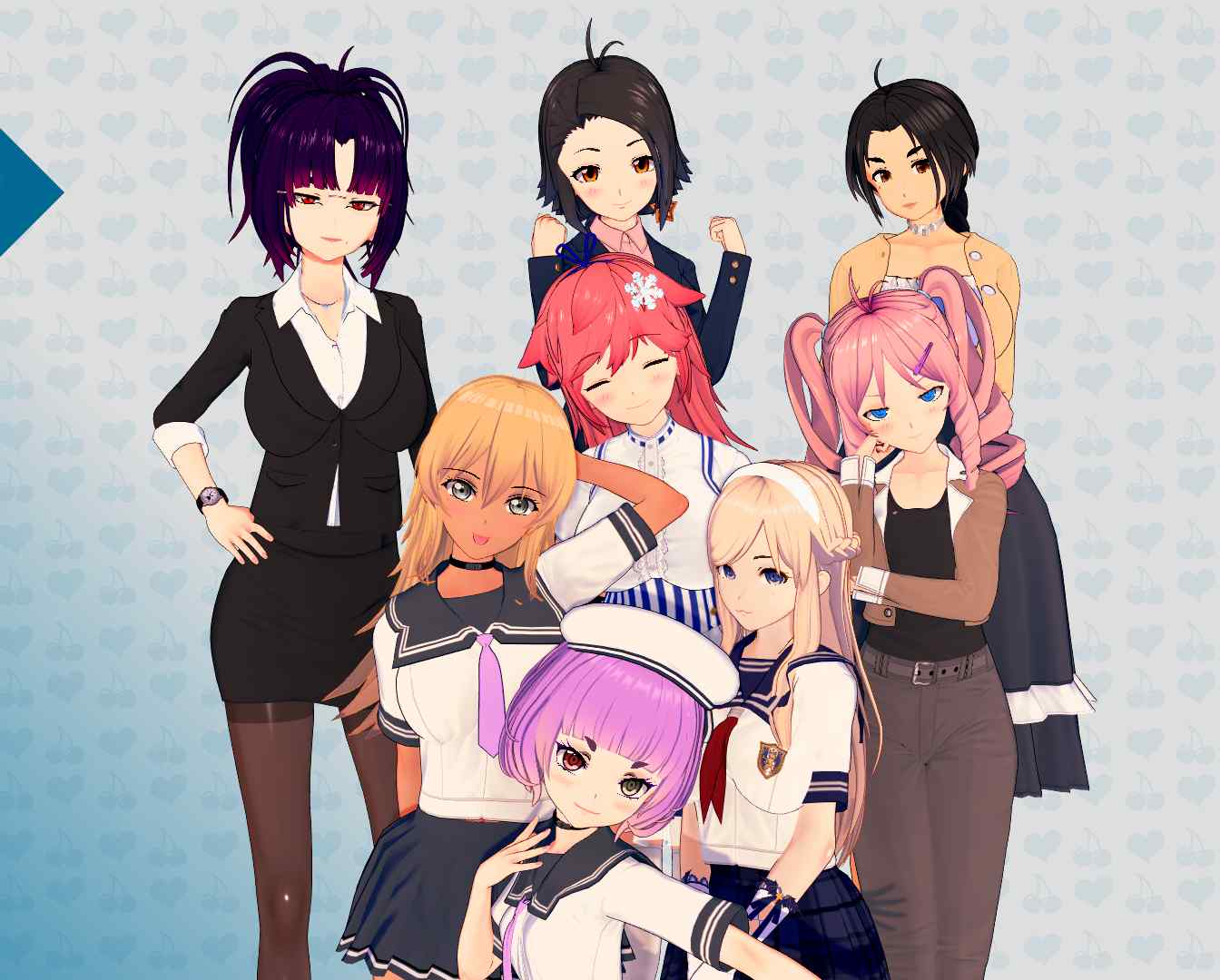 You're the main character of Passion City. You've just graduated from the top of the Hokkaido University and got to start working as an intern in one of the top companies in Japan!
You sign the papers and you're ready to go!
You've been positioned in Jōnetsu, a moderately big city with many places to go and visit. As soon as you arrive you meet the foster family that you'll be staying with, and later another intern in your company! Start small and grow within the company meeting new people all over the city, build friendships and relationships with many girls in the city.​
Developer: Chrys
Censored: No
OS: Windows, Mac, Android
Language: English
Genre: 3DCG, Male protagonist, Stealth Sex, Tsundere, Creampie, Milf, Masturbation, Oral sex, Titfuck, Footjob, Ahegao, Animated, School setting, Vaginal sex, Voyeurism, Exhibitionism, Mobile game
Installation:
1. Extract and run.
Beta 1.5.1
Fixed Miyo disappearing before her intro finished.
Fixed Miyo not showing up anywhere at night.
Massive performance improvements to Sex Scenes with Miyo.
Beta 1.5
– New CG Gallery! (Accessed via PC)
– You can buy a new House when you're the president of the company! (Visit the Real State Agent in the suburbs!)
– New House Are Fully modelled and Miyo wanders around!
– Miyo is Fully Interactable (Yet Incomplete!!)
– There is now a Casino that you can access to get Miyo, a Slave for your new House! And get in gambling for lootboxes that give you out the CG!
– Fixed the Strip Club not playing the videos.
– Azusa has a new Part of her story, the trip to the Onsen!
(23 New Scenes, 5 of them are Animated!)
– Miyo can be asked for sex whenever her affection is above 25% (Her interactions are a bit bare bones but we want to fully expand this in the future! To have a fully fledge tiny slave trainer!)
[Miyo has 37 scenes! 24 are H Animations!]
– She has 45 Sprites in house! (Although she can't change clothes yet they are ready to be added!)