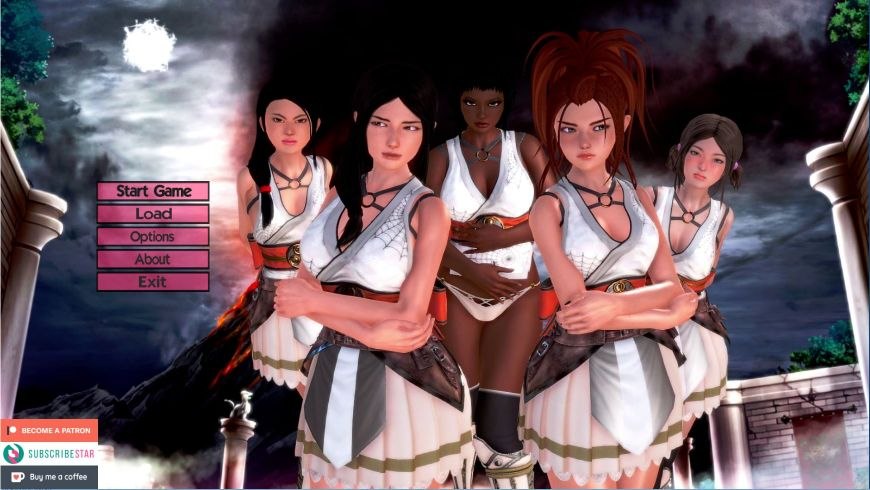 Polarity is a choice-driven suspense/mystery/romance game with fully animated sexual content. The choices you make matter. They shape the story and the morality of the player character. There are no limits to who you can romance. Every female in the game is a potential relationship option. You are an attractive, middle-aged professional fighter who retired and is starting over: a new life in a new city. You're thrust into a world of sex, violence, drugs, hot moms, teens, and romance; something your previous life allowed little time for. Explore intimate (or sexual) relationships with two mothers and their teenage daughters. Remain faithful or sneak around behind their backs and play with every gal you can get your hands on. But be careful… there are some rather big and potentially upsetting surprises awaiting you…
Future kinks the game explores include: Harem, Incest, Foot Fetish, Forced Sex, Sadism, Voyeurism, Threesome, Twins, and more! Polarity is a game with a heavy emphasis on morality. With a new life comes new responsibilities. Every decision you make will have a big impact. What kind of person do you want to be? That's entirely up to you… but be warned: every action will have consequences. Run your dojo, balance multiple relationships, live a life of leisure while exploring the big city… and the various women who inhabit it.
–
Developer: Eternity Games – Patreon | SubscribeStar | Discord | Website | Buy Me a Coffee
Censored: No
OS: Windows, Mac, Android
Language: English
Genre: 3DCG, Animated, Male protagonist, MILF, Harem, Corruption, Oral sex, Vaginal sex, Romance, Pregnancy, Urination, Virgin, Masturbation, Male domination, Creampie, Ahegao, Voyeurism, Mobile game
Installation:
Extract and run.
v0.4.3
• Some minor changes, tweaks, bugfixes
v0.4
• The full fourth chapter
• Over 1,100 new images
• 24 lewd animations
• +1hr. core gameplay
• +4,500 code blocks
• New audio track
Content Changed
Adds "Taboo Edition" content to the game.
Patch Instructions
1. Extract contents of zip file.
2. Place patch.rpy into 'game' folder, located inside the 'Polarity' folder.
3. If prompted to replace, select 'Yes.'
4. Play the game.