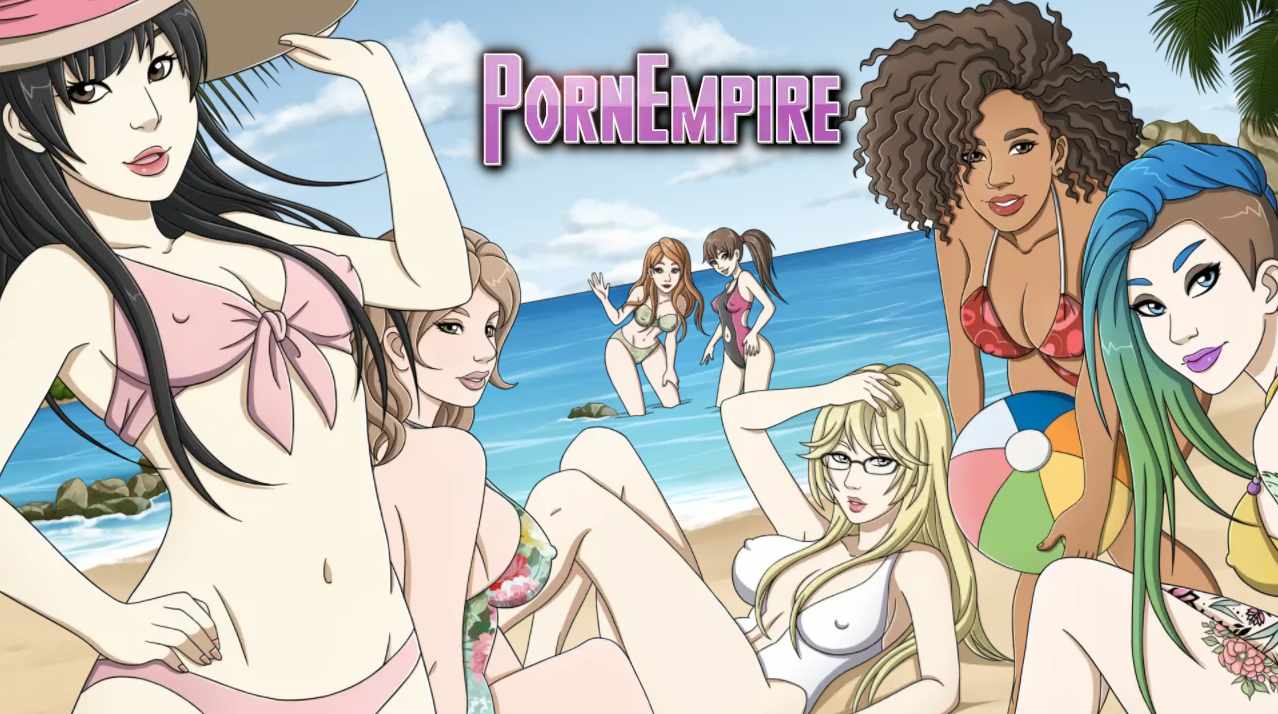 Porn Empire is a simulation/management with light RPG elements where you play as an amateur porn producer. Start small, shoot amateur porn and as you progress, you earn more money, buy better equipment, shoot with better girls and expand your empire.​
Developer: PEdev – Patreon | Blog | Discord
Censorship: No
OS: Windows 64-bit, Mac, Linux, Android
Language: English
Genre: Simulation, Management, 2DCG, Anal Sex, Animated, Character Creation, Footjob, Male Protagonist, Mobile Game, Oral Sex, Titfuck, Vaginal Sex
Installation:
1- Extract to desired location.
2- Click on "pornempire" to start playing.
v0.82d
Bugfixes
v0.82
Male & Female haircuts
Outfits
New backgrounds
Uncut dicks
Saggy tits
Some UI rework.
Rebalance of the game progression. Quite a bit of work put into this to make things a bit easier to start. Work contracts, various bonuses, number tweaking…
Populate other side of the map with random characters.
Underwear category when changing outfits.
Party options – Ability to invite experienced or fresh models.
Ability to add a starting girl when starting a new game.
Get cured of STD in hospital instantly for $4k.
NPC job likeness better correlates with their jobs.
Heights and Weights.
Changed Vivian Lee(Carwash) story. Property is free and you don't need to have a car anymore making it a good early option to level up depravity of models.
Models assigned to carwash, photo studio and strip club will progress with retirement slower do to having steady source of income.
Stage/Porn names.
Filter by website on Scenes tab.
Petite and BBW tags are now always available, although the sprites will only change if you enable it at the start.
Can export a character file during sexscene.
Model fame will not drop below 25,50 or 75 after those numbers are reached.
Auto casting newcomers will depend on your PA and model level.
Adjust model pay calculations so it depends more on their fame.
Adjust work contracts so lower difficulty ones are created at the start.
Airport will always generate international npcs overriding the spawn settings.
Surgeries give onyl 1 permanent beauty increase.
Temporary beauty bonuses in Beauty Center were buffed. Also added options for Spa treatments and massage, giving model happiness boosts and prolonging the retirement.
Ability to turn off beauty marks in main menu options
Few new traits and rebalanced others. Added Charisma bonus to some.
STD chance rate at the start is lower
You can convert a model to a staff member if your relationship is high enough.
You can set in human resources PA options to only autocast models below certain level
Photo studio passively increase model's fame, number of fans and company reputation. Numbers depend on models level.
Photo studio tab .
You don't need money to hire a staff member from job center anymore, but you will have to pay a termination fee if you want to fire them before the months end.
PA policy bonuses now depend on the skill level of you PAs.
Depravity is bound and cannot rise above certain point when model is assigned to photostudio, carwash, etc.
After 30 days of untreated STDs will result in 30 days time off.
Fame will drop at slower rate and come into play later.
Offering drugs cost some reputation. Less likely she's gonna take them, more reputation it will cost you.
Difficulty settings in main menu options – Will affect scene revenue only.