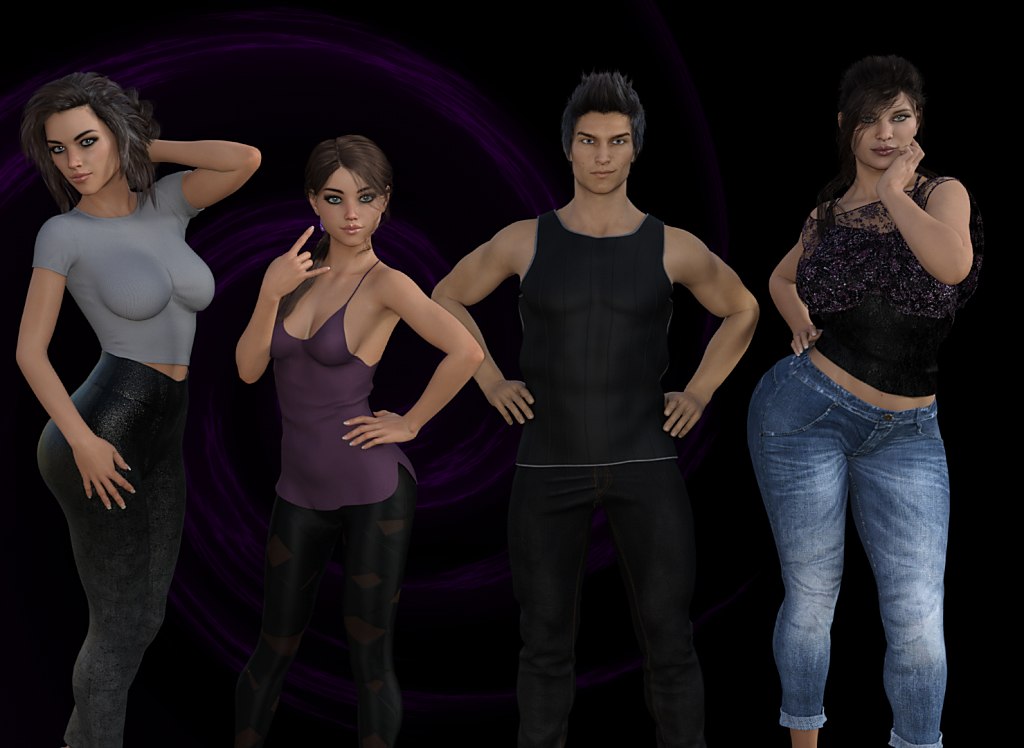 You are a student who, upon making a deal with 2 out of 7 demon lords of sin, has the power to interact with people's subconscious selves, also known as shadows. In this game, you will have to manage your money in order to spend time with you targets and gain relationship points. When you have accumulated enough points, you will be able to interact with their shadow and subconsciously change your target. This is the story of how you became a god.​
Developer/Publisher
: 
Bad Seed Studios
Censorship
: None
OS
: Windows, Android
Language
: English
Genre
: 3dcg, big ass, big tits, handjob, incest, male protagonist, milf
Installation:
1- Extract to desired location.
2- Click on "PowerofSuggestion.exe" to start playing.
Incest Patch:
In order to patch Power of Suggestion, all you have to do is create a file called patch.txt OR patch.rpy in the game directory.
For Windows, simply go to the game directory, right click on a blank space, select new, select text file. Name the file patch.
The patch file does not need anything to be written inside. It simply needs to exist in the game directory. ENJOY!
v0.0.4
-Emma new corruption level available
-Emma bathroom available
-Emma bathroom scene available
-New laptop icons
-Added stats button to laptop, allowing players to better track their progress and letting them know what content is available
-Added new mechanic (MC gaming skill)
-Added new research for Alex
-Added new hangout spot. Hint:Unlocked by corrupting girls and talking to Alex
-Added Ashley first corruption level
-Rewrite of certain elements within intro; Story adjustment
-History of the Power of Suggestion universe available via cat
-Updated pictures of scenes on laptop
-Lowered amount of money made from coffee shop by 25$, but reduced the number of days needed to get a promotion from 5 and 10 to 3 and 6
-New job available upon unlocking movie theater which gives MC more money