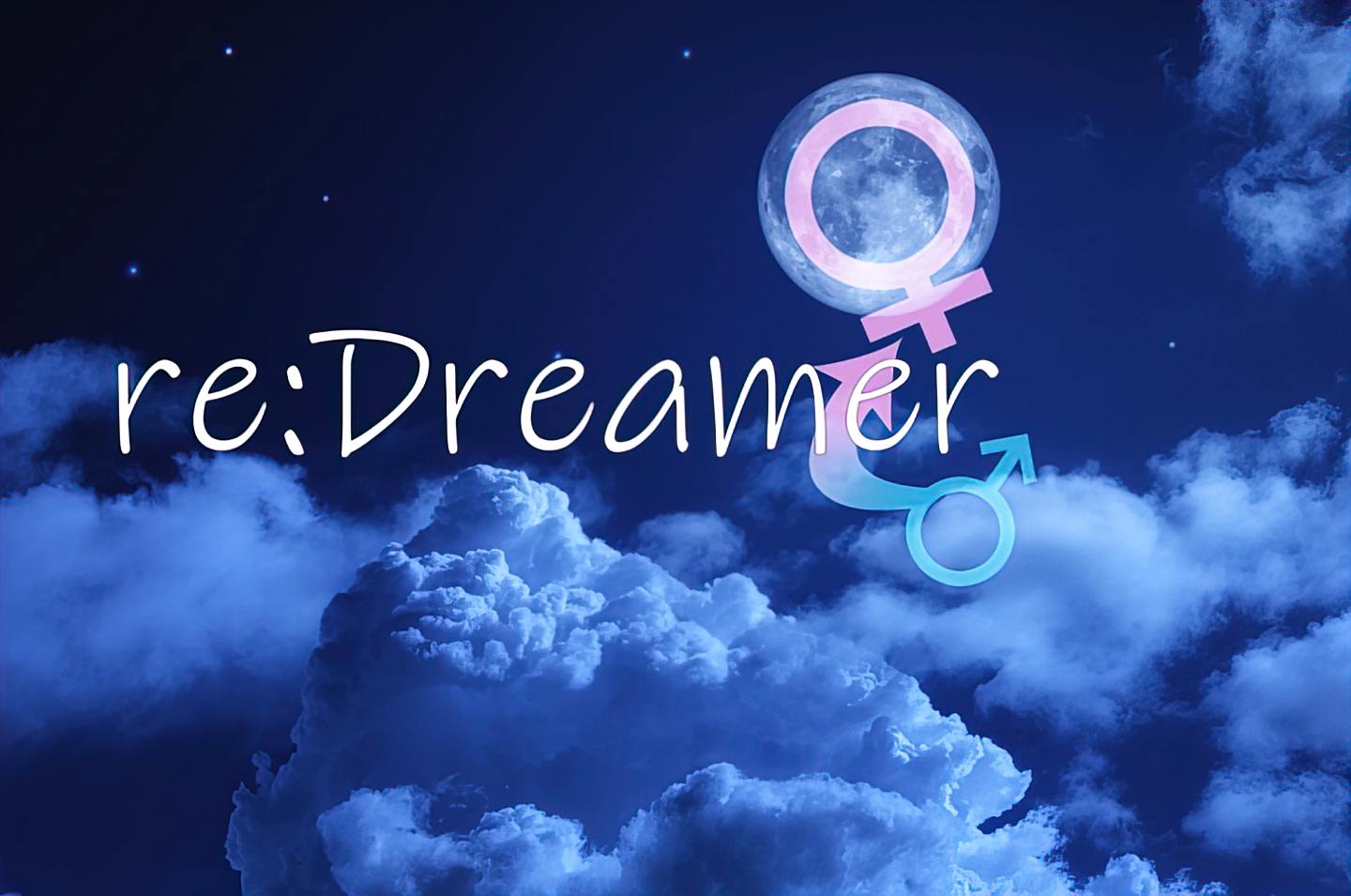 Zach, a broke college freshman and chronic underachiever who's been coasting through life without a purpose, just found a curious phone game called re:/Dreamer. This incredible phone app has world-bending powers, and he accidentally turned himself into a sexy and voluptuous young woman before he even finished the tutorial. Even worse, unless he wins this perverted game, he'll never be able to change back!
With an impish and unreliable in-game A.I. as their only lead on how to change back and the ability to get help from a single friend he's allowed to invite, will Zach be able to win this predatory game without giving up the things that make him a man in the process, or will he lose and remain stuck as a woman?​
–
Developer: Dream Team Studio – Patreon | Discord
Censored: Yes (Mosaic)
OS: Windows, Mac, Android
Language: English
Genre: Gender Bender, 2DCG, Male Protagonist, Female Protagonist, Mobile Game, Text Based, Censored, Big Tits, Creampie, Groping, Handjob, Lesbian, Masturbation, Oral Sex, Teasing, Transformation, Vaginal Sex, Virgin, School Setting
Installation:
1. Extract and run.
v0.10.5
A sizable new Texas BBQ lunch date scene with Britney! This ended up being a lot longer than I expected at just under 6,500 words of dialogue, which should translate to about 26 minutes of reading. Unlike a number of the previous updates, this one focuses on the basics: a straightforward story with little in the way of major C.H.E.A.T.S variants. I also had an incredible amount of fun writing Britney being a prideful goofball, and I think that shows up well in the writing.
Fixed the Keisuke sprites breaking with sweat drops in his side-profile "D" pose.
Fixed Britney tauntingly calling Zach "Zach" when it should have been "Zoey" in a few places.
Fixed the patron passwords system being a little finicky with loading older saves or inputting a password on a save that lacked it.