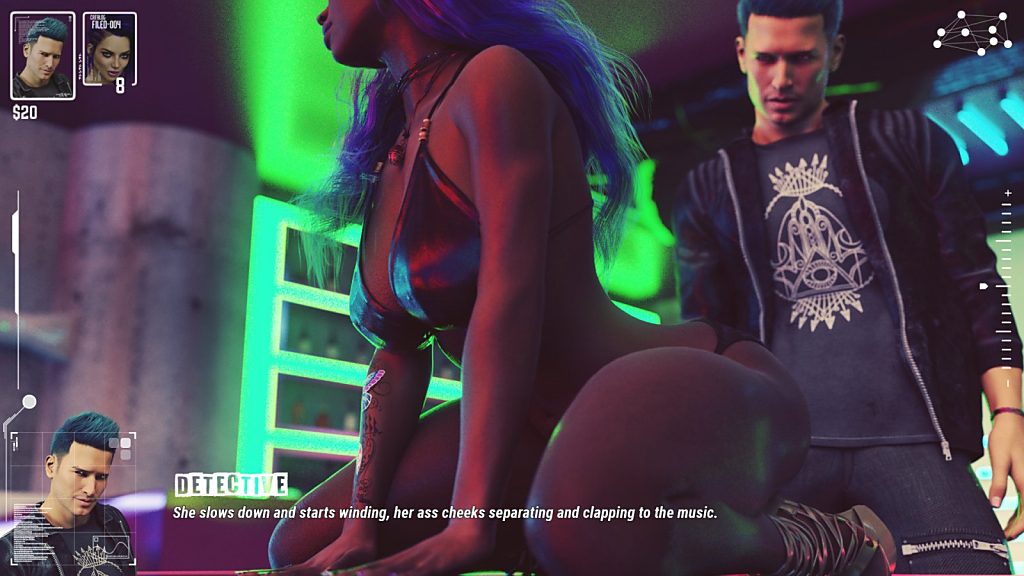 Detective Rodolfo Starkiller has blood on his hands. After failing to stop the third in a string of murdered engineers, he's assigned to go undercover in the most dangerous district in Hypnos Central.
There, he uncovers a connection between the terrorist organization Red Hammer and Equinox Corporation's growing list of murdered former employees. Through a series of sexcapades and old-fashioned investigations, Detective Starkiller finds himself torn between the rebellion and The Intergalactic League.
The year is 3063 R.E. After globe-wide civil wars cumulated in World War IV, most of Earth's population is relegated to the stars. Years passed, and humanity returned to a barren world. During the 3042 MarsEx Voyage to transport deported Martian miners back to Earth, an explosion ripped the moon into three planetoids: Thea, Selene, and Trinity. In Trinity's core, scientists discovered the lonsdaleit stone, tougher than diamond and able to fuel the world. In the present, this precious stone is hoarded in the enclaves of Earth's elite, the masses ruled by the Intergalactic League.
The wealthiest of these enclaves is Hypnos Central, home to the Intergalactic League's headquarters, and the monopoly controlling the lonsdaleit trade – Equinox Corporation. Split into the Nova Districts – Triton, Janus, and Nova – the poor struggle for daily rations and rebellion is growing.
Developer/Publisher
: 
Neo X City
Censorship
: None
OS
: Windows, Mac
Language
: English
Genre
: MMF, FF, MF, BJ, FJ, HJ, Anal, Group Sex, BDSM, Striptease, Cyberpunk, Male Protagonist
Installation:
1- Extract to desired location.
2- Click on "Neo X City_REVOLT.exe" to start playing.