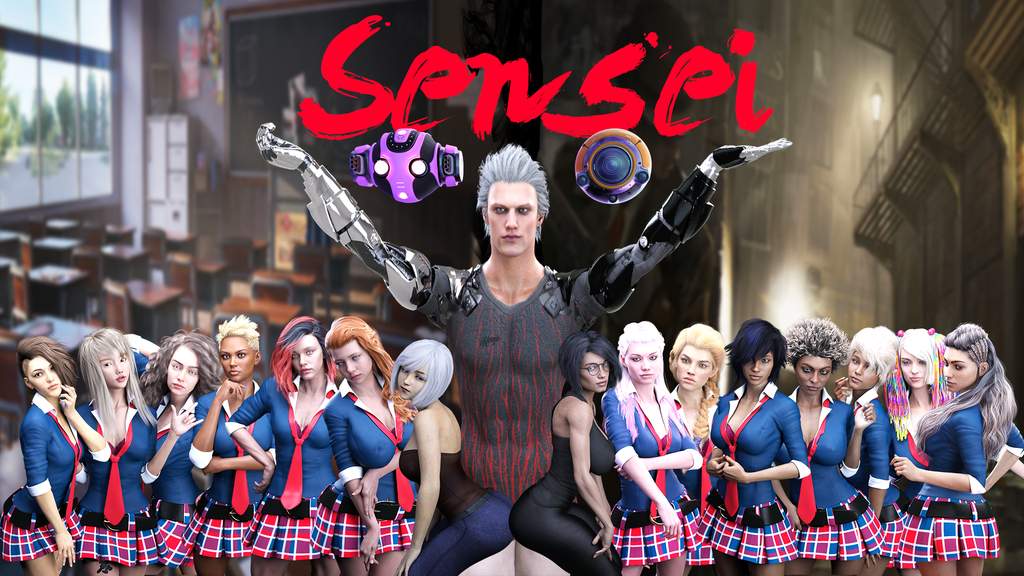 You play as Richard (or yourself. The name can be changed).
The game begins with a confusing moment. Richard has locked himself in the lab and is preparing to die. He understands that he cannot stand against this "enemy".
Before he dies, he decides to remember his story. Remember the decisions that brought him to this place. And also think about what would have happened if he had made other decisions in his time.
In the game you have to go through the path of Richard. Become a husband, teacher, coach, massage therapist, detective, secret agent, porn director and much more.
Each of your choices will affect the story (to a greater or lesser extent). This story depends on you, perhaps you will go through the story in a different way, and Richard will remain alive. And perhaps you will go the way of Richard, "stepping on the same rake".
It all depends on you.
P.S. I plan to make a story with a huge number of consequences that will affect the story itself, as well as the ending of the game.
—
Developer: GelonG – Patreon | Twitter | Discord | Itch.io
Censored: No
OS: Windows, Mac, Linux, Android
Language: English
Genre: 3D, animated, big ass, big tits, cheating, creampie, humor, male protagonist, musturbation, milf, oral sex, pov, Impregnation, vaginal sex, school setting, sci-fi, corruption, teasing
v0.0.2
Added the first part of 2 (of the first day)
In this part, the main plot focuses on Evelyn, Cassidy, and Amy.
Added new images (243 images for the basic version and 304 images for the premium version).
Added about 12,000 new words.
Added new variations-ranging from clothing, ending with the consequences of the completion of events (that is, the characters (in this case, it is Amy) will react differently to your actions, depending on your choices.)
Added the attitude of the characters to you. (you can see in the guide which dialog choices affect what).
Added a guide..)
Added the ability to change the name. If you change the main name to your own, it will be displayed not only in the name above the text, but also directly in the text.
And most importantly-the English text has been corrected (I hope now your eyes will not leak out when reading my work) .)))