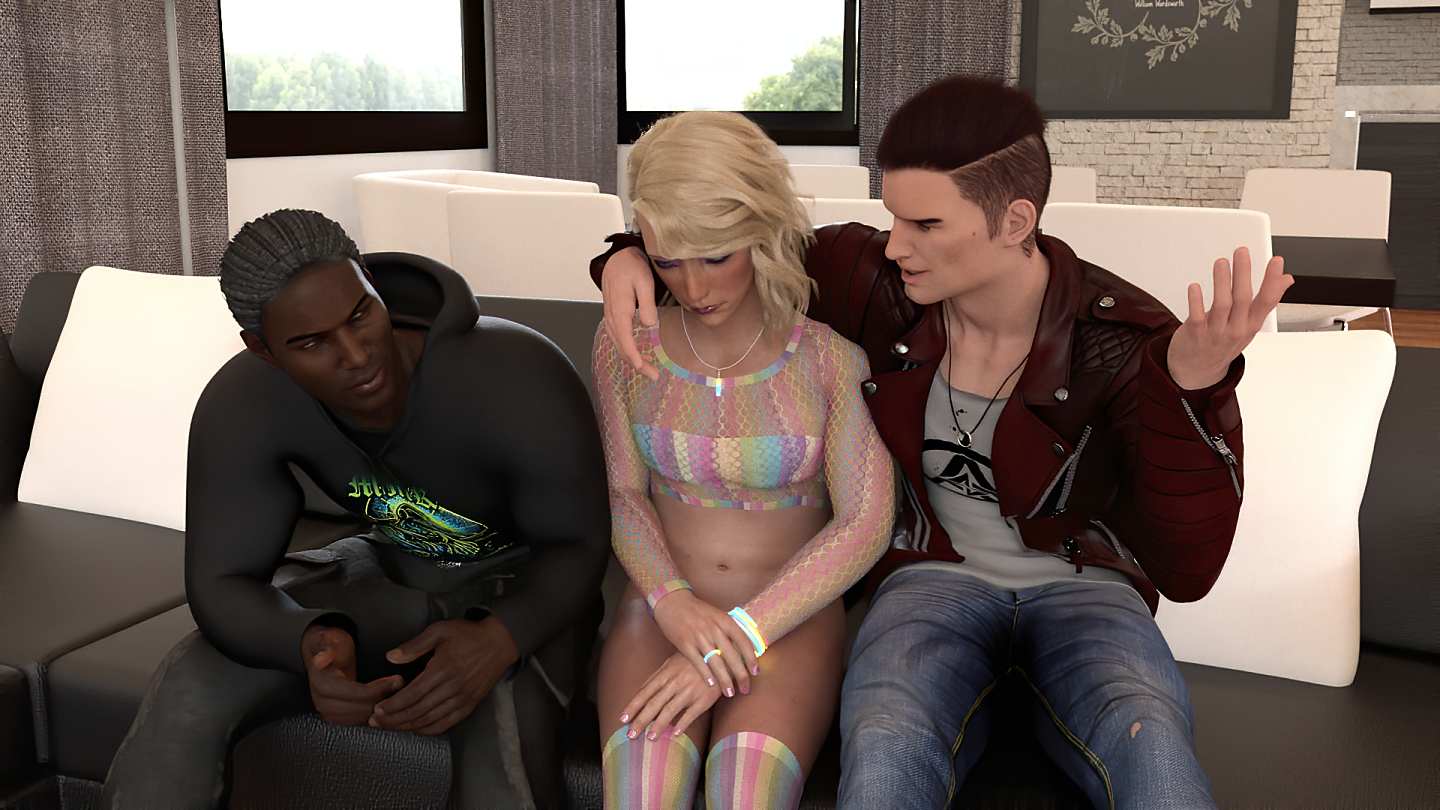 This is Shattered — an erotic visual novel with rendered 2D graphics, where you play as Blake Blinn, an unlucky guy who had to grow up in slums, but didn't really find his way into thug's life, and due to a series of misfortunes ended up being a maid (yes, a maid) in a rich family's house. And you decide how he's gonna deal with this situation.
The game mainly centers around your cruel and sadistic boss (or rather owner) Melinda; her naughty and enthusiastic daughter Rebecca; her business partner Samuel, a dominant and imposing person; and her friendly and lighthearted assistant Liam. And many others! In this house you'll never be alone. For better or for worse.
While the feminisation aspect of the game is unavoidable, Blake's relationships and potential fetishes can be chosen, and include both sexes, so if you're not into M\M stuff, don't be scared: there's plenty of femdom for you. As well as many other things like BDSM, petplay, netorare, bimbofication — all optional of course.
–
v0.11
It features ~440 new renders, 198 new sprites, about 190000 words, and thirteen days total for the story. It appears to be smaller than v0.10, but that's because we're finally kicking it in with the different paths. Almost every scene in v0.11 has an alternative: whether chosen, split between bimbo/non-bimbo variations, depending on your route, etc.