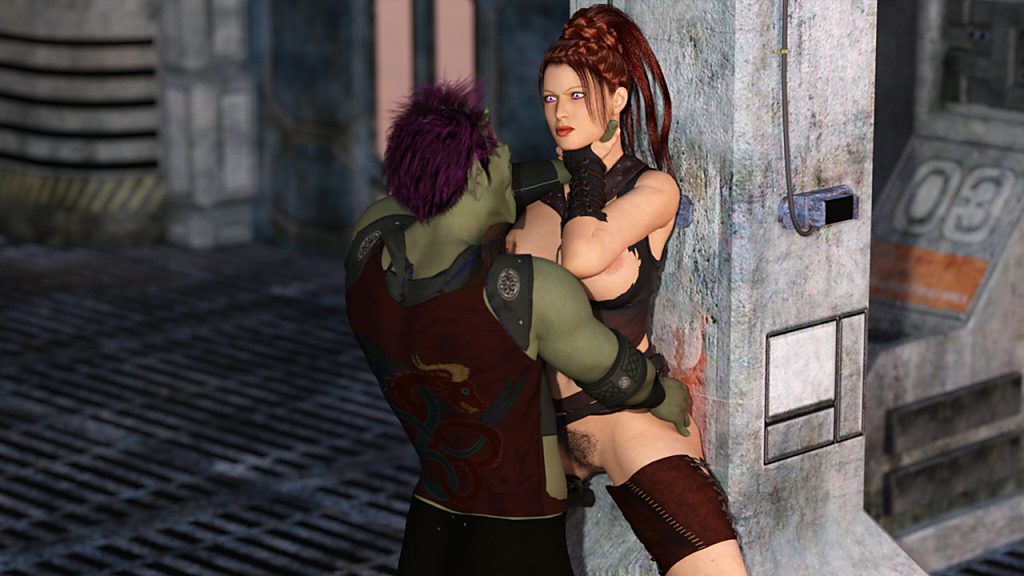 In Sheroni Girls you get to play Lucy, a 18 years old human-hybrid, who is just about to finish her training. She has it especially hard because she is half human and can't transform like all the other Sheroni girls but this doesn't stop her to work as hard or even harder as everyone else to become a worthwile protector. On the other hand she is still a virgin and a prude and others might take advantage of her.
Who are the Sheronis?
Sheronis originally were inhabitants of the planet Sheron with a population count of 12,8 billion. In terms of physically strength they are as strong as humans, at least in their base form. In terms of appearance they can't be distinguished from humans. Female Sheronis have a way to increase their strength and speed through a transformation. Male Sheronis however lack this transformation but they make it up with an above average intelligence.
However, after a 3 years long planetary war against the Everáks, their population count went drastically down and their planet got uninhabitable. The few that survived fled to planet earth.
That was 40 years ago and they are now living peacefully on earth. But they know that the Everáks are still out there and that it's only a matter of time until their power craving race finds out about earth. Since they don't want that their history repeats itself they formed something called the Protectors. Once a female Sheroni reaches the age of 16 she undergoes a training and gets prepared for the worst case scenarios.
–
Developer: Draga – Blog | Patreon
Censorship: No
OS: Windows
Language: English
Genre: Straight, lesbian, threesomes, domination, submission, impregnation, corruption, bondage, transformation, mind control, Virgin, Female Protagonist
Installation:
1- Extract to desired location.
2- Click on "Game.exe" to start playing.
v0.10a
-Fixed a loop bug at the Pink Galore store
-Text revisions
-Minor changes and fixes