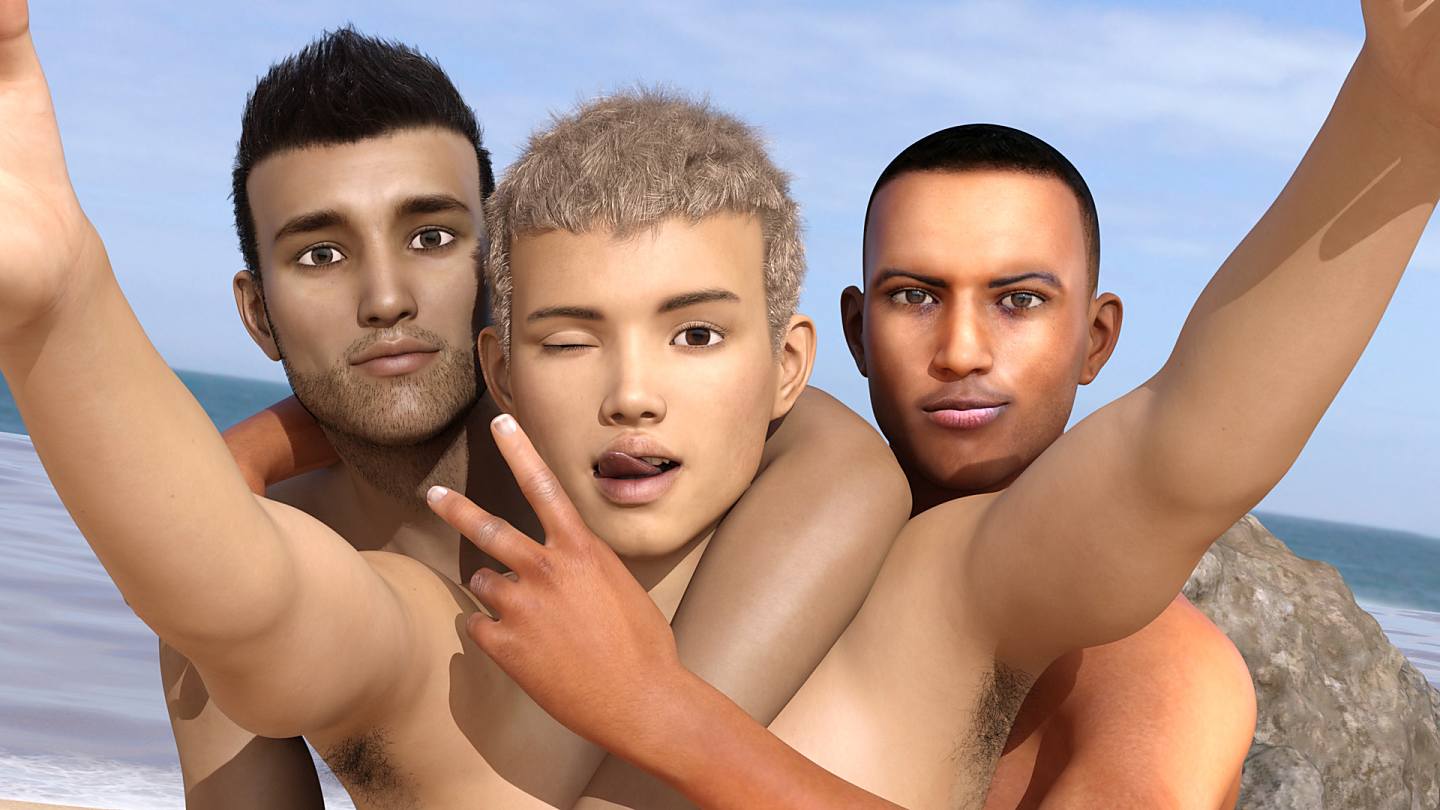 Straight!? is a work in progress dating sim/visual novel that specifically focuses on M4M and gay content. The story follows the main character, Zack, from his first day of college after meeting his new roommate, Braden.
In contrast to other games, this game relies heavily on dialogue and character development to tell the story. Frequent conversations and banter will give insight to the two main characters and move the story of their relationship forward.
While there is sexual content, the story builds first–capitalizing on the teasing factor as we struggle along with the main character. Updates generally move the story forward, simulating a serial novel as the story unfolds.​
–
Developer: Aaryn – Patreon | Discord | Twitter | Itch.io
Censorship: No
OS: Windows, Mac, Android
Language: English
Genre: 3DCG, Male Protagonist, Gay, Dating Sim, Romance, Corruption, Character Development, Slice of Life, Self Exploration, oral sex, anal sex, masturbation
Installation:
1- Extract to desired location.
2- Click on "Straight.exe" to start playing.
v0.03.3
-Minor writing change
-Added missing images
v0.03.2
-Sound edits and updated shower wall CGs
v0.03.1
– Updated CGs
– Few minor writing changes
v0.03
– Corrected several spelling and grammar errors
– Moved some pictures into isolated folders to help cut down on clutter
– Menu navigation now has sounds associated with it for clicking and mouseover
– Supporting the Project link will now redirect to linktree rather than just Patreon to give people more options to support

v0.02.2
– Corrected text line that incorrectly used Ernie's name before he told anyone what it was.
– Reduced dorm lightswitch size, hence forth known as Baby Switch (doo doo doo doo doo doo)
v0.02.1
– Added new music track without lyrics during heat fixing scene
-Adjusted shower delay sound during Day One
-Variable volume changes on some scenes
-A few writing changes that I considered polishing things a bit

v0.02.0
-Added Credit and music to the intro and Game Title screen after the Prelude
-Few image folder changes to help organize for future images. Some images were renamed

v0.01.4
-Few random writing changes
v0.01.3
-Added Title Screen and Chapter titles
v0.01.2
-Typo Fixes
-Redundant error of Main Menu music fixed by MadsPatterns. I fucking love you, man. Thank you sooo much for this. I was sooo stuck.
-Audio adjustments by Jordyn
-Increased text size by 2
-Added "To Be Continued…" screen

v0.01.1
-Writing edits
-Added sound to opening main menu
v0.01 (Demo)
-Major UI changes including removing unnecessary menu options
-Updated all fonts and colors
-Expanded Main Menu to be full screen
-Added Sound effects and Music (Volume can be adjusted in settings)