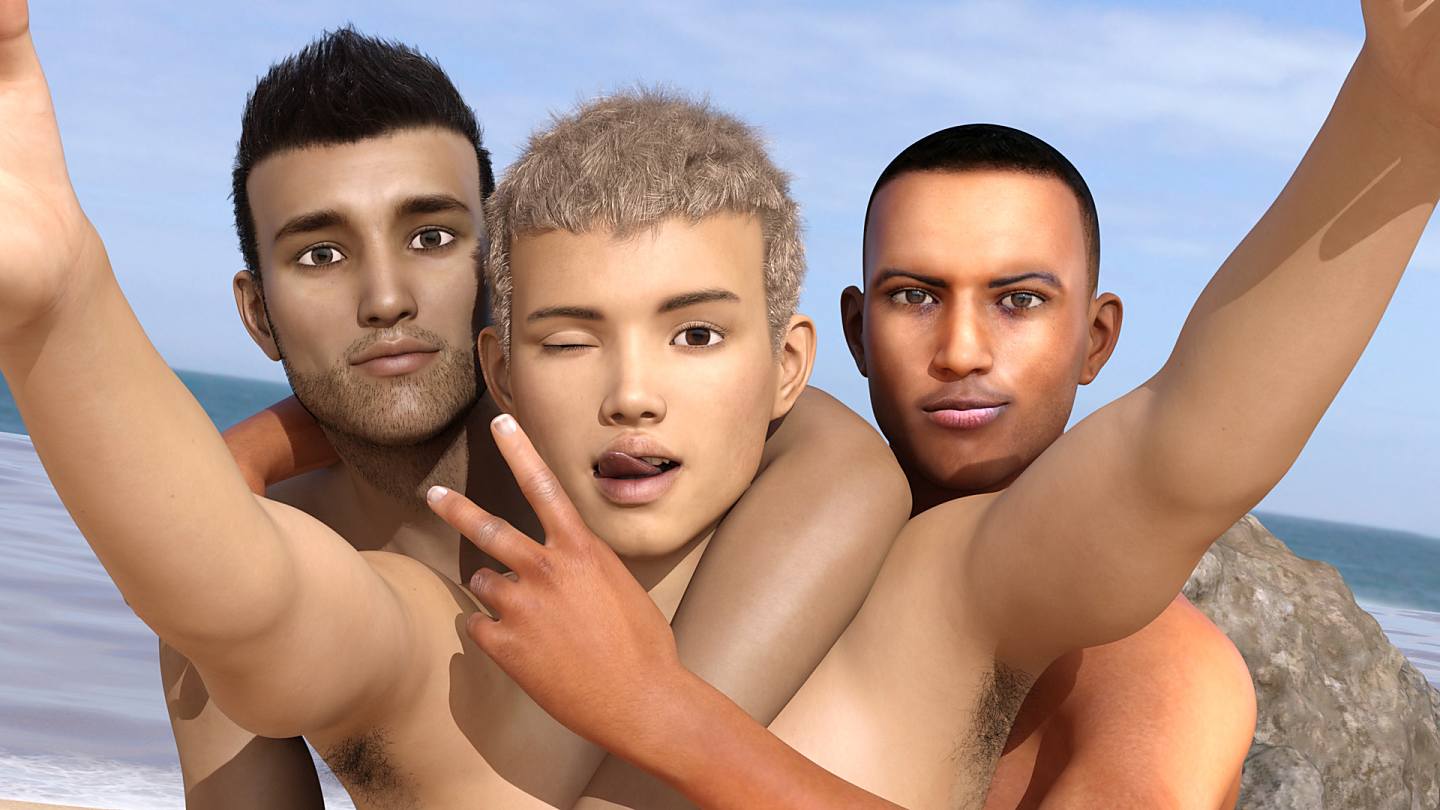 Straight!? is a coming-of-age tale that follows the main character, Zack, a 19-year-old student on his first day of college and the personal journey that ensues after he meets his new roommate: 18-year-old Braden. While Zack initially reports being comfortable with his attraction to guys, we slowly learn how truly uncomfortable he really is. As they grow closer, each is forced to embark on an existential journey to confront their own feelings on sexuality, attraction, labels, and the impact these have on the way they define their relationship, themselves, and the world around them. Along the line, we'll meet a cast of supporting characters that will each challenge Zack and Braden in their own way as they try to put all the pieces of themselves together and come to terms with who they really are.
In contrast to many NSFW games, Straight!? is a realistic "slow burn" where the primary focus is on dialogue and character development. While there is NSFW content, it is used to enhance the story and the character interactions and to openly deal with issues related to sexuality without censorship. Players commonly report beginning the game with intent to speed through to NSFW scenes, but then find themselves completely invested in the characters and the world around them.
This story has everything. It's an emotional rollercoaster with flawed and relatable characters full of sarcasm, humor, wit, triumph, and tragedy. It will ask very hard questions of the characters and the readers alike.
–
Developer: Aaryn – Patreon | Discord | Twitter | Itch.io | Instagram | Linktree | YouTube
Censorship: No
OS: Windows, Mac, Linux, Android
Language: English
Genre: 3DCG, Male Protagonist, Gay, Dating Sim, Romance, Corruption, Character Development, Slice of Life, Self Exploration, oral sex, anal sex, masturbation, sandbox
Installation:
1- Extract to desired location.
2- Click on "Straight.exe" to start playing.
v0.07.2
-Spelling corrections
-Fixed incorrect image path from Chapter 3
v0.07.1
-Minor writing and sound changes
-Image and animation corrections
v0.07.0
-Typo fixes like usual– you'd think I'd actually get better at this but nope
-Added second half of Chapter 3
v0.06.4
-Moved some images in folders to reorganize
-Minor code clean-up