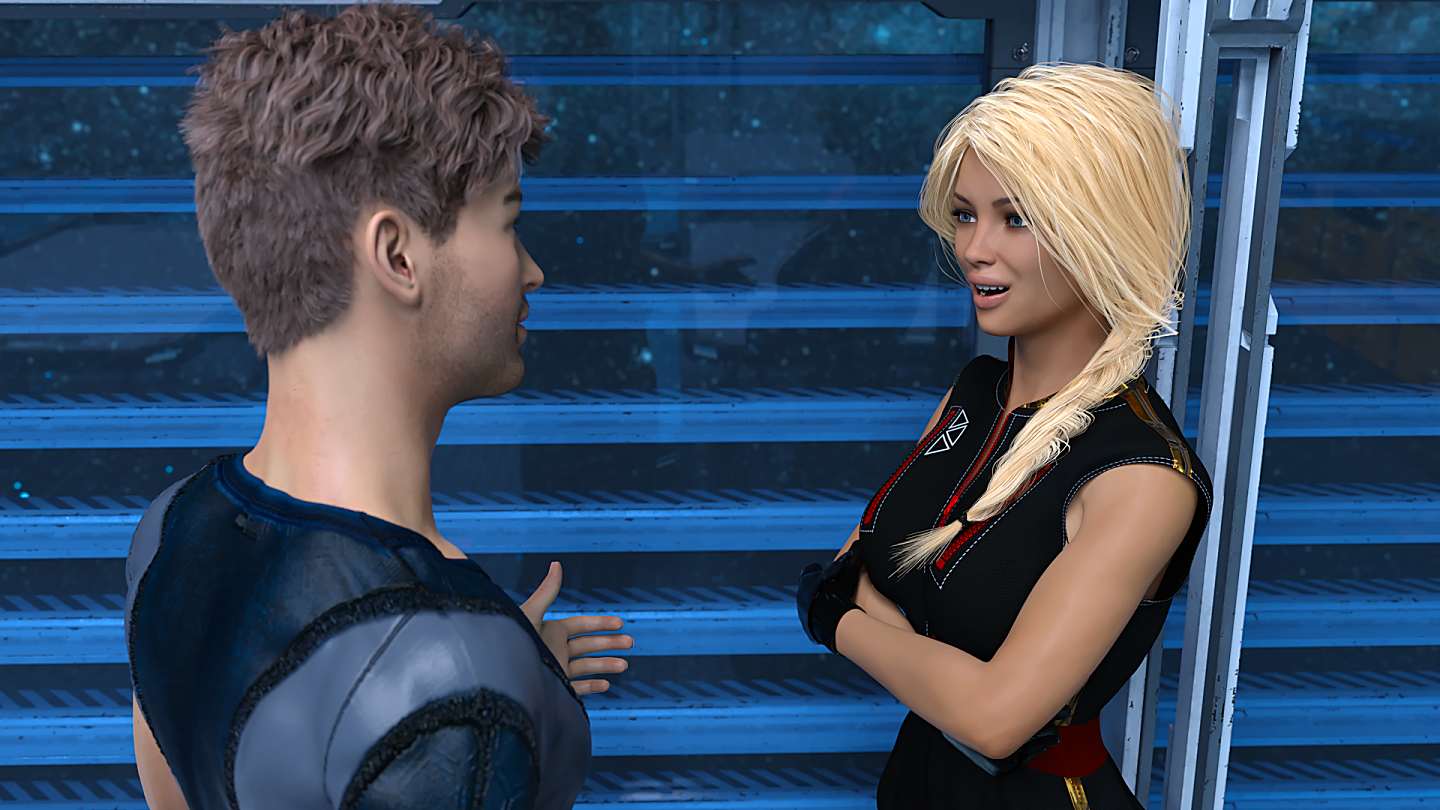 You wake up on a spaceship filled only with women travelling to another planet, unaware of how you got there.
You must navigate your days aboard the Endurance, making key decisions about your relationships with your shipmates, while trying to figure out the larger mysteries at play involving your reason for being on the ship, and why its destination to the sanctuary planet of Elysium isn't going according to plan.
You are Stranded in Space!
—
Developer: WildMan Games – Patreon
Censored: No
OS: Windows, Mac, Android
Language: English
Genre: 3dcg, male protagonist, sci-fi, big ass, big tits, teasing, animated, vaginal sex, oral sex, creampie, romance, dating sim, titfuck, handjob, interracial, adventure, fantasy, voyeurism
Days 1-8
There are 15+ girls introduced. As highlighted in my main Patreon section, none of these girls are side characters; they all have stories, interests, personalities… everything! This is by far the thing I will work the hardest on, when it comes to Stranded in Space. This first release is just the beginning.
There are 1,900 Images in the first release. – Not including animations, of which there are several.
5-10 hours of gameplay. The variation is to account for readers/players who take their time, and who also want to experience all of the content.
3 Major Decisions in the first release. These are impactful, game-altering decisions, that will lead to different content throughout the course of Stranded in Space.
Several minor decisions sprinkled throughout the Laptop System I've implemented. Choices/Opportunities for nude pics, conversation variations, the usual stuff is present here. I hope players really enjoy the whole thing!