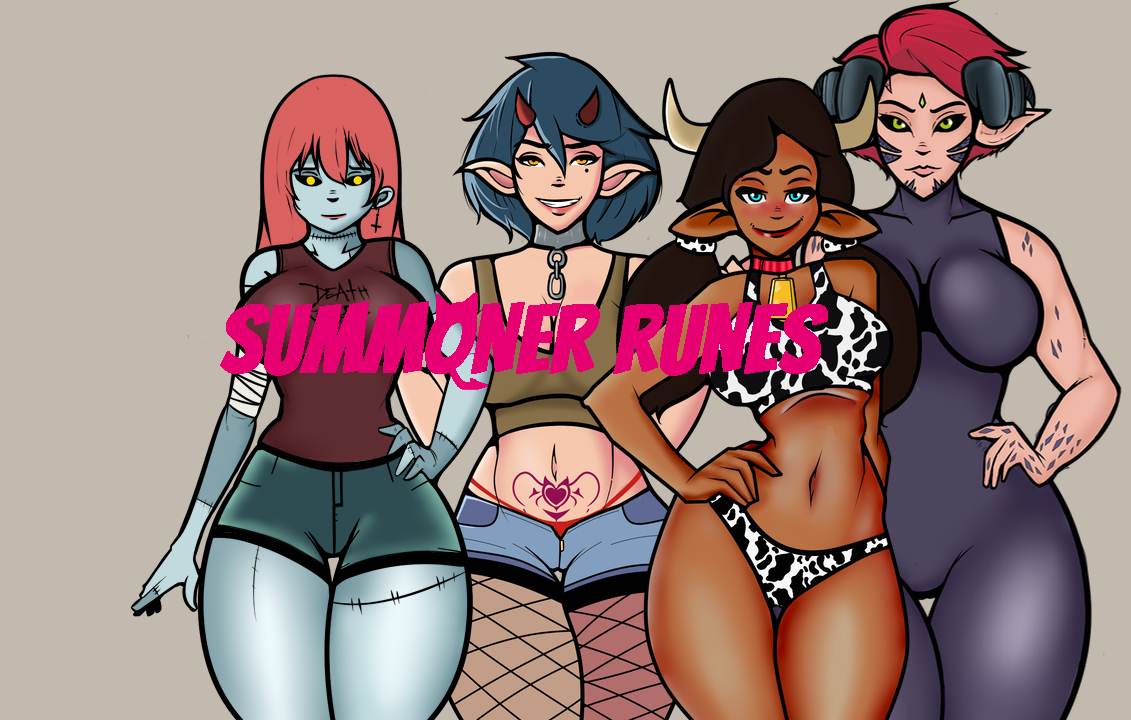 "Summoner Runes" is a fantasy western-erotic-game where you play as a half-demon male. You live a peaceful life with your Moth-I mean, landlady (EVA) and her two daughters. You are part of an ancient lineage of demons, but you are still unable to use your magic. The reason for this is very simple, demons get magical power by corrupting souls, and you are still a virgin. If you want to increase your magic, you will need to corrupt some souls…
The supernatural city of Oakheart Hills is home to the most diverse magical creatures, who live in harmony, hiding from the human sight. Summoner Runes will feature multiple races, from goblins to cowgirls, elves, orcs, ghosts and even zombies. And, of course, vanilla human girls.​
Developer: SummonerDEV – Patreon
Censored: No
OS: Windows, Mac, Android
Language: English
Genre: 2DCG, Incest, Impregnation, Monster Girl, Male Protagonist, Internal View, Sex Toys, Masturbation, Voyeurism, Corruption, Male Domination, MILF, Trainer, Mobile game
Installation:
1. Extract and run.