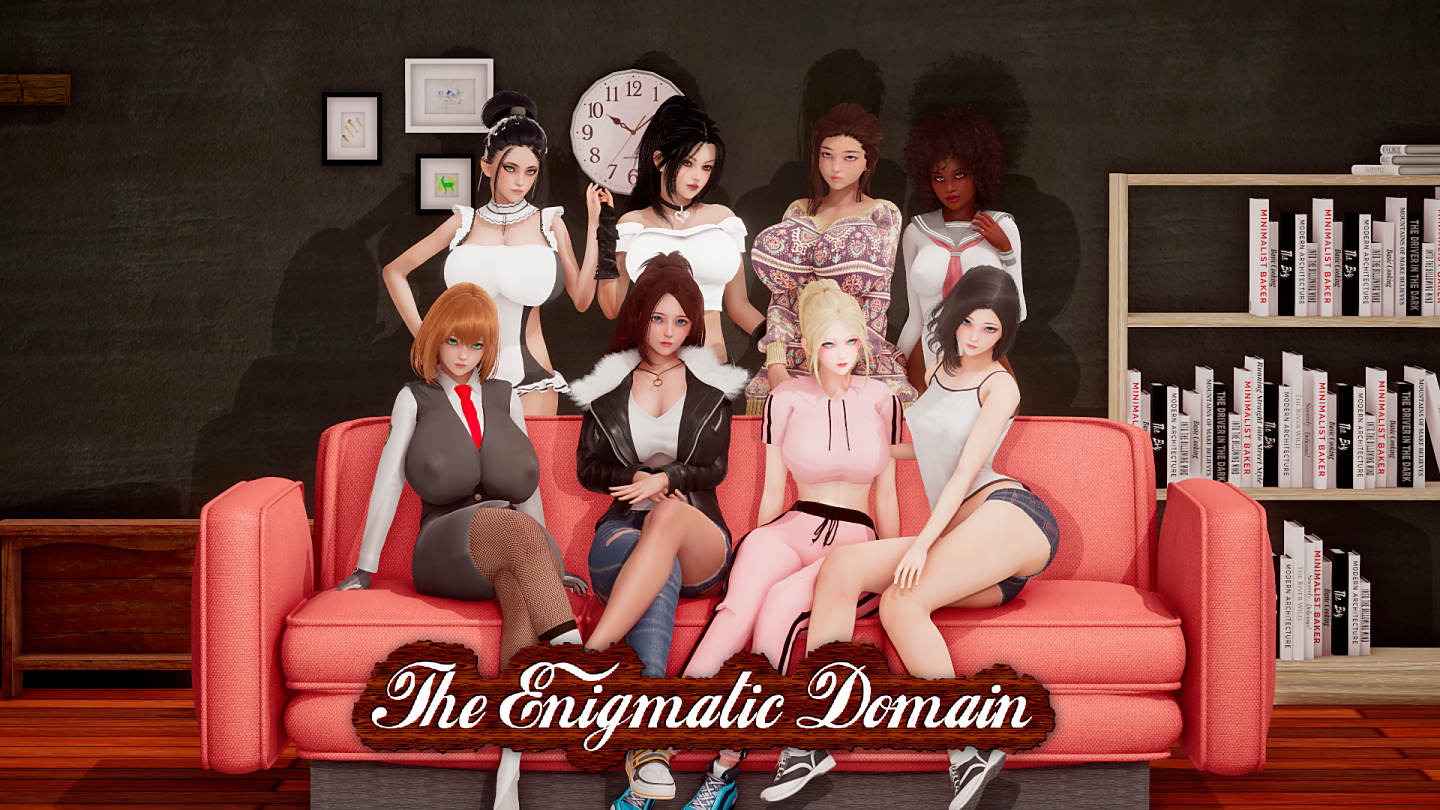 A semi-sandbox rpg with a linear story, along with may side activities.
Protagonist
In The Enigmatic Domain you will either play as a futa female or lesbian female in the main plot. A male protagonist is also playable with a little different start to the game.
Plot
As Aoki (Female Protag) is thrust into a new world/ Akihiro (Male Protag) awakens from a coma, he/she is on a quest to unlock godly powers and the only way to get these powers is to woo 10 woman and make love to them. Find these woman through many events taking place in their lives.
—
Developer: One Heroic Man – Patreon | Itch.io | Twitter
Censored: No
OS: Windows
Language: English
Genre: 2D Game, 3DCG, Adventure, Animated, Big Ass, Big Tits, Fantasy, Futa, Trans, Futa Protagonist, Trans Protagonist, Handjob, Lesbian, Monster, Oral Sex, Romance, Turn based combat, Vaginal Sex, female domination
Installation:
Extract and run.
v0.2
-New Clothes added (Both free and patreon exclusive)
-Removed relationship menu (No more of use in game) in place is a Character Profile Menu which is found in the gallery
-In place of relationship menu- Journal added (Acts as quest book and walkthrough) [Not 100% complete yet]
-MALE path added (Only two scenes, first intro and second in hospital)
-Removed Fail Scenes and changed to static Image Fails
-Fixed many spelling mistakes
-Improved scene quality (Some angles have been changed)
-Reorganized on screen icons
-Removed skill shop
-Final Character Portraits added to game (On screen character image)
-Revamped Actions Menu
-Moved Equip Menu, Cheat Menu and Inventory to actions menu
-Pressing 'F' for actions menu can now both toggle on/off it
-Improved Face images of dialogue
-Changed dream scenes to other scenes (In gallery, will now be called other scene, but will still have dream scenes, this is to include miscellaneous scenes)
-Fixed Zoom Bug
-Default Zoom now 200%
-Made gallery icons more interactive
-Made all UI elements more interactive