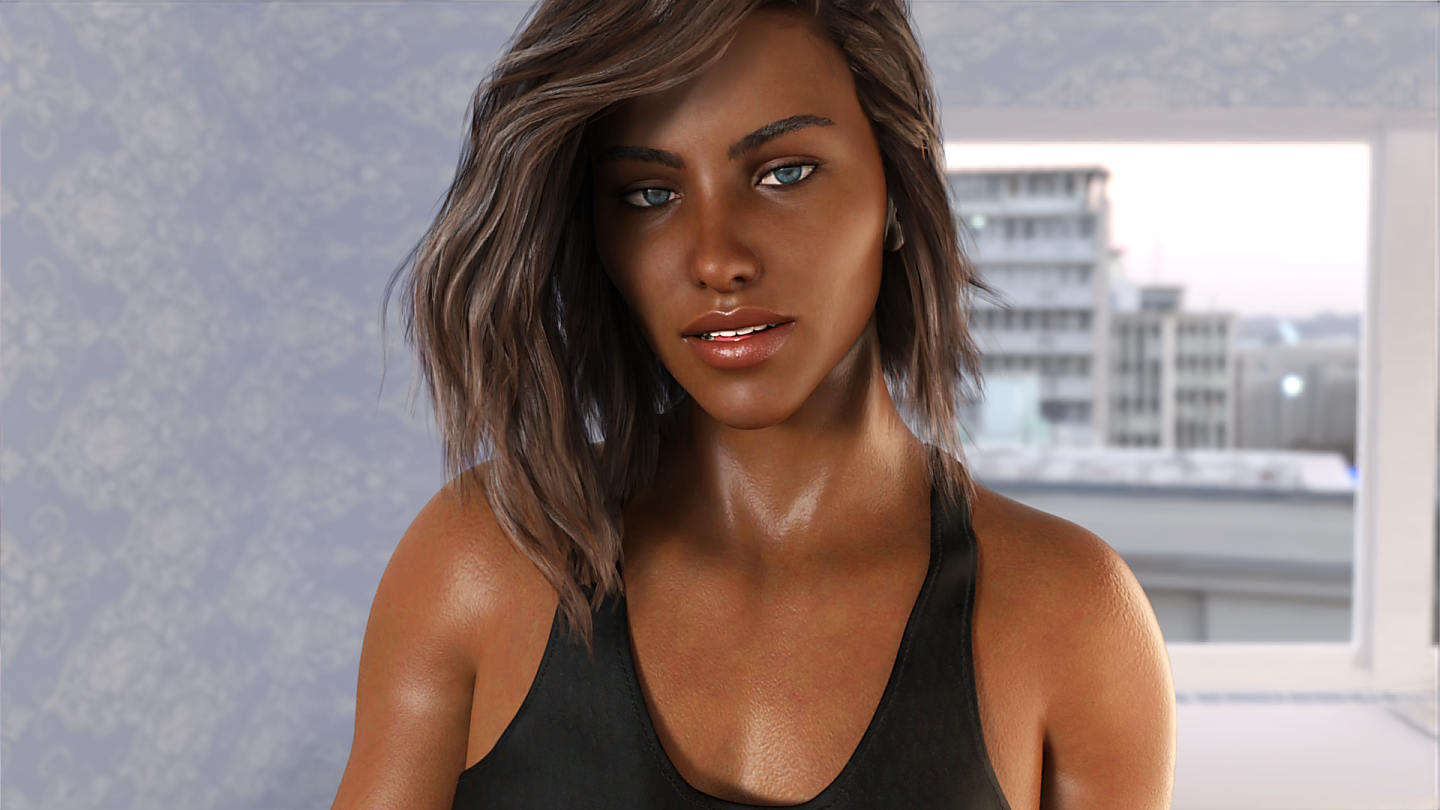 You play as a guy in his late 30s. For the last 6 years, you have been living alone in your apartment building, away from your family. After a long time, you were able to open your heart to a few people, but there is still a big part of you that wants that old life back, which was stolen from you. But one day, someone from your past forces themself back into your life. With this person's arrival, a series of events start happening. You can't remove the hatred and anger that the past birthed inside your heart, but the future is in your hand. Will you treasure the people you love? Or will you drown yourself in the well of vengeance?
—
Developer: SpeedPostX – Patreon | Itch.io | Twitter
Censored: No
OS: Windows, Linux, Mac, Android
Language: English
Genre: 3DCG, Incest, Harem, Male Protagonist, Mobile Game, Voyeurism, Big tits, Big ass, Teasing, Interracial, Mystery, Romance, Sextoys, Animated, Ahegao, Creampie, Dilf, Drugs, Female domination, Group sex, Male Domination, Masturbation, Oral Sex, Vaginal sex
Installation:
Extract and Play.
Episode 3
1. RENDERS: Total count= 1800+
New renders= 740
2. Scenes: 5 more scenes (Major and Minor).
2.1 20000+ words.
2.2 A scene with Sally the nurse.
2.3 A scene showing Jennifer's wild side.
2.4 Introducing a new character Gael.
2.5 The first look of Mellisa (Not a spelling mistake).
2.6 A scene with Ashley in an arcade shop.
2.7 Tried to write more and differently. Less like a web novel and more like a VN.
2.8 Finally a sex scene.
2.9 Changed Chloe's scene.
3. Animations: 2 new animations.
4 Music/ Sound:
Music tracks: 22
Sounds: 33
5. Changed the Main Menu GUI.
6. New Main Menu picture.
7. New banner.