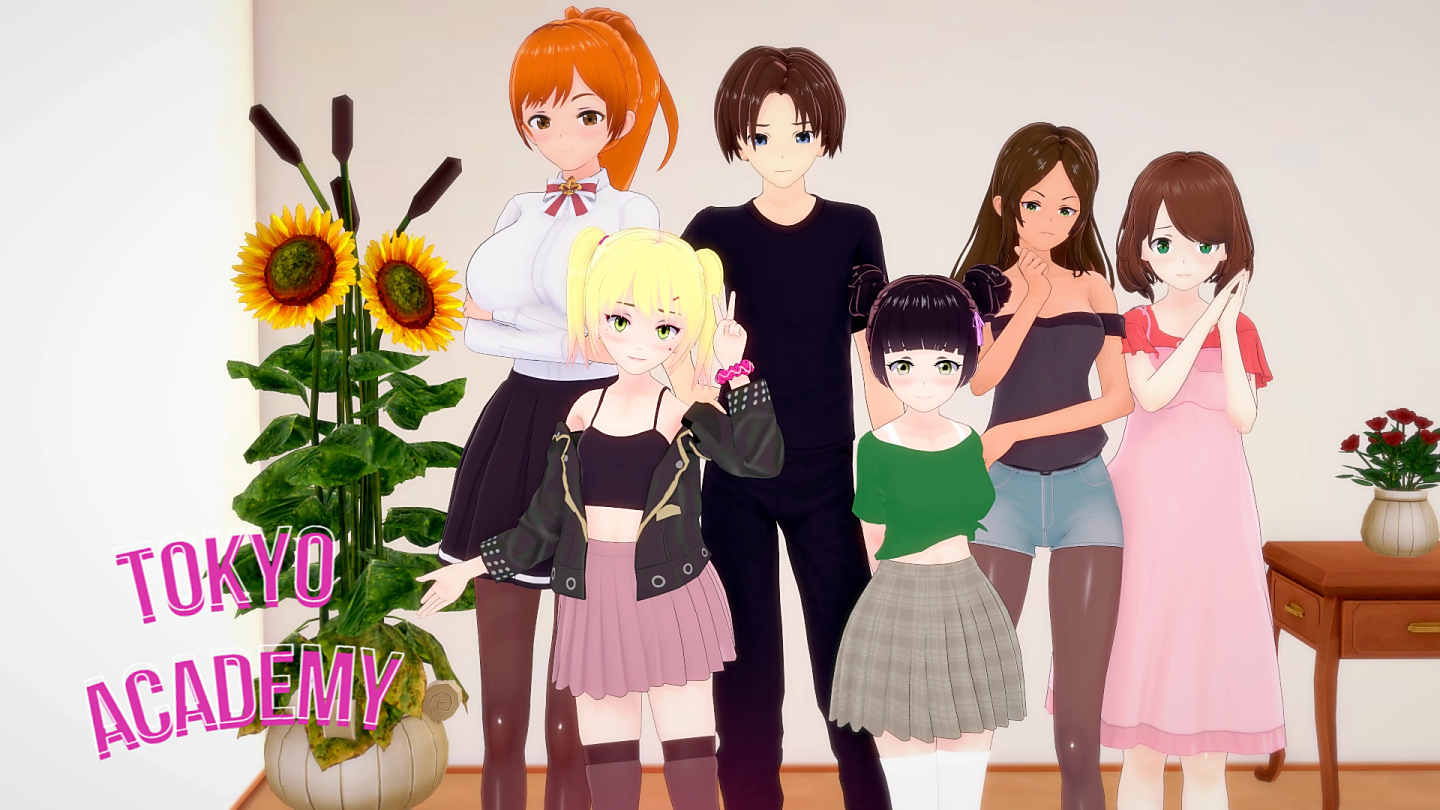 Tokyo Academy is about an 20year old freshman enrolling in Tokyo Academy.
You'll be playing his life, make decisions for him and see the outcome that your choices have.
You will meet tons of beautiful girls and women, be it in class, at home, or somewhere in the city.
Your actions decide what path you take with them and who you end up with.​
—
v0.5
Story events are now in full swing, offering captivating narratives that will immerse you deeper into the world of Tokyo Academy. Get ready to uncover new twists and turns as the story unfolds!
The update is all about Tamara, the mysterious helper, Lea, and Anna! We're going deeper into their stories and their story within Tokyo Academy slowly unfolds!
The prior Lola scene from version 0.3 is now optional and a lot of dialog has been adjusted according to feedback
I fixed a bug with Blaires scene from last update that made her scene unavoidable