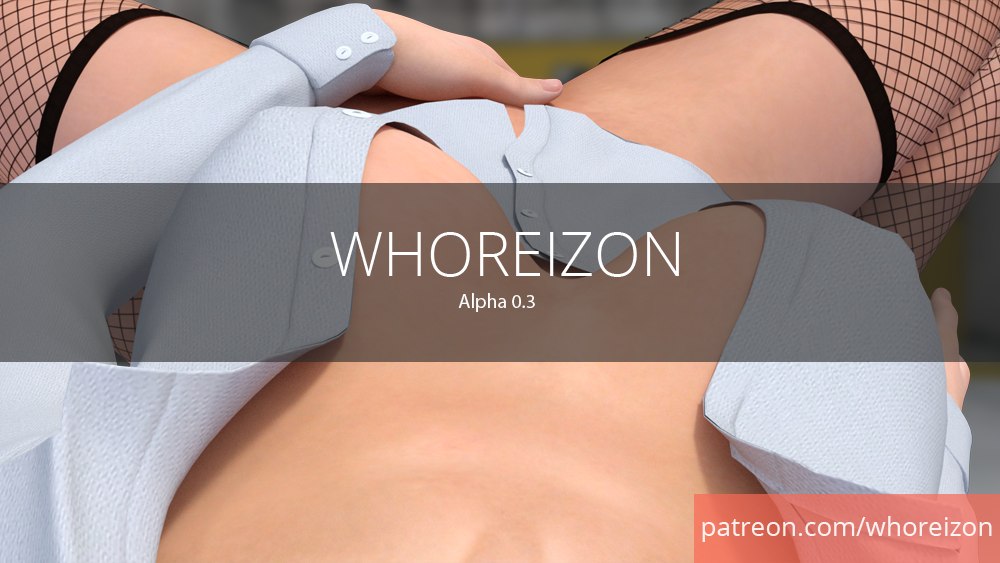 Whoreizon — It's a story-driven adult game with RPG-elements. Your actions influence the course of the game and you can get one of many endings.
Censorship:
 None
Developer
: 
Whoreizon Studios
Platform
: x64 Windows, Mac
Language:
 English
Genre
: Sex, Oral Sex, Public Nudity, RPG, Sex, Masturbation, Hardcore, Femdom, Rape, Prostitution
Installation:
For Windows Version:
1- Extract to desired location.
2- Click on ".exe"-file to start playing.
For Mac Version:
1- After extracting an app, drag it to the Applications folder.
2- Select the app and right or control-click. Click on Open.
3- Click on Open again to confirm you want to complete the action.
4- From now on, you'll always be able to open it without having to go through the process again. Congrats!