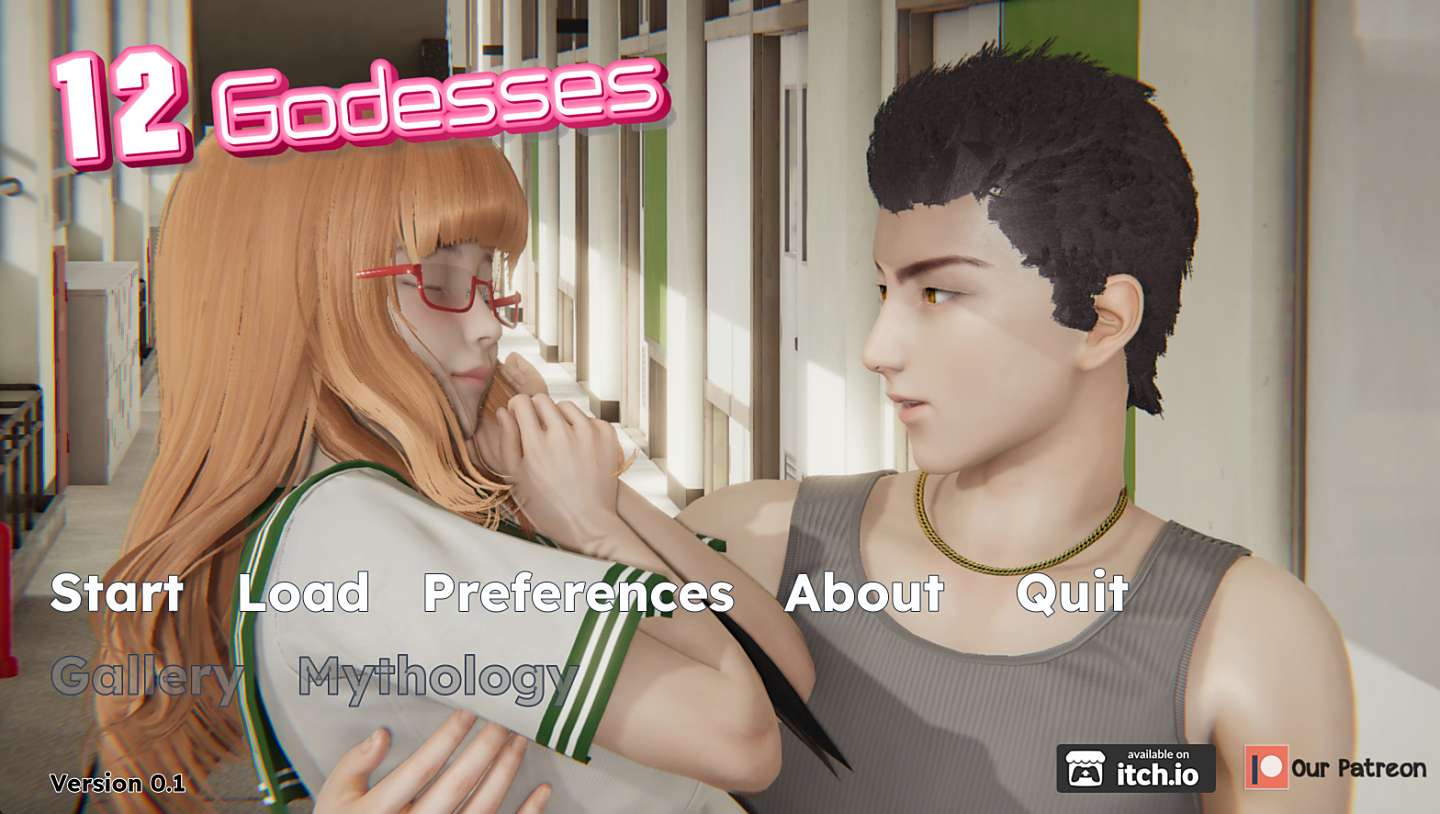 Biden Joe (name changeable) – a 69-year-old man, put on headphones and hid in his house to watch JAV as usual.
BOOM! A plane crashed into the old man's house. he died. Old Biden's soul flew through time and space.
When he opened his eyes, he found himself lying under a cliff, in the body of a weak and small teenager. He has transmigrated into another world!
This is not an isekai where the protagonist gets an OP power from some gods, then becomes the champion in another world.
12 Goddesses is a story of friendship, love, sweat, tear, blood, and passion (based on the original novel 12 Nữ Thần).
Watch how Biden transforms from a weak, impotent boy into the strongest man in The Extraordinary Generation. (Yes, there will be a lot of battle scenes, and XXX scenes too…)
—
Developer: HK Production – Patreon | SubscribeStar | Itch.io | Twitter | Discord
Censored: No
OS: Window, Mac, Linux, Android
Language: English, Vietnamese
Genre: 3dcg, adventure, animated, big ass, big tits, fantasy, groping, handjob, harem, humor, male domination, male protagonist, milf, oral sex,, school setting, vaginal sex
Installation:
Extract play
v0.6
Content
– A short and sweet interlude after the end of arc 1 with two voiced xx scenes (Ya, the scenes are voiced)
– Start of the next act: Four Academies Competition. Meet your new rivals and … maybe new LI too.
– The first time you met Natalie and her first xx scenes is now voiced too (We will add more voice acting in later versions if we can get more support :P)
– A semi-free-roam section to spice up the gameplay (as an experiment too)
– More battles are incoming, so we add a new battle minigame. Hope it will be challenging for you
Quality of life changes and fixed (from 0.5.1)
– Add a hint system so you can know the girls' affection points and which paths are unlocked.
– Notify when you unlock a girl's path (end of v0.5)
– Fix some minigame UI, make the UI more … gamey
– Fix some transparent and clipping issues in some CGs and animations (in v0.1 and v0.5)
– Some minor typos fix, graphic fixes, and grammar improvements for the prologue