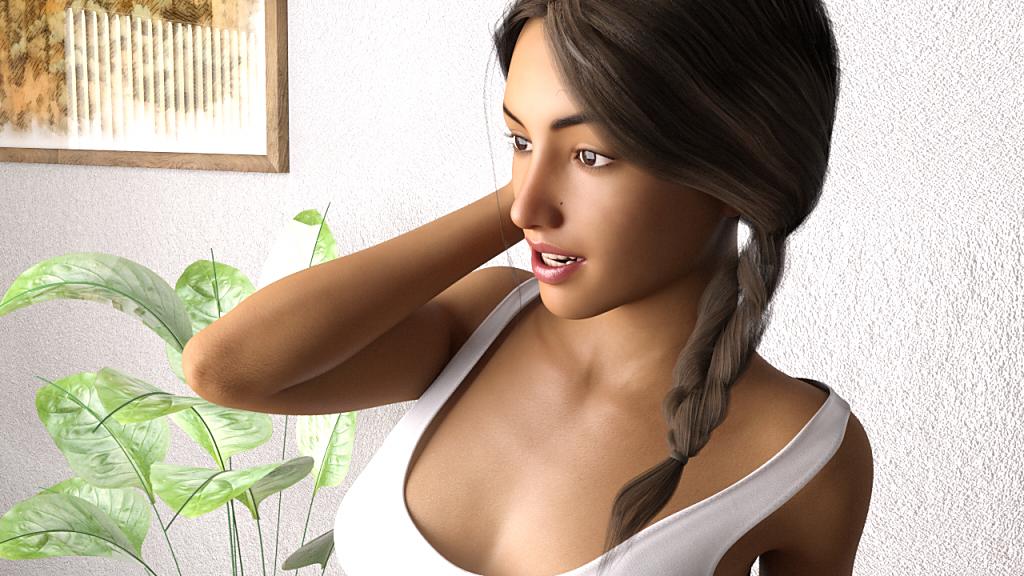 The story centers around you, a middle-aged man with a background in cryptocurrency trading, telling the story of how you met a girl named Megan during a life changing day. Megan is a young aspiring actress down on her luck and in desperate need for help. Will, you be there for her when she needs it the most and help her turn the tide? Will you be able to win her heart?
Gameplay:
The gameplay is decision based. The player can be named to your liking and early on you get to select to identify with one out of three different traits (Athletic, Charismatic or Well-read).
The traits will open up different options during the game and can lead to different reactions to your choices and affect how characters perceive you.
The relationship stats are hidden and in the end of each episode a summary of choices and characters feelings towards you is presented.
The primary focus of the game is the blossoming romance between you and Megan.
However, as the story unfolds there will be other characters that are eligible for romantic encounters as well.
You may also choose to form a strong bond of friendship with your best friend Liam.
The game features music and sound effects.
​
Developer
: DrPinkCake – 
Patreon
| 
Discord
| 
Twitter
|
Steam
Censorship
: No
OS
: Windows, Mac, Linux, Android
Language
: English, Spanish, Italian
Genre
: 3dcg, Anal sex, Animated, Big ass, Big tits, Cheating, Creampie, Exhibitionism, Footjob, Group sex, Handjob, Humor, Male protagonist, Masturbation, Mobile game, Multiple endings, Oral sex, Romance, Teasing, Titfuck, Vaginal sex, graphic violence
Installation:
1. Extract to target directory.
2. Windows:
Double-click on ActingLessons.exe
Mac:
Run the ActingLessons.app. If it won't start, Ctrl+Click and select open. Give the app permission to execute when prompted.
Android:
1. Transfer the distributed .apk file to your cellphone from your computer.
2. Install the app and give it the permissions needed to run.
Features:
-Unlocks the the scenes
-Added Name Changer for gallery
Installation:
Extract the files into "game" sub-folder of the game.